Fernando Alonso suggested Nico Hulkenberg ought to be given a race ban for his part in causing the terrifying incident at the start of the Belgian Grand Prix. Hulkenberg rear-ended Alonso after locking up, sending the McLaren into the air and skating over the cockpit of Charles Leclerc's Sauber.
Leclerc was saved serious injury by his halo, which showed the scars of the incident when parked up at turn one.
Alonso's car was ripped almost in half and the incident had several other victims, with Daniel Ricciardo and Kimi Raikkonen suffering damage in the domino effect - enough to force the Ferrari man to retire.
The incident was reminiscent of the race start of the 2012 Belgian GP, when Romain Grosjean took a similar trip through the air over Alonso's Ferrari.
Grosjean was banned after that incident, which Alonso was quick to point out.
"Yet again a very big-time missed braking point," Alonso told the BBC. "Last time Romain had a race ban. This time we'll see.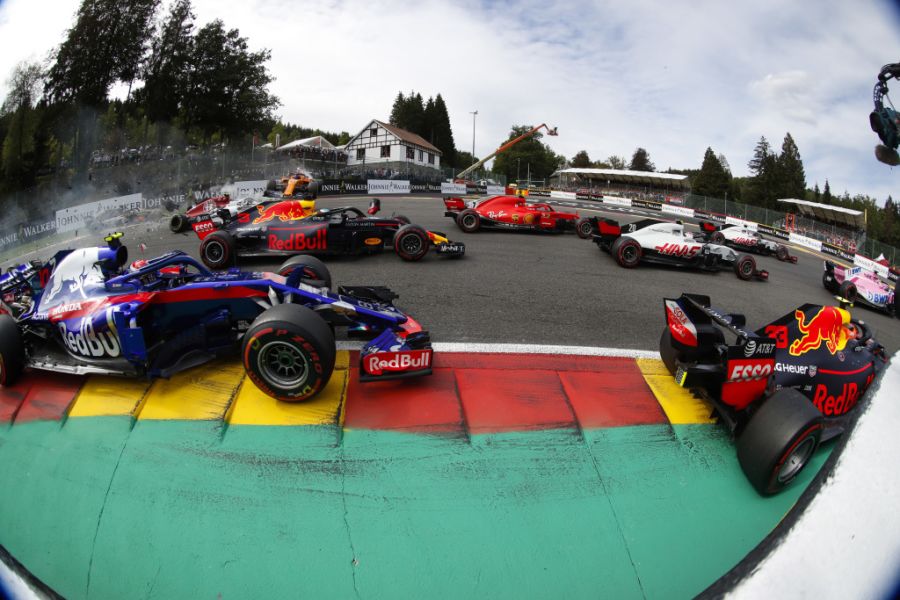 "It's hard to understand how you can miss a braking point that much. You arrive at a speed where it's impossible to negotiate the corner."
He added: "The positive side is that we all three are okay, including Charles. I flew over his car and the halo was a very good thing to have today.
"I think for him it helped, looking at the replay. I was definitely happier that I had the halo. We don't need to prove that it's a good thing to have."