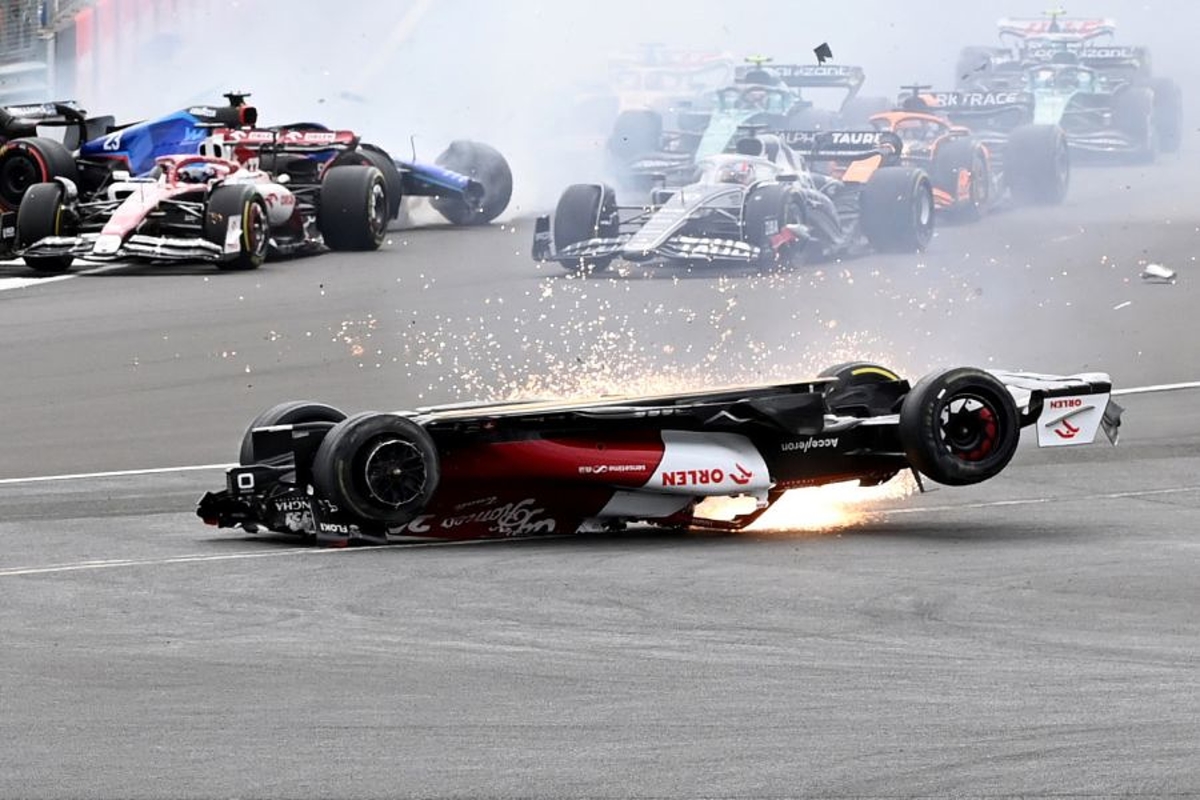 Zhou finds positive in scary Silverstone crash aftermath
Zhou finds positive in scary Silverstone crash aftermath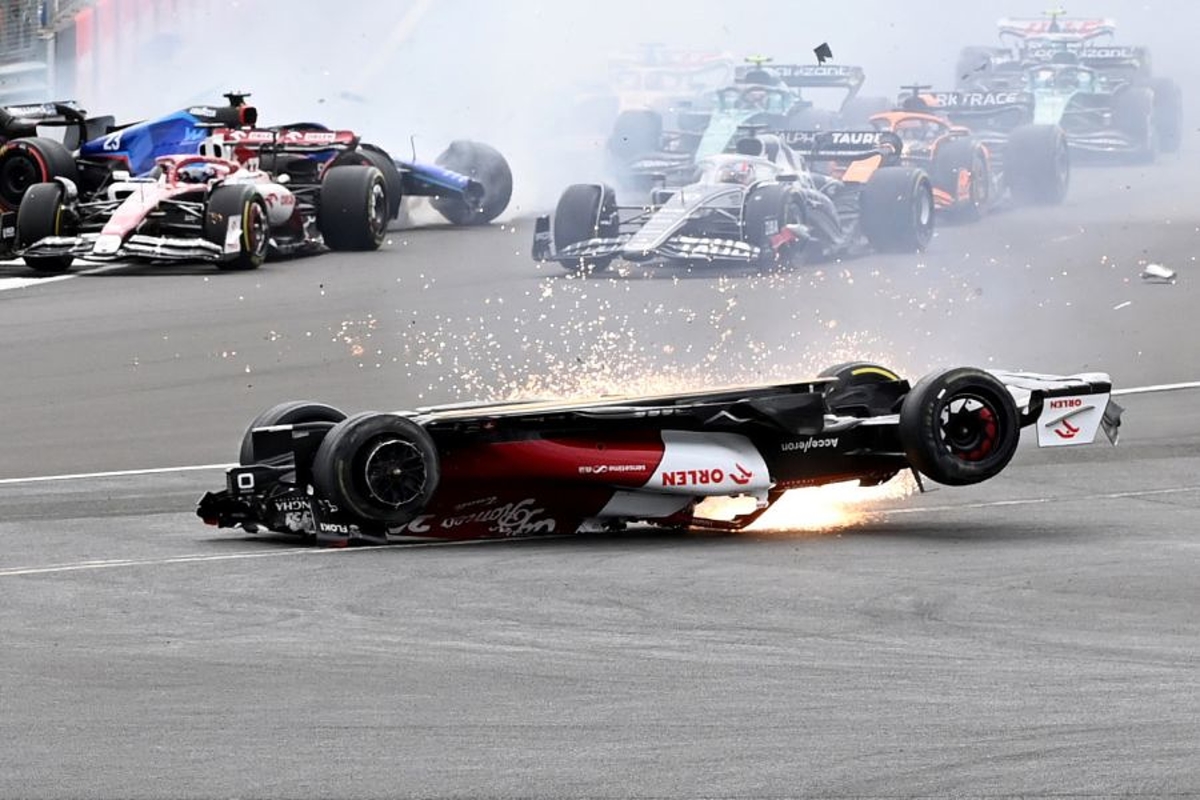 Zhou Guanyu has found a positive from his frightening first-corner crash at the British Grand Prix last year.
The Alfa Romeo driver enjoyed a positive rookie season alongside Valtteri Bottas, with his results masked only by a number of reliability issues.
But Zhou's maiden campaign will be remembered most for his spectacular roll at Abbey on lap one at Silverstone where, after contact with George Russell's Mercedes, the Chinese driver was flipped upside-down.
The roll-hoop on Zhou's car failed, with the airbox left to dig into the gravel lining the run-off area. The Alfa Romeo bounded into the catch fence, coming to rest between that and the tyre barriers.
"A lot of people will remember me for that," Zhou told GPFans in an interview at the end of last season.
"I was very much on a lot of highlights or the front page or whatever."
But pointing to a positive that arose from the scary incident, Zhou added: "It's great people will then maybe have some respect for all the drivers out there.
"With social media, some people will have their own opinion, but when we say we are doing what we love, there's also a high risk of something happening. It's a big sacrifice and a big commitment in this sport.
"It's really nice to see a lot of people sent me gifts and kind messages after. I was really warmed and you just feel really shocked to be back straight away."
Additional reporting by Ewan Gale