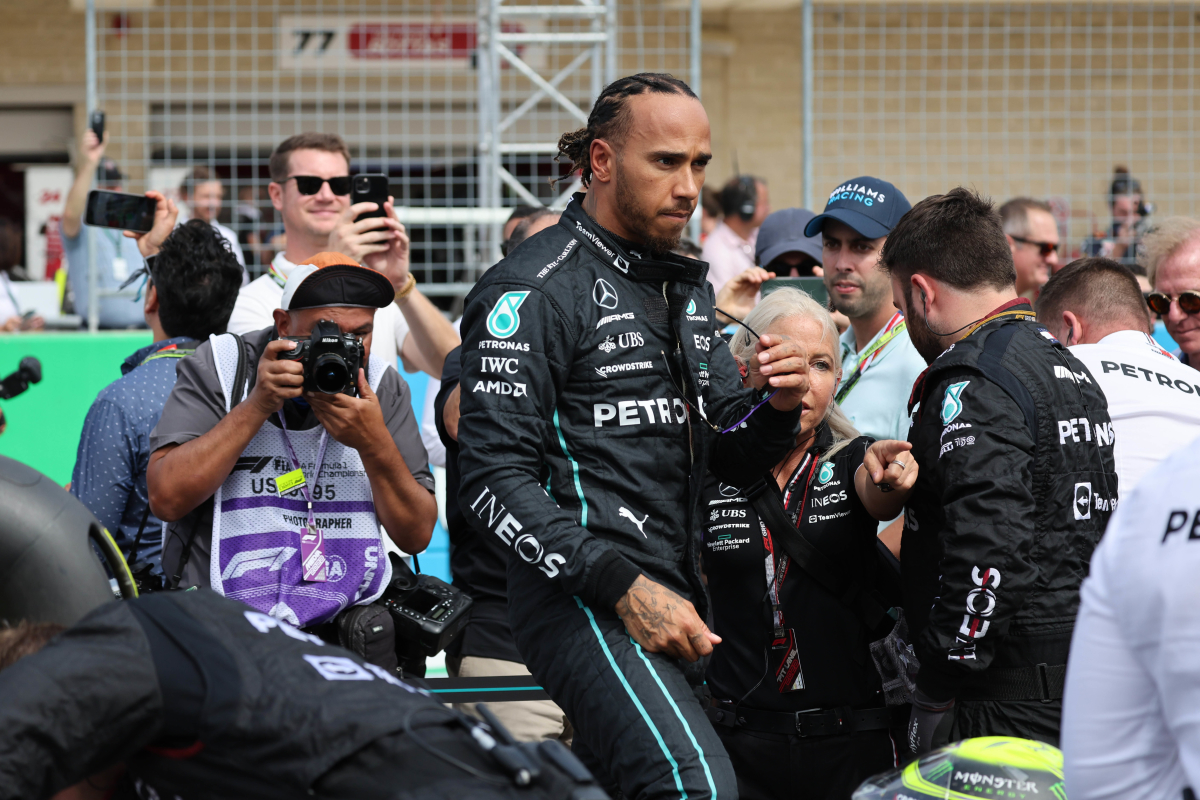 Hamilton urges realism over Mercedes victory bid
Hamilton urges realism over Mercedes victory bid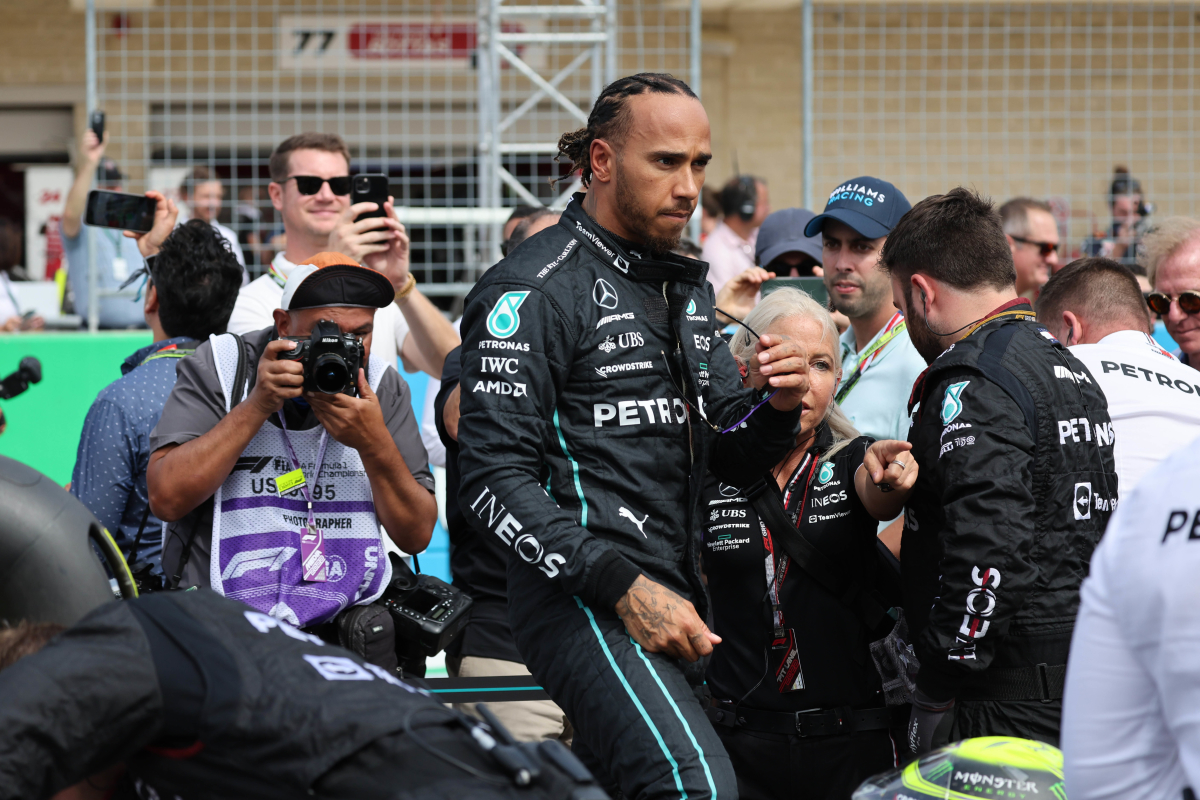 Lewis Hamilton has urged realism over Mercedes' victory chance at the United States Grand Prix ahead of the final three races of the F1 season.
The seven-time champion is staring down his first winless season in the sport with Mercedes struggling to match Red Bull and Ferrari.
But the Silver Arrows introduced the last of its upgrade packages at the Circuit of the Americas and Hamilton was almost the beneficiary of others' failings.
Starting third after grid penalties to Charles Leclerc and Sergio Perez, Hamilton was promoted to second when polesitter Carlos Sainz was hit by George Russell.
It looked as though the Briton would be forced to settle for second but when Max Verstappen lost 11 seconds when a Red Bull wheel gun failed, a six-second advantage gave hope of the breakthrough win.
The double world champion overhauled the gap, however, to claim his 13th win of the season, leaving Hamilton in second.
READ: Russell apologises after "inevitable" Sainz contact
Asked if another chance could arise, Hamilton replied: "I think we really need to be realistic.
"The Red Bull car has been the fastest car by far all year and it is still the fastest car.
"So we were… you know we're in the position we're in through a lot of the races, through reliability.
"You know if Charles was there, if Pérez was there, for example, it would have been a different race, because they would have been ahead of us, we would have been on the third row.
"And so, I think it was great to have started third and been in position to fight, but out of true pace, they've been ahead of us all weekend.
"They were [on Sunday] and they will be the next three races. So, unless something drastic happens to any more of them, for example, then it's highly unlikely that we will have the true pace to be able to compete with them.
Mercedes "will give it everything we've got" - Hamilton
Mercedes was set to struggle at COTA on paper with the track surface one of the bumpiest on the calendar.
But taking the momentum from the promising result, Hamilton insisted: "We'll give it everything we've got. We're working on making a car that can fight with them.
"But I think [Sunday] shows that our teamwork was fantastic.
"I think, as a team, we operated amazing. I mean, he had an 11-second stop, and he was behind Charles, that just shows how much pace they had in hand, to have got past Charles, and to have caught up six seconds, and pulled three seconds ahead of me at least, that shows some serious speed.
"But there are lots of positives, as I've said. Honestly, I think this was our best… this one was probably one of our best."