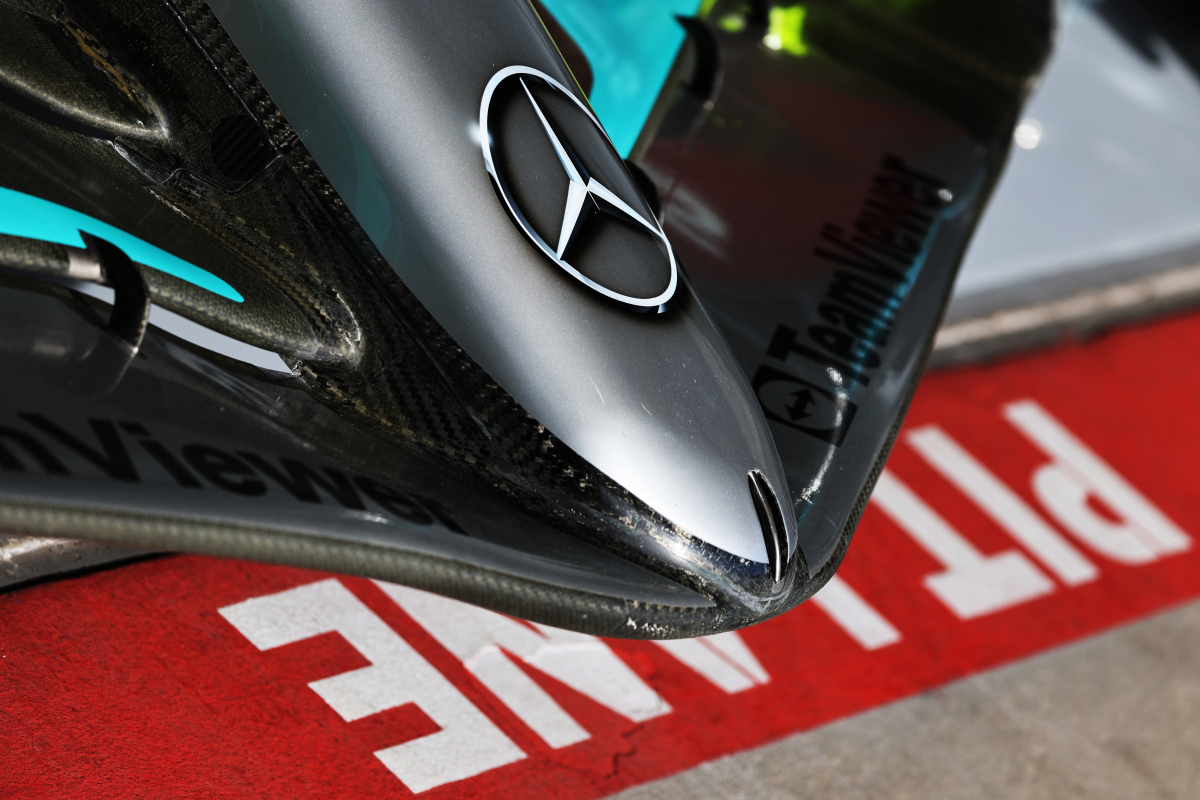 Mercedes may tweak front wing upgrade after FIA exchange
Mercedes may tweak front wing upgrade after FIA exchange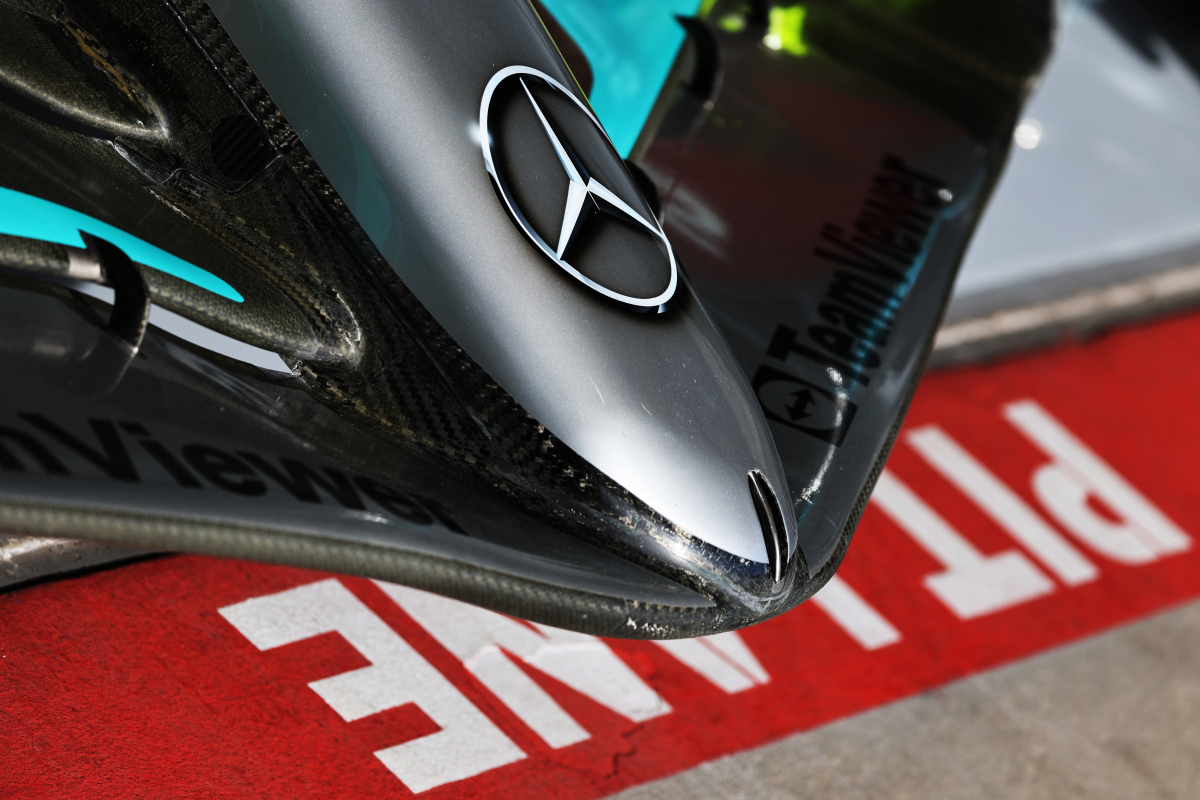 Mercedes team principal Toto Wolff has revealed an "exchange" with the FIA could force tweaks to the updated front wing taken to the United States Grand Prix.
The Silver Arrows took its final upgrade package of the season to the Circuit of the Americas, with the front wing accompanied by a revised floor and new rear wing.
Whilst the floor and rear wing did make an appearance throughout the weekend, to good effect as Lewis Hamilton narrowly missed out on victory by finishing second to Max Verstappen, the front wing - of which there was only one - was left unused on a stand outside the Mercedes garage.
READ: Horner bemoans rival campaign for 'draconian' Red Bull punishment
The design featured five altered fasteners between the two uppermost sections of the front wing, which were larger and more curved from in to out than the previous part.
It is understood that the contention regards the primary function of the fasteners. The regulations dictate they are positioned to separate the front wing flats, but there is concern that Mercedes is using the new design to create outwash around the front tyres.
"Austin didn't look great on paper a few weeks ago, then we brought the upgrade and we are six-tenths off [in qualifying]," said Wolff, addressing the package as a whole.
"Lewis could have probably chopped two-tenths away and it would have been four-tenths and in Austin that looks like a solid result considering the weaknesses of the chassis overall.
"We are just working on the front wing and whether we think it's good to run it."
On what needs to be changed in order to run the component, Wolff explained: "I don't want to go into detail because we we were thinking of running it and we had an exchange with the FIA so maybe we need to tweak a little bit here and there but it's not yet decided."