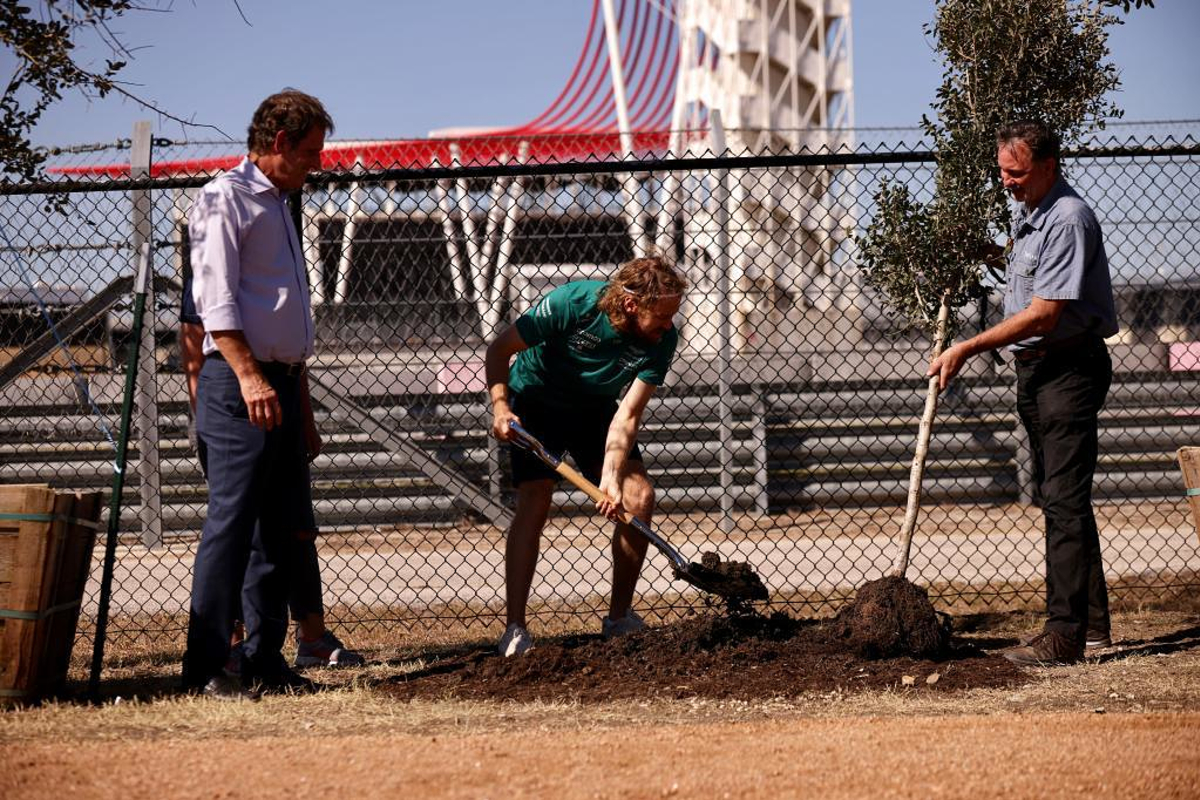 COTA celebrates Vettel legacy ahead of final US GP appearance
COTA celebrates Vettel legacy ahead of final US GP appearance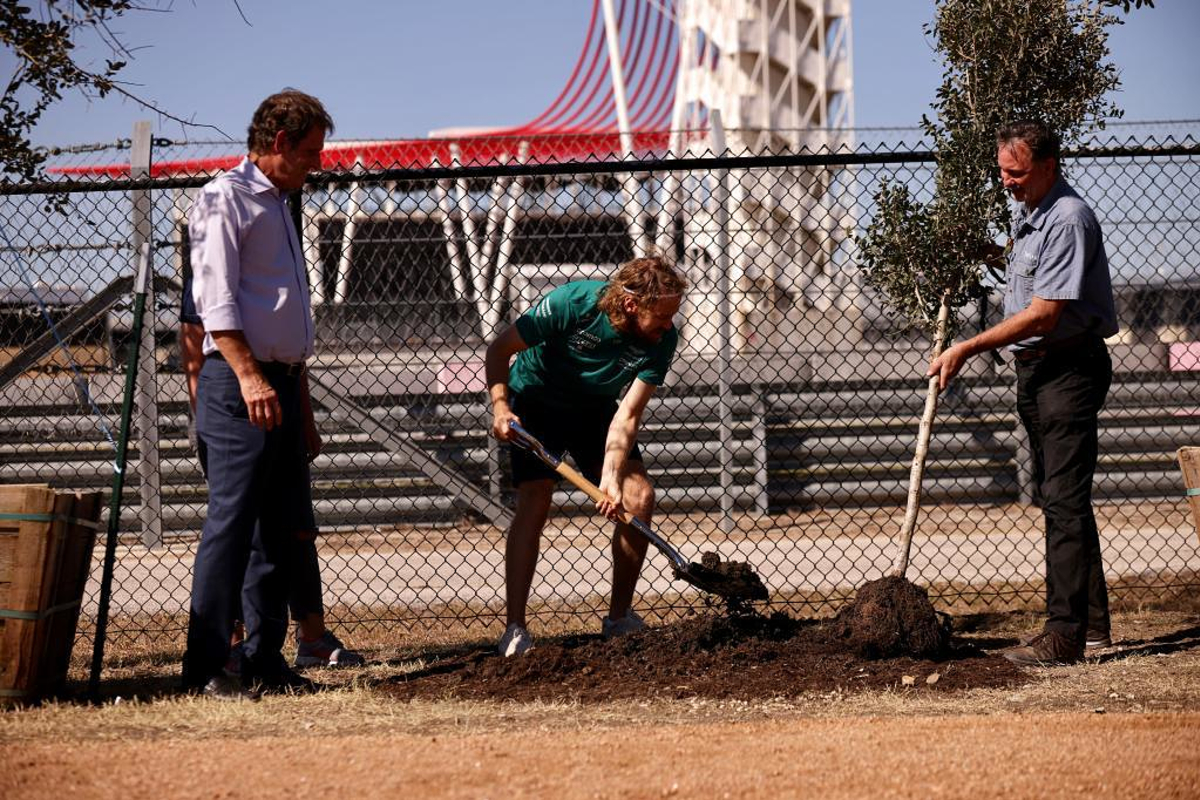 The Circuit of the Americas will celebrate Sebastian Vettel's legacy with a new environmental initiative.
The German will retire from F1 at the end of the season, bringing an end to a career that began in 2007.
Vettel's on-track legacy will see him remembered as a four-time world champion, but in recent times, his campaigning for greater awareness over social and environmental issues has created greater acclaim for the Aston Martin driver.
Ahead of his final United States Grand Prix - the event at which Vettel made his debut at the Indianapolis Motor Speedway - COTA hosted a special commemoration.
The circuit will plant 296 trees across its community in honour of the total amount of F1 races Vettel will reach on the weekend. A statement from the circuit explained: "The first 20 of these trees have been planted on COTA's campus on what will now be known as the 'Vettel Grove'."
The sapling distribution ceremony was attended by COTA chairman, Bobby Epstein, where Vettel was presented with a golden shovel to plant the final tree.
Vettel later announced a plan to pledge 296 more trees with Austin-based TreeFolks.
A bronze monument will be added 'at a later date to commemorate the occasion'.