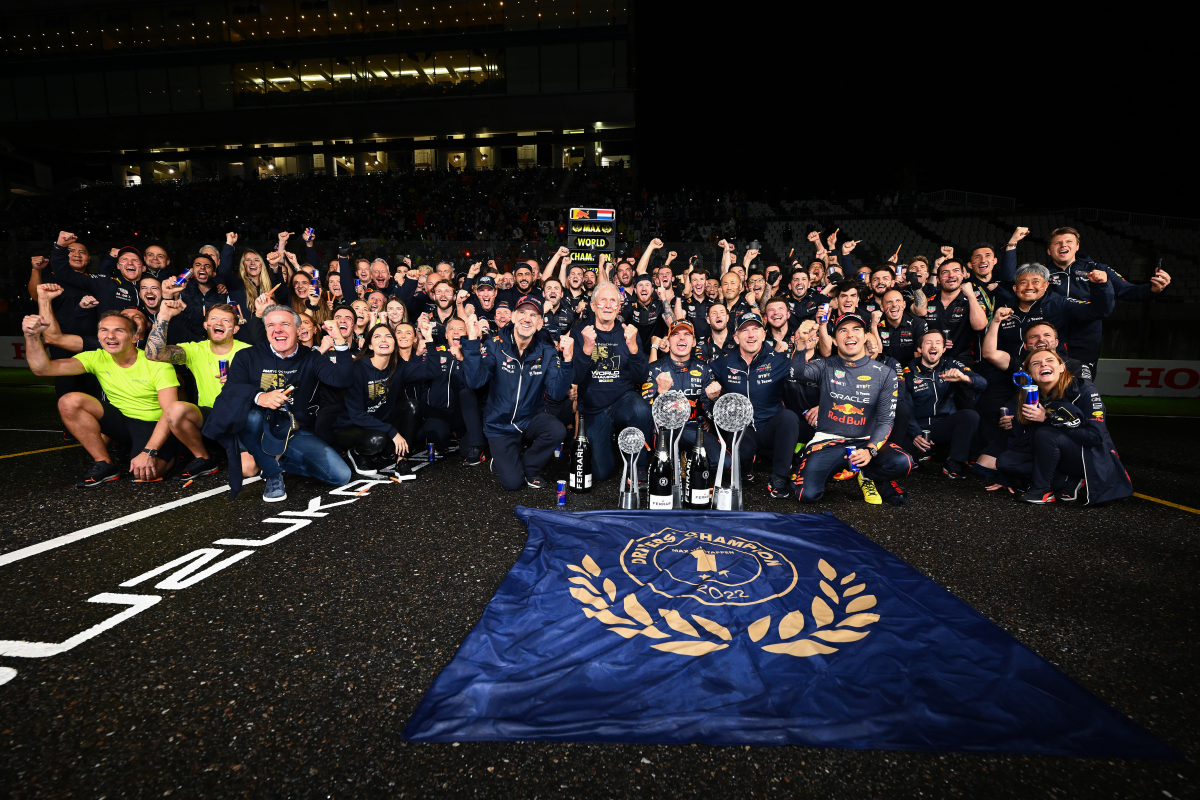 How Red Bull can win F1 constructors' title
How Red Bull can win F1 constructors' title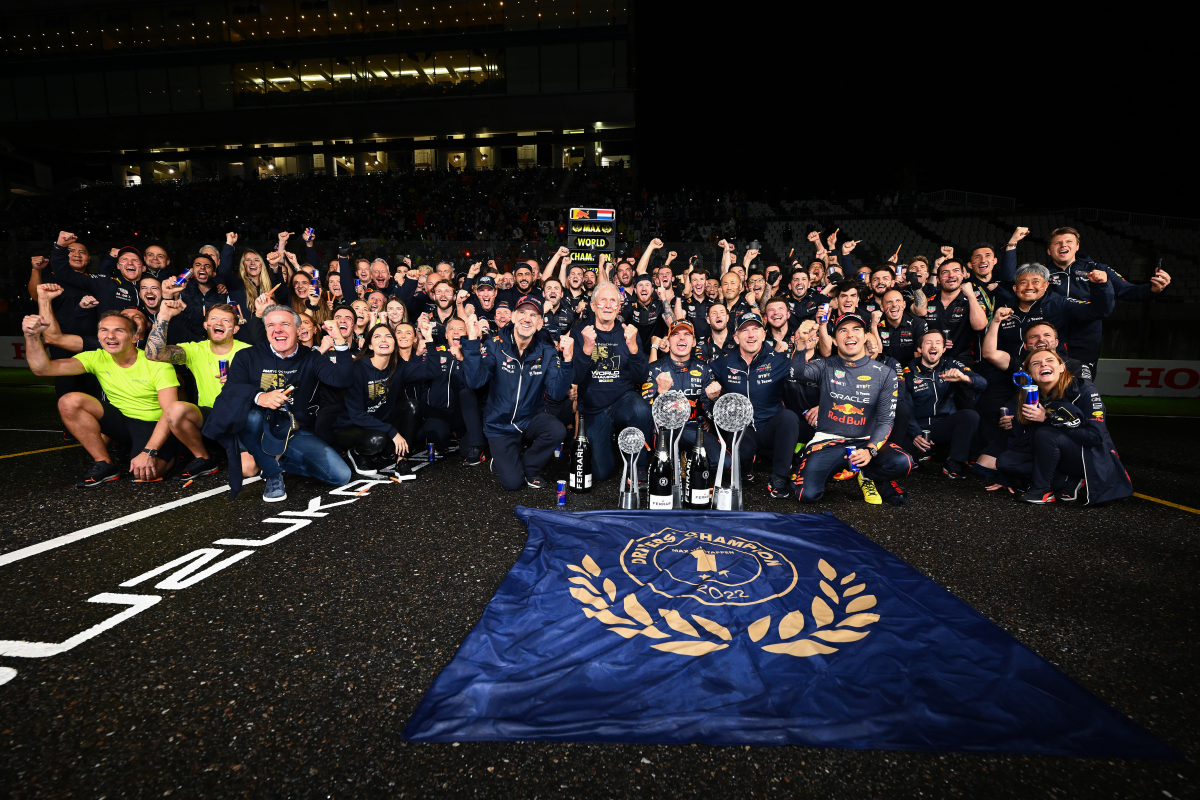 Red Bull enters the United States Grand Prix knowing it can secure a double championship for the first time since 2013.
Max Verstappen sealed the drivers' title with a dominant drive at Suzuka last time out, but the constructors' can be clinched at the Circuit of the Americas this weekend, despite off-track matters threatening to derail the celebrations.
The Dutchman starts on the front row of the grid alongside pole-sitter Carlos Sainz while Sergio Perez was demoted to ninth through an engine penalty.
GPFans details the scenarios in which Red Bull will be crowned F1 constructors' champions.
READ: Red Bull budget cap deadline extended after Mateschitz death
Either Red Bull driver wins
Simply put, if either Verstappen or Perez emerges from the weekend victorious, Red Bull will be confirmed champions.
It is hard to look past either of the two drivers given the now two-time champion's stunning form all season and team-mate Perez's recent resurgence from a mid-season blip.
Verstappen and Perez finish third and fourth
If Red Bull fails to take victory, then a double top four would suffice.
Ferrari could pose issues given its strong qualifying pace, but Mercedes' lack of compliance over bumps with the W13 would suggest it is unlikely that Red Bull would leave without the title.
Ferrari fail to outscore Red Bull by 18 points
In the eventuality that Red Bull does fail to finish with both cars in the top four, Ferrari would still likely need a one-two finish to continue the fight.
With 147 points up for grabs after the COTA weekend and the gap standing at 165, the Scuderia must outscore Red Bull by 19 points.
There may be a cloud hanging over the team given the FIA budget cap saga, but Red Bull should be celebrating a double championship on Sunday night.