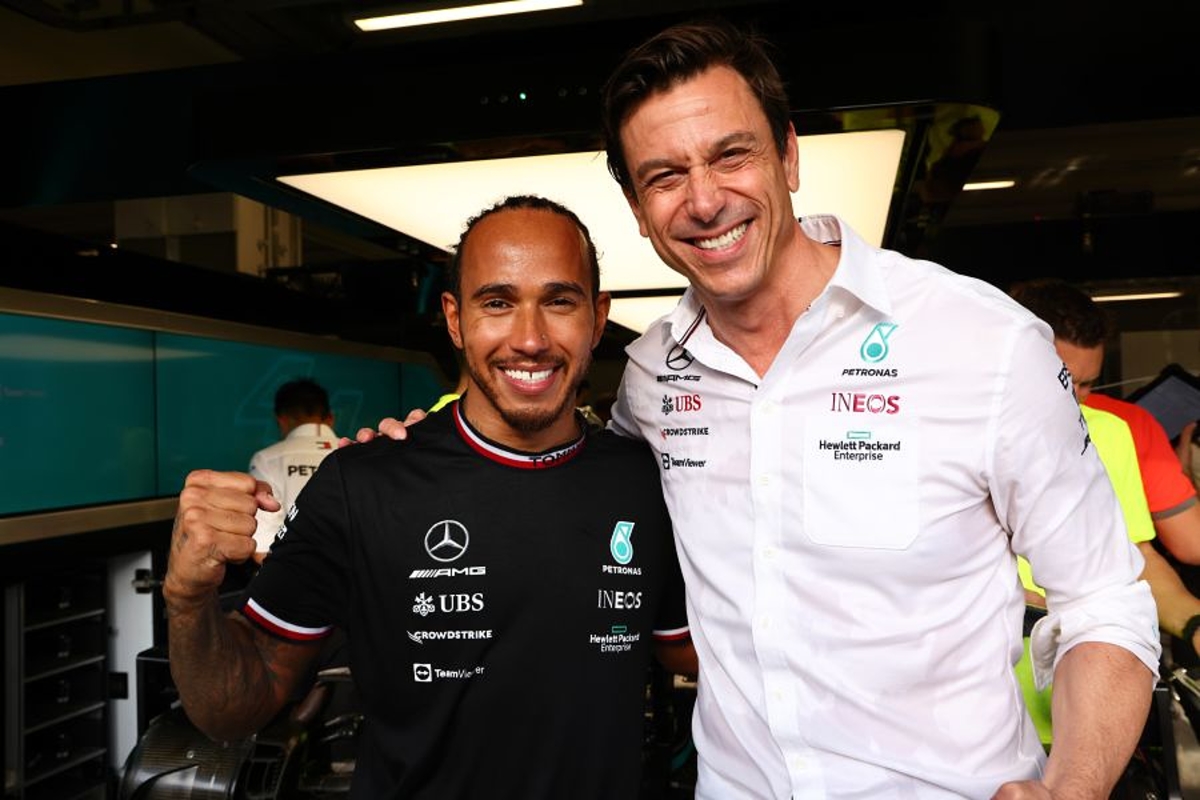 Wolff reveals Hamilton's "big heart" reaction to "lion" outbursts
Wolff reveals Hamilton's "big heart" reaction to "lion" outbursts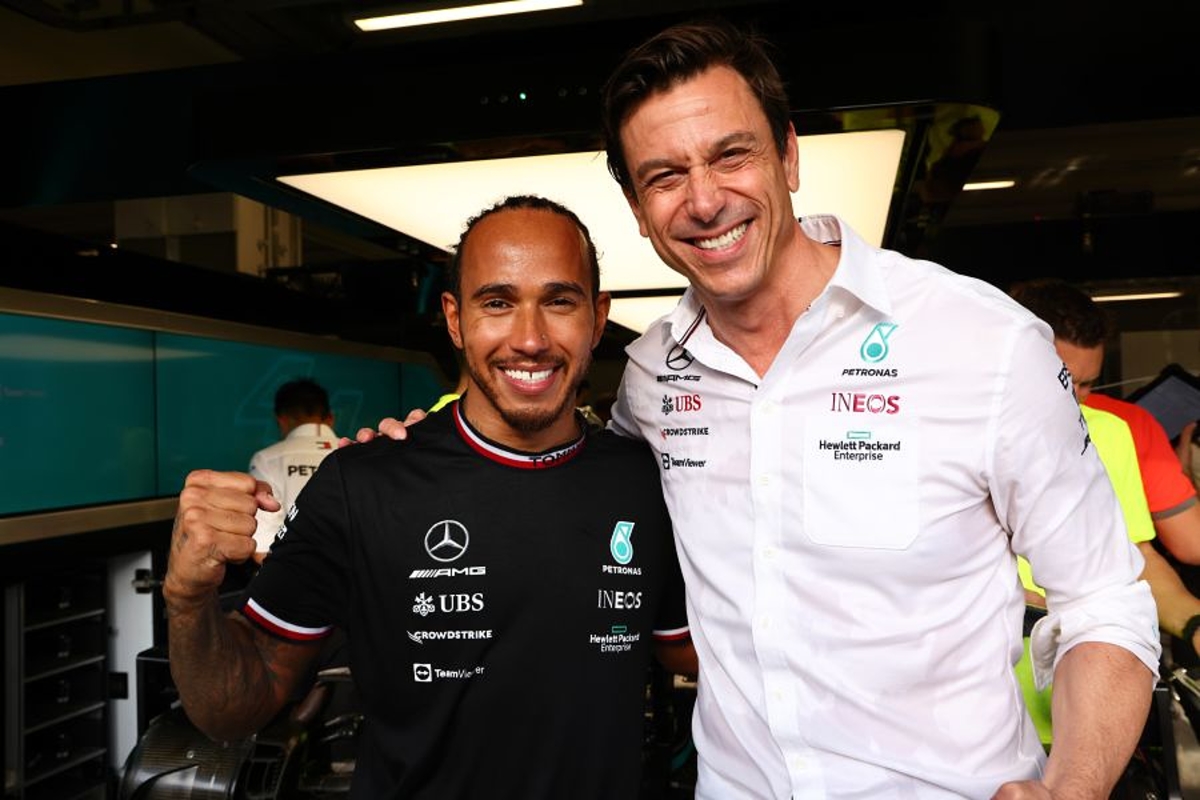 Mercedes team principal Toto Wolff has revealed how Lewis Hamilton is quick to backtrack after "the lion comes out" over his radio.
Hamilton has often been heard praising his Mercedes crew after taking the chequered flag but the tone of his messages during a race has varied depending on the situation.
While it is not uncommon for a driver to be critical of their team or a strategic decision, Wolff believes the seven-time champion's "big heart" separates him from the rest following a testing result.
"With Lewis, it was always very much on the same eye level and I would say today that we are friends, but we care," said Wolff in an interview with Channel 4.
"I care for him, he cares for me and he cares for the team also, and you can see that on many occasions.
"Sometimes the lion comes out and you hear these angry messages but that is completely normal for a racing driver and he is the one that, after hearing that, he is apologetic because he has a big heart.
"So, over time, we have just grown together. We are totally transparent with each other and we talk about the future also and I think it is very easy."
Wolff removes ego from the equation
Hamilton joined Mercedes in 2013 after ending a six-year stint as a McLaren F1 driver.
As cohesive as the relationship between Wolff and the 37-year-old is now, the Mercedes team principal reflected: "In a way, it was alpha males in a different situation that were put in this together with Niki [Lauda] and the many strong men and women that we have in the team, and it took a few years to synchronise that.
"And it was important to take your own ego out, because what I still see today with team principals and other business leaders is that they are trying to play the power game – 'I am the team principal and you do what I tell you'."