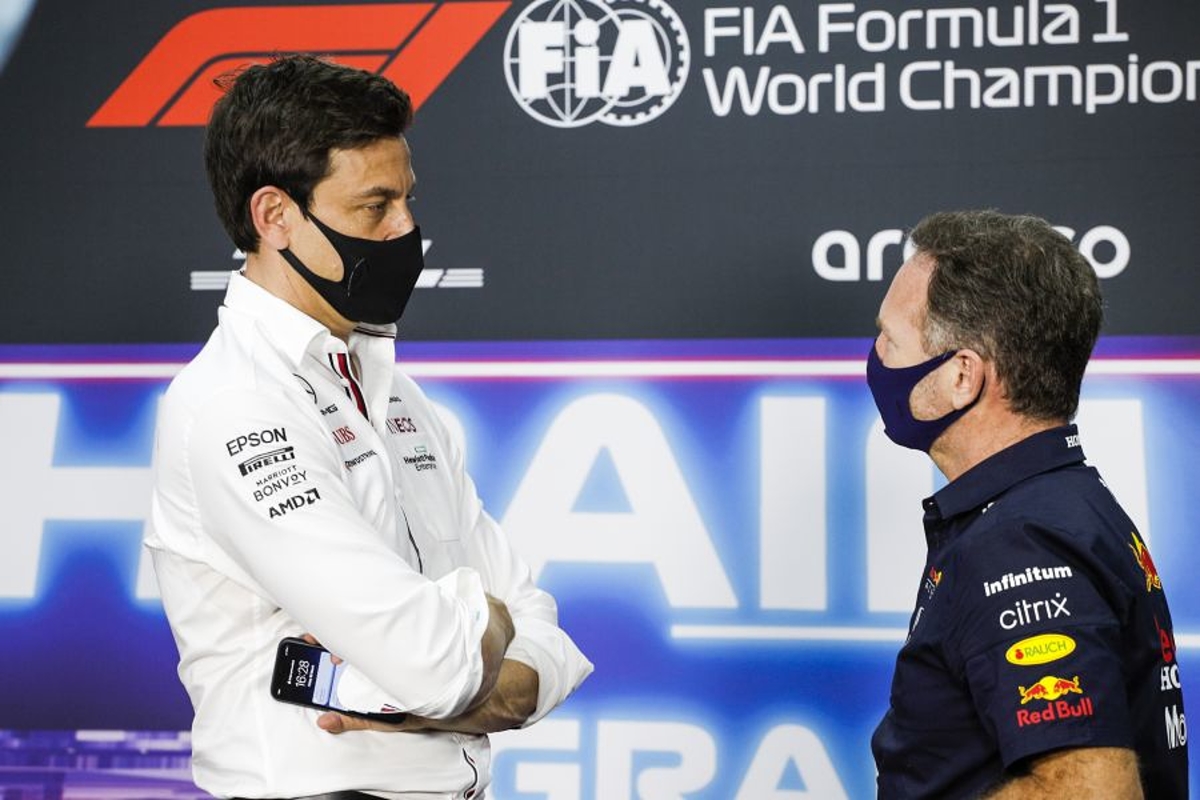 Horner reveals moment he "got to" Wolff in "titanic" clash
Horner reveals moment he "got to" Wolff in "titanic" clash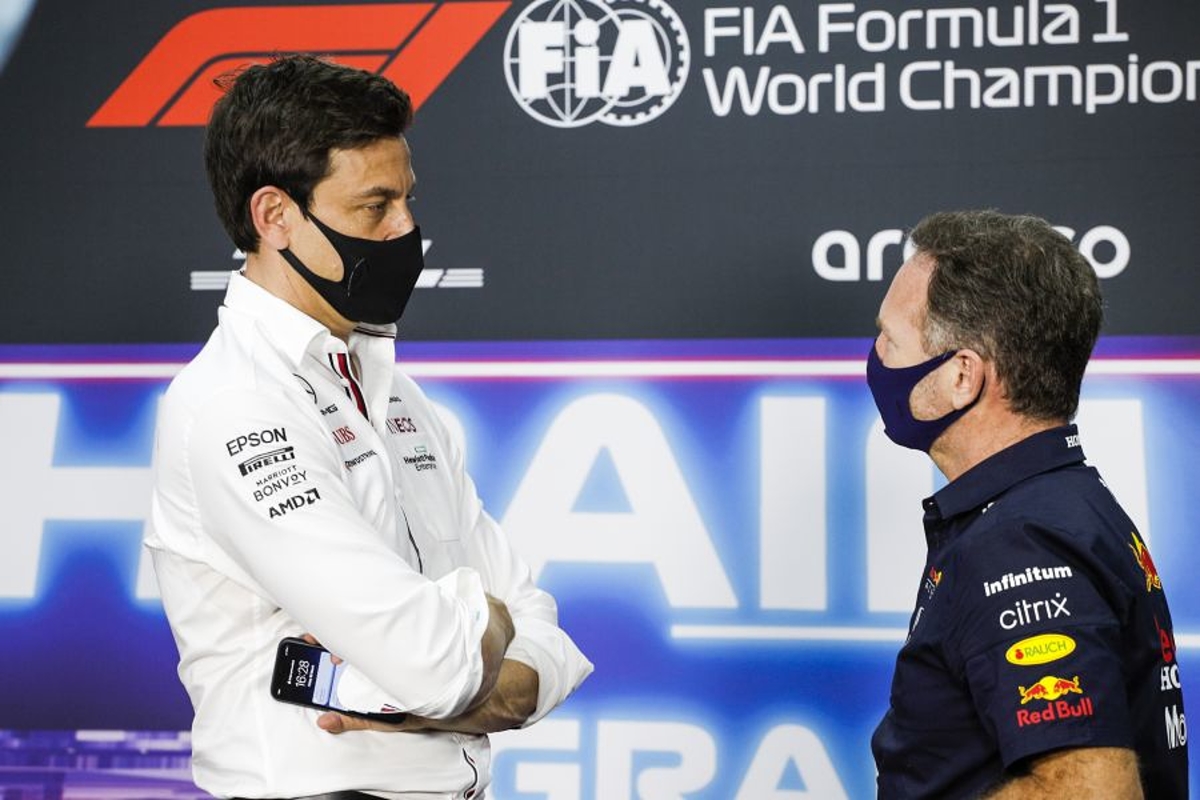 Red Bull team principal Christian Horner has revealed the moment he knew he had 'got to' Mercedes counterpart Toto Wolff in last year's F1 championship battle.
The rivalry between Lewis Hamilton and Max Verstappen for the 2021 championship was settled only on the final lap of the last race of the season in Abu Dhabi following a controversial safety car period.
The shootout between the title protagonists caused frustrations to boil over in the Mercedes garage, with Wolff visibly angry on the radio to race director Michael Masi before smashing his headset.
Speaking on the 'Diary of a CEO' podcast, Red Bull team principal Horner claimed that Wolff let down his guard at that moment.
"For me, last year's world championship was very much about that and you could see it was a titanic battle, not just between the two drivers on track but by the two teams off the track," said Horner.
"And the person that you're gauging yourself against and are pitched against as a team principal is your opposite number.
"It's a mental game as much as a physical activity as well and, of course, it was the first time that that team, in a seven or eight-year period, had come under any form of pressure.
"I think you see people's true personalities and what they've got when they're under pressure.
"Of course, when you see your counterpart smashing up headphones and pointing and ranting at cameras, you know that you've got to them.
"Because you know that if they're venting in such a way and they're feeling that pressure, that the people beneath them are going to be offloaded onto as well. They're going to be on the receiving end of that.
"And that, in my opinion, or experience, causes people to tighten up."
Leadership through fear 'unhealthy'
Horner continued by explaining how he had prepared Red Bull for last year's Abu Dhabi race by instructing the team to enjoy the moment no matter the outcome.
Contrasting this to how he viewed Wolff's style of leadership, Horner added: "I think that as a leader, and how you conduct yourself, permeates through a business.
"So if you're feeling the tension and you're passing that on, for me, that's not a healthy way to lead a team by fear.
"You want it to be inclusive, you want it to be open and you want people to be able to feel that they have got a voice and that voice will be heard, rather than being afraid to speak up for fear of getting their head taken off."