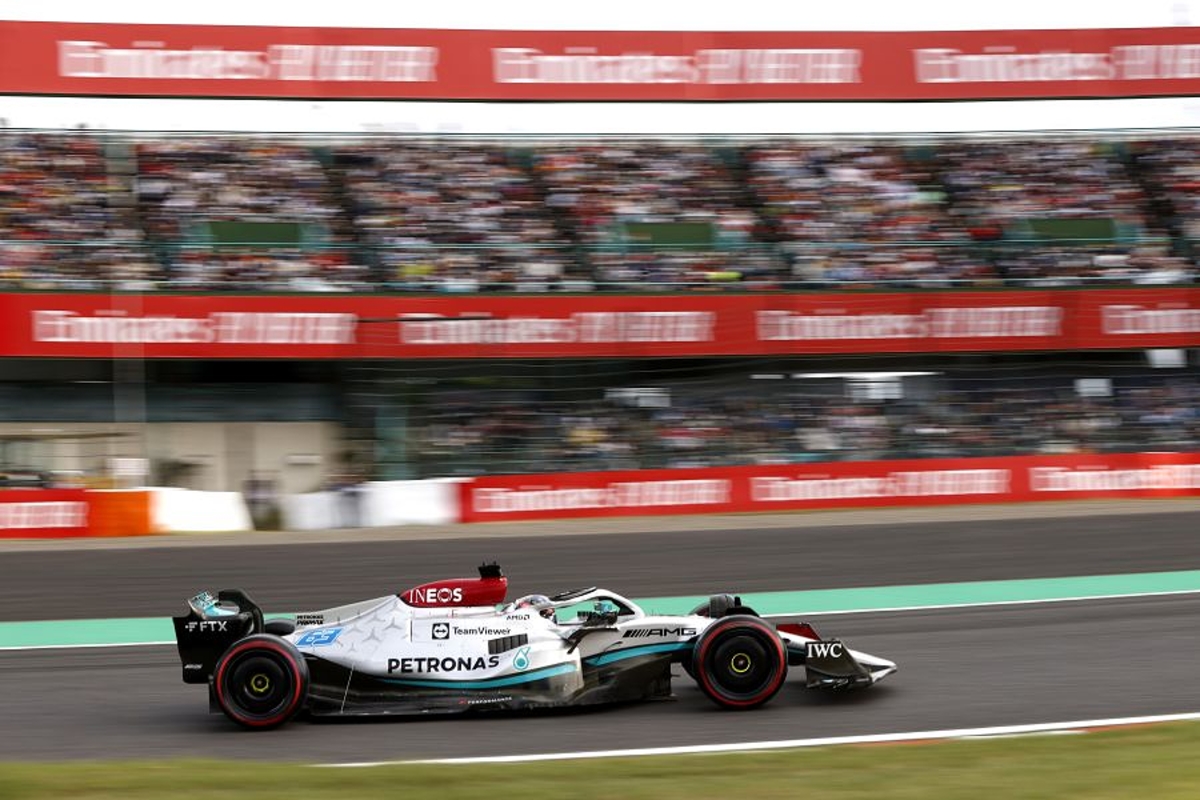 Mercedes weakness to Red Bull exposed
Mercedes weakness to Red Bull exposed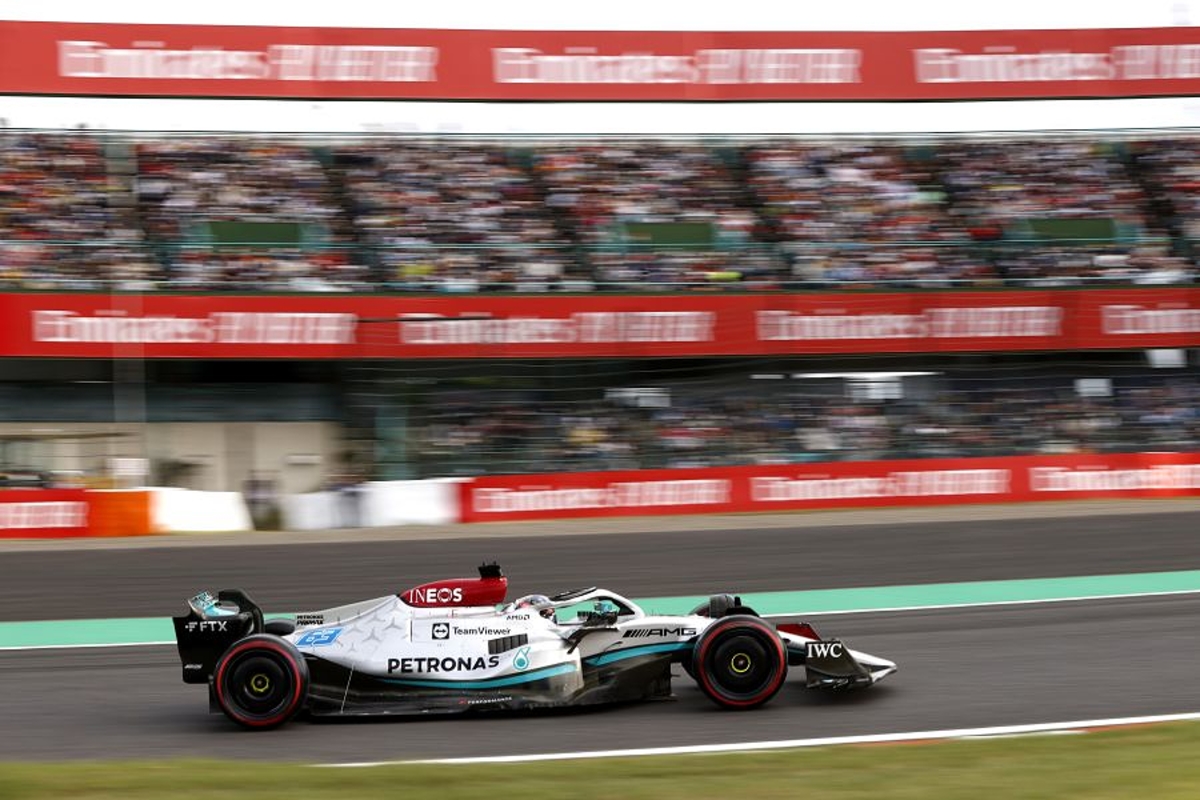 George Russell believes Suzuka has greatly exposed Mercedes' weakness in its bid to return to the front in F1 and consistently battle Red Bull and Max Verstappen.
The Japanese Grand Prix circuit was always expected to play to the strengths of the RB18, and so it proved as Verstappen clinched pole by 0.010secs from Ferrari's Charles Leclerc, with Carlos Sainz a further 0.047s back.
Mercedes duo Russell and Lewis Hamilton start eighth and sixth respectively but the British pair were both a second behind Verstappen as the W13 suffered around Suzuka.
Hamilton lines up a place behind Alpine's Esteban Ocon whose team-mate Fernando Alonso is ahead of Russell, further underlining Mercedes' woes.
"Ultimately, we've known this year we've not had the most efficient car, very draggy," said Russell. "And this is the first high-downforce circuit where you have long straights as well.
"Normally when you look at high-downforce circuits, the straights are relatively small and there's not that chance to get those straight-line deltas.
"We were probably losing seven- or eight-tenths [of a second] to Red Bull in the straights today, and this circuit has exposed that weakness of ours."
Suggested to Russell that the fall was bigger than expected, he added: "No, we didn't expect it to be this difficult but we definitely didn't expect to be in the fight for pole.
"We've learned that by now we really need specific circuits to be in the battle for pole position, but certainly we didn't expect to be that far behind the leader, and behind the Alpines as well.
"It's not the first time this season, whether it's an Alpine, it's a McLaren. There's quite a theme that we have difficulties at times."
Rain not a help to Mercedes - Russell
Rain is forecast for Sunday's race, potentially aiding Mercedes' cause as Russell and Hamilton were quickest at the end of Friday's practice sessions on intermediate tyres.
Asked whether he would take wet weather for the race, Russell added: "To be honest, probably not because there's no DRS and when there's no DRS we're not going to be able to overtake anyone. Tyre deg in the wet was also really high.
"There will be opportunities but there can also be races where, even with a lot of rain, they can be quite boring. Not a lot happens."
Russell feels a dry race may open up strategy options as all the teams have limited data after losing a lot of Friday's running to the weather.
Dismissing the suggestion three dry sessions would have helped, Russell said: "No, I don't think so. I don't think that would have changed much.
"All it would have done is given the teams more information to know what the best strategy is for tomorrow.
"Whereas now, if it is a dry race, there is a bit more of a variable at play. There could be many different strategy options."