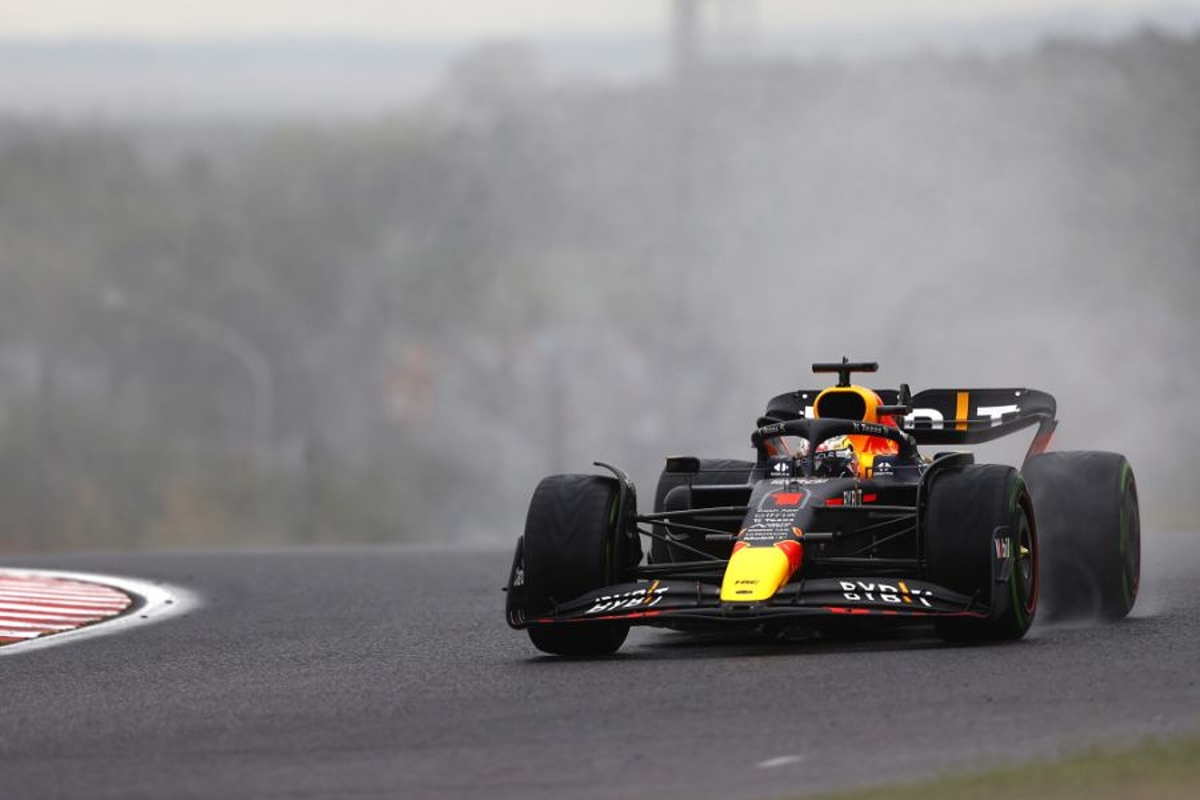 Red Bull facing "halfway house" Suzuka dilemma
Red Bull facing "halfway house" Suzuka dilemma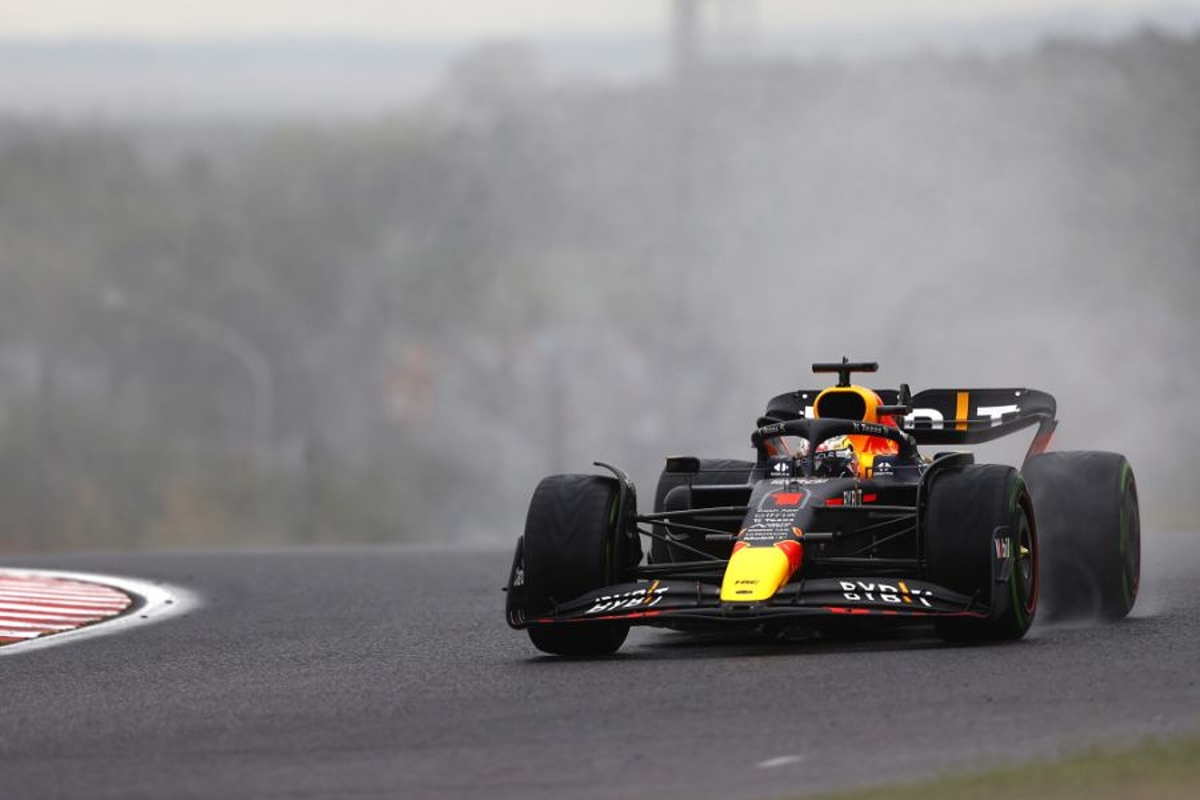 Christian Horner has claimed Red Bull is facing a "halfway house" dilemma ahead of the Japanese Grand Prix weekend due to the vagaries in the weather.
Rain dominated F1's return to Suzuka for the first time in three years for Friday's two practice sessions at the end of which Max Verstappen and Sergio Perez finished third and fourth quickest behind a Mercedes one-two spearheaded by George Russell.
While the information will have been useful, final practice and qualifying are set to be run in the dry, although the forecast for Sunday is mixed, with showers likely.
Reflecting on the performance of the RB18 around Suzuka where Verstappen can be crowned a two-time champion on Sunday, speaking to Sky Sports F1, Horner said: "A tricky one. This track is very tough on tyres.
"We only ran one set of inters in that second session, I think Mercedes ran three.
"Our pace is reasonable. It's difficult to draw too many conclusions because very quickly you can see the front tyres are going off around here.
"So a lot of data for the guys to be looking at but on the whole a pretty reasonable day."
Quali vs race for Red Bull
Given the conditions across the weekend, Horner knows it will be difficult to find the ideal set-up.
"It's trying to find that compromise because tomorrow looks dry and Sunday looks maybe wet," he added.
"It's trying to make sure you've somewhere of a halfway house, that you've a reasonable amount of downforce on the car and you've picked a level that's reasonable for both conditions, the same with the stiffness you choose.
"It's these debates that will be going on tonight, where do you put the favouritism towards - is it grid position or the actual race?"
Mercedes in the mix
Mercedes used three sets of intermediate tyres to find that set-up in the wet so the team at least has a base from which to work for Sunday should rain again fall.
For qualifying in the dry, however, Red Bull remains the favourite as the car is believed to be especially suited to the circuit given it is dominated by medium- and high-speed corners.
Horner, though, is not ruling Mercedes out of the equation.
"Taking those extra sets of tyres, definitely there's a big advantage on a new set here," assessed Horner.
"Today's tyres probably aren't that representative but they [Mercedes] are definitely in the mix, they're definitely looking competitive.
"I think Ferrari is out of position as well, so I think the whole thing will concertina a little bit."