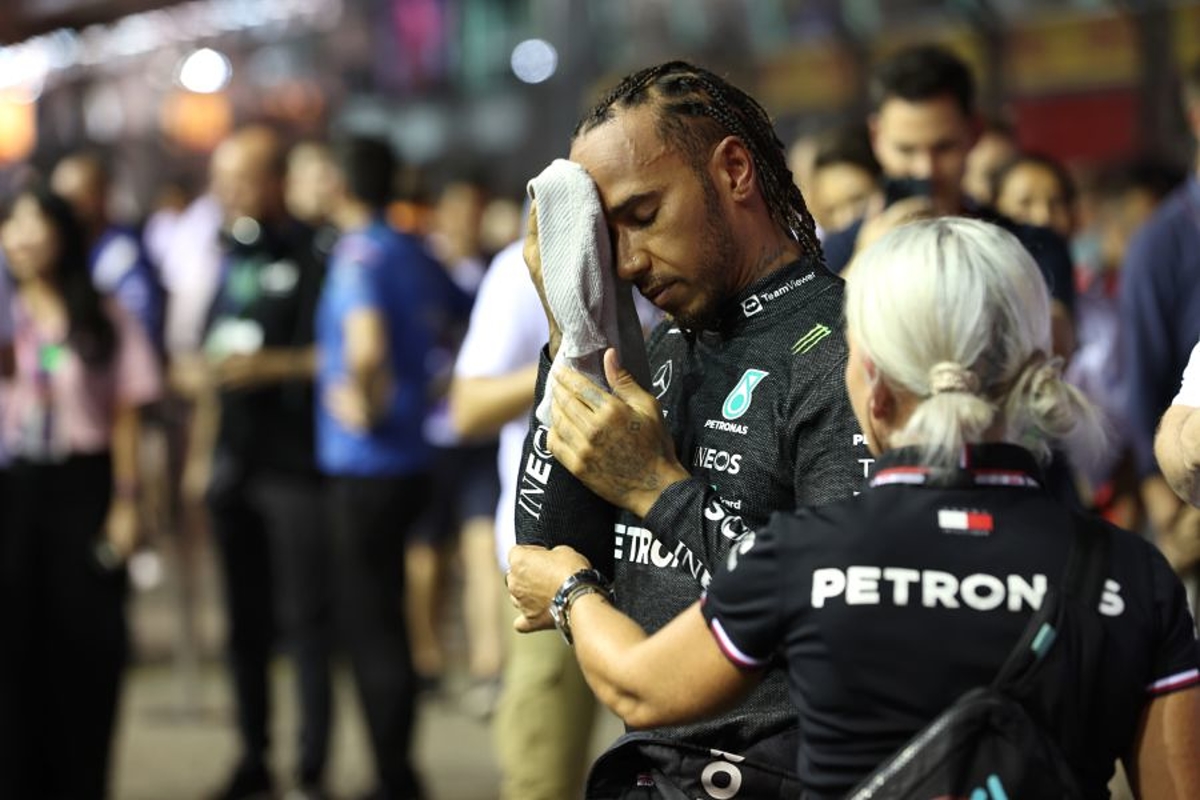 Mercedes' Singapore suffering a "race to forget"
Mercedes' Singapore suffering a "race to forget"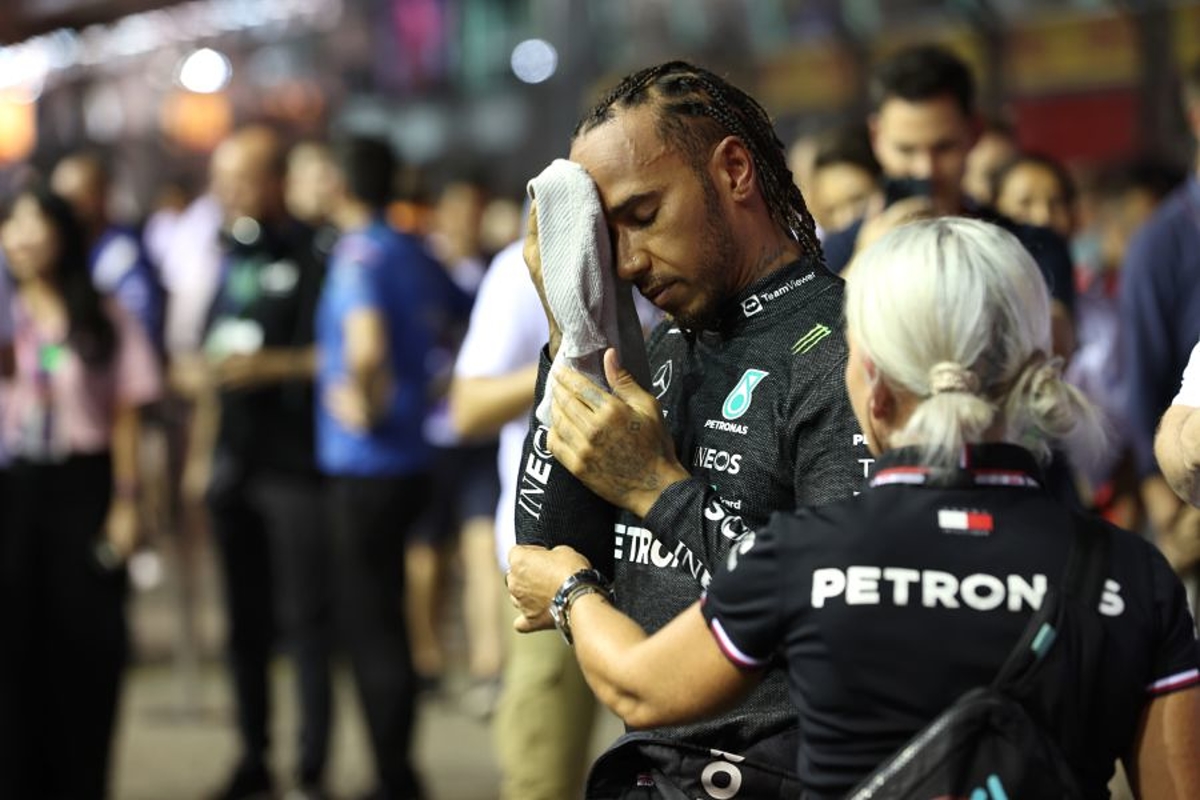 Mercedes trackside engineering director Andrew Shovlin has conceded a number of errors tallied to a "race to forget" at the Singapore Grand Prix.
Lewis Hamilton had started the race third after a stellar qualifying left the seven-time champion just half-a-tenth adrift of pole-sitter Charles Leclerc.
But the Monégasque's Ferrari team-mate Carlos Sainz made a better start than Hamilton, demoting the Mercedes to fourth and pushing him across the wet run-off area.
The Briton later made an uncharacteristic error when sliding into the barriers, picking up front-wing damage that necessitated a change.
After another error when attempting a move on Sebastian Vettel's Aston Martin at turn eight later in the race, Hamilton was forced to settle for only ninth.
"It was one of those races that seemed to go from bad to worse on more than one occasion," said Shovlin.
"Lewis dropped a bit of ground to Sainz on the start and then got pushed wide and he lost all tyre temp going through the water.
"That meant the opening laps were tricky, but the bigger issue was we just couldn't get close and without DRS there was no way to pass so we were just losing ground to Sergio and Charles.
"The fronts were getting a hard time in the traffic which contributed to Lewis' lock-up and the timing of the front-wing damage was unfortunate as we lost time with the change but then lost further positions as the safety car allowed others to pit without losing much time."
George Russell's weekend was hit by technical gremlins during qualifying and after finishing Saturday only 11th fastest, Mercedes changed the power unit in his W13.
With progress in the wet difficult early on, Russell became a test-runner for Hamilton with an early switch to slicks, a move that was premature and resulted in a lap-time loss of up to five seconds at its worst point.
Russell's misery was further compounded by a clash with Mick Schumacher, with a resultant puncture taking him out of points contention.
"George's race was equally frustrating, there were points, where it looked like he was going to be able to make good progress, but he was also finding it tough to get through traffic," explained Shovlin.
"The switch to the medium was a gamble, he did a great job to keep it on the track but ultimately, we got it wrong and called it way too early.
"However, he did have good pace in the tricky conditions, and it looked like we would have at least got back into the points as he was pulling away from the cars ahead by many seconds a lap.
"Unfortunately, that hope was short-lived when he had contact with Mick that caused a puncture. Overall, a race to forget.
"We're going to use the next few days to regroup and prepare for Suzuka where, hopefully, we will put in a better all-around performance."