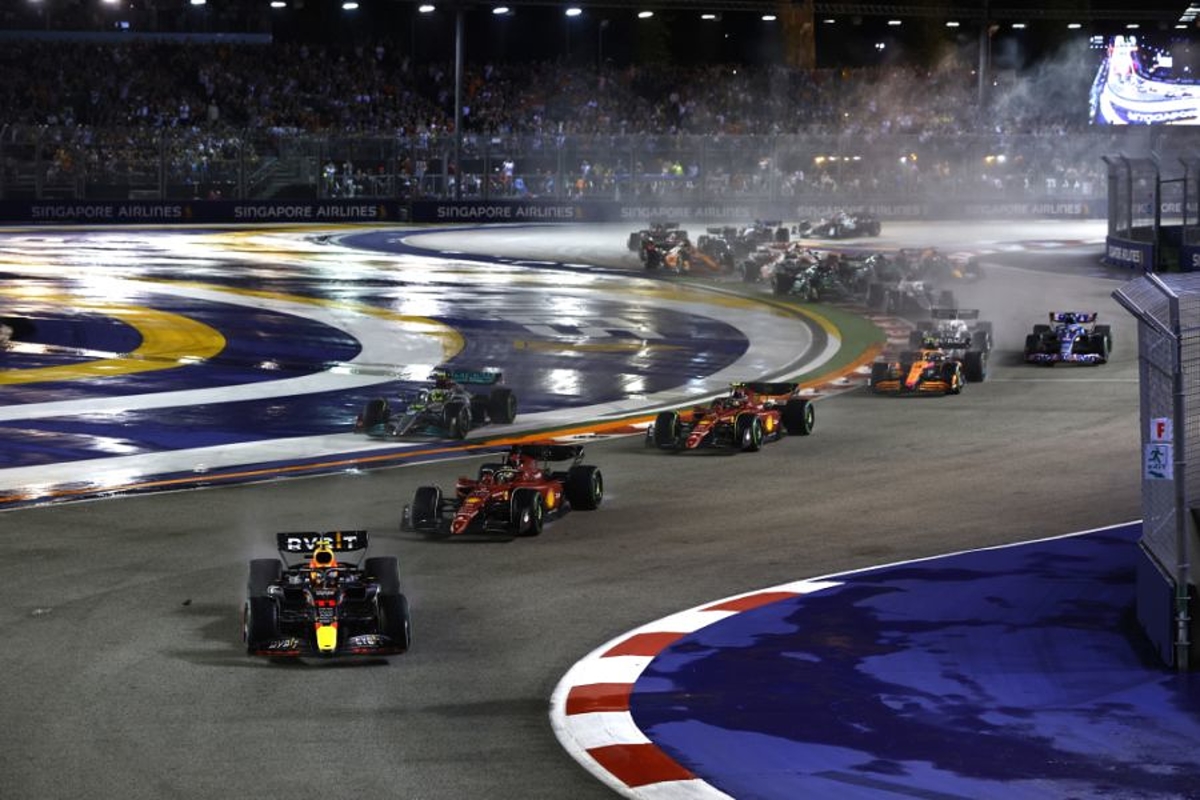 F1 urged to reassess circuit design with overtaking 'near-impossible'
F1 urged to reassess circuit design with overtaking 'near-impossible'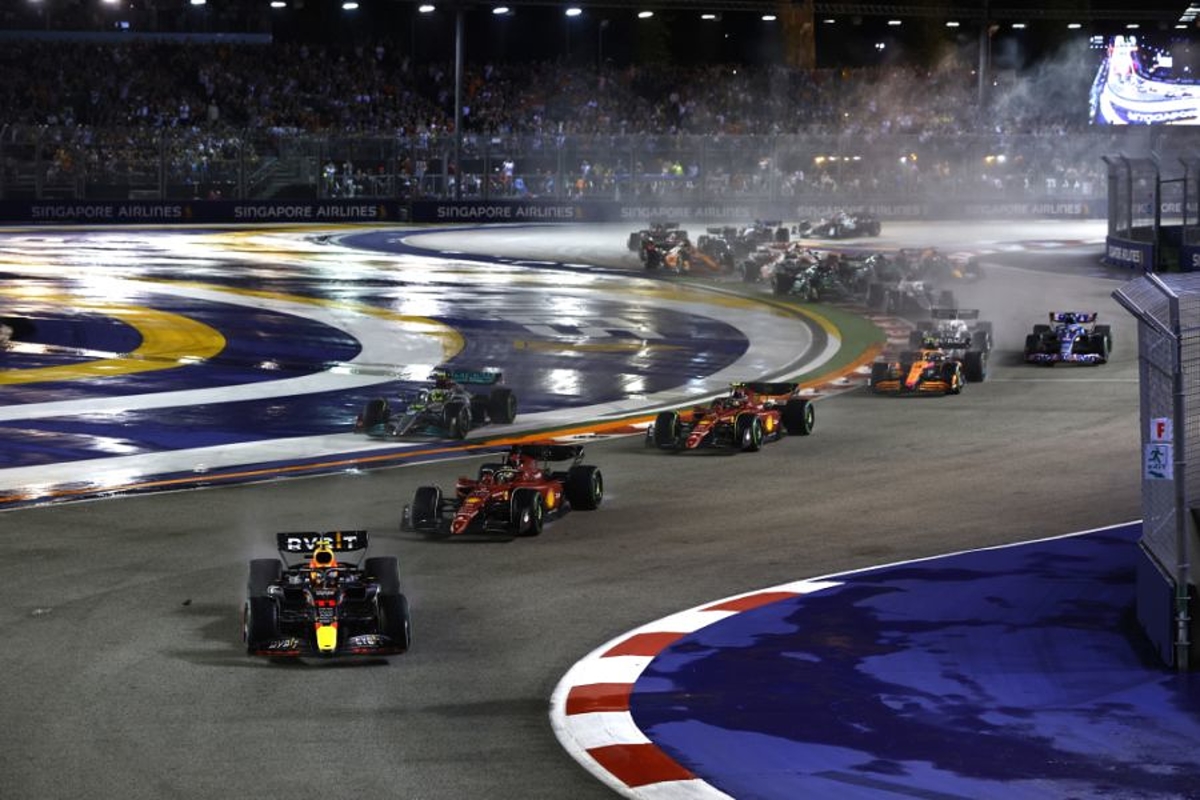 George Russell has urged F1 to reassess circuit design after a Singapore Grand Prix that left conditions in which it was "nigh-on impossible to overtake".
The race at the Marina Bay Street Circuit was delayed by 65 minutes after a deluge struck ahead of the start.
Beginning the race on the intermediate tyres, the track slowly dried, leaving drivers and teams with an extremely difficult call to make with regard to when to switch to slicks.
Both before and after the change, though, overtaking was almost non-existent as the difference in conditions between the racing line and off it was too extreme for moves to be made.
Mercedes driver Russell, who is also a director of the Grand Prix Drivers' Association, pointed to the high-apex speeds at certain areas of the track that should prompt a change in design from F1 for the future to help increase the racing spectacle.
"You have to be incredibly audacious in these conditions and without DRS, on a circuit like this, these F1 cars are nigh-on impossible to overtake," explained Russell.
"I feel like F1 has something to learn about these kinds of circuits - here and Barcelona - the only overtaking opportunities, the corners are too quick.
"Here, you are braking just after the 100m board into that 90-degree left-hander, there is enough space there to make it a tighter corner to make for better racing and better overtaking."
At one stage, Russell attempted an audacious move on Valtteri Bottas, only to clip the left front-wing endplate of the Finn's Alfa Romeo and head off down the escape road.
"I lunged from a long way back," added Russell. "If it had paid off, then great, but it didn't.
"Nevertheless, we caught him back up in two laps. It goes to show the pace we had."