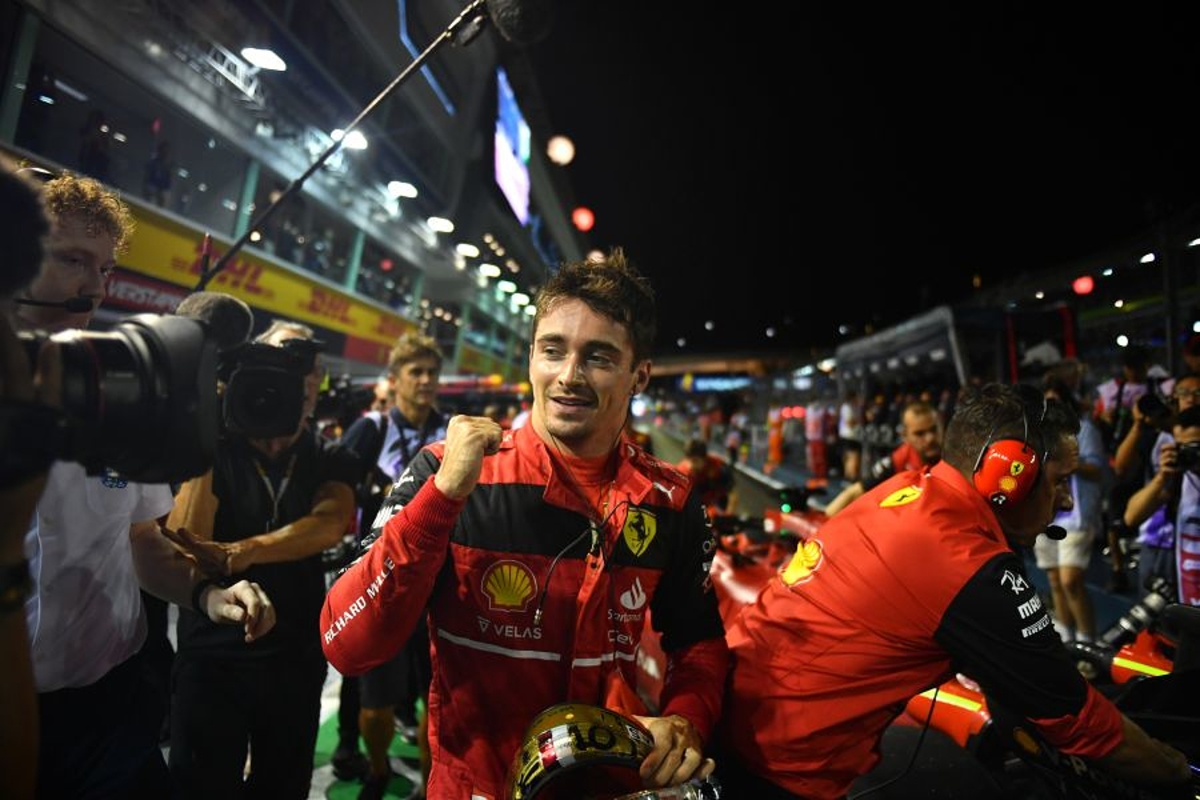 F1 Singapore Grand Prix starting grid with penalties applied
F1 Singapore Grand Prix starting grid with penalties applied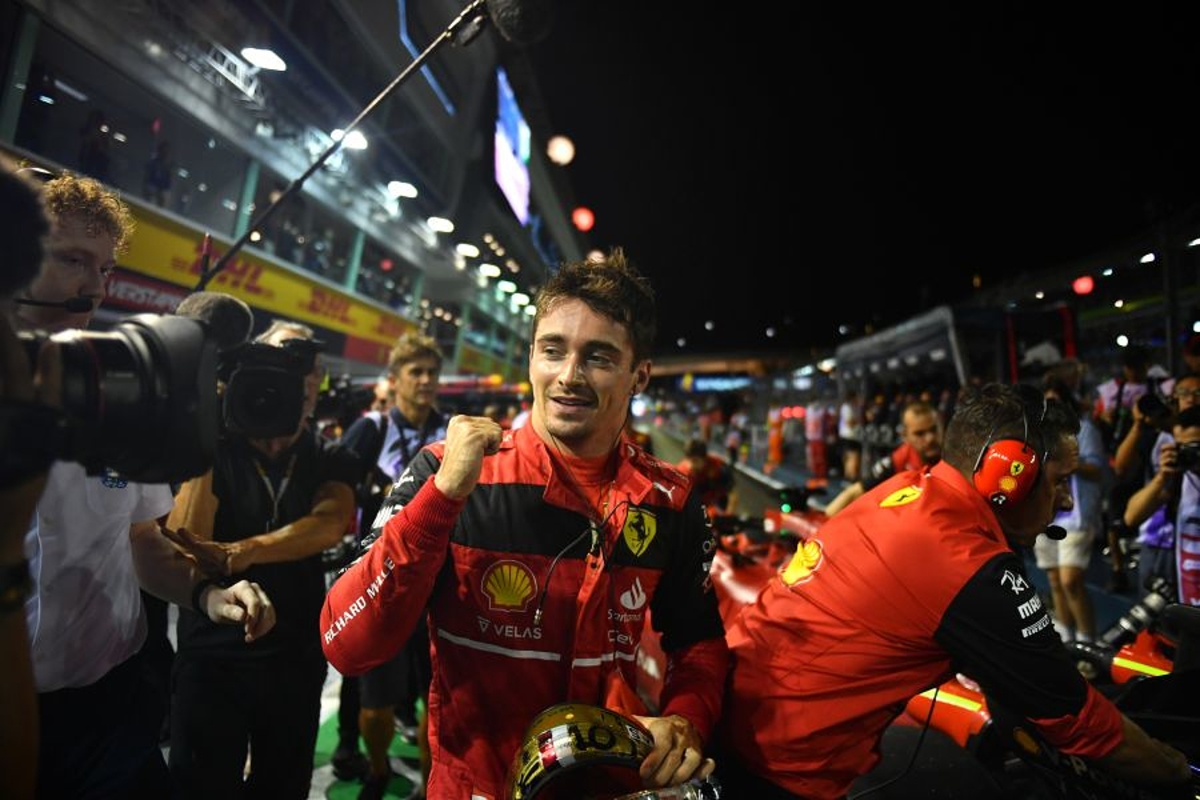 For the ninth time this season, Charles Leclerc will lead away the field after claiming pole position for the Singapore Grand Prix.
Leclerc was arguably fortunate on this occasion as twice Max Verstappen was poised to clinch the top spot on the grid, only to abort his final two laps.
The last of those, in particular, left Verstappen turning the air blue over the radio as Red Bull ordered him to pit.
It was later explained to him his RB18 would not have had enough fuel to provide a sample. The resultant penalty would have seen him start at the back.
Instead, Verstappen lines up eighth, and while he has won from 14th and 11th this season, hopes of a sixth successive victory are slimmer given the difficulties in overtaking at the Marina Bay Street Circuit.
Verstappen's team-mate Sergio Perez starts alongside Leclerc, with Lewis Hamilton in his Mercedes third, with the trio split by just 0.054secs after qualifying.
George Russell was due to start from 11th in his Mercedes after missing out on a place in Q3 by six-thousandths of a second, but his W13 has taken on a complete new power unit, leaving the Briton setting off from the pit lane.
Mercedes claim the PU has been changed after a "newly discovered reliability issue was found".
Your full Singapore Grand Prix grid is...