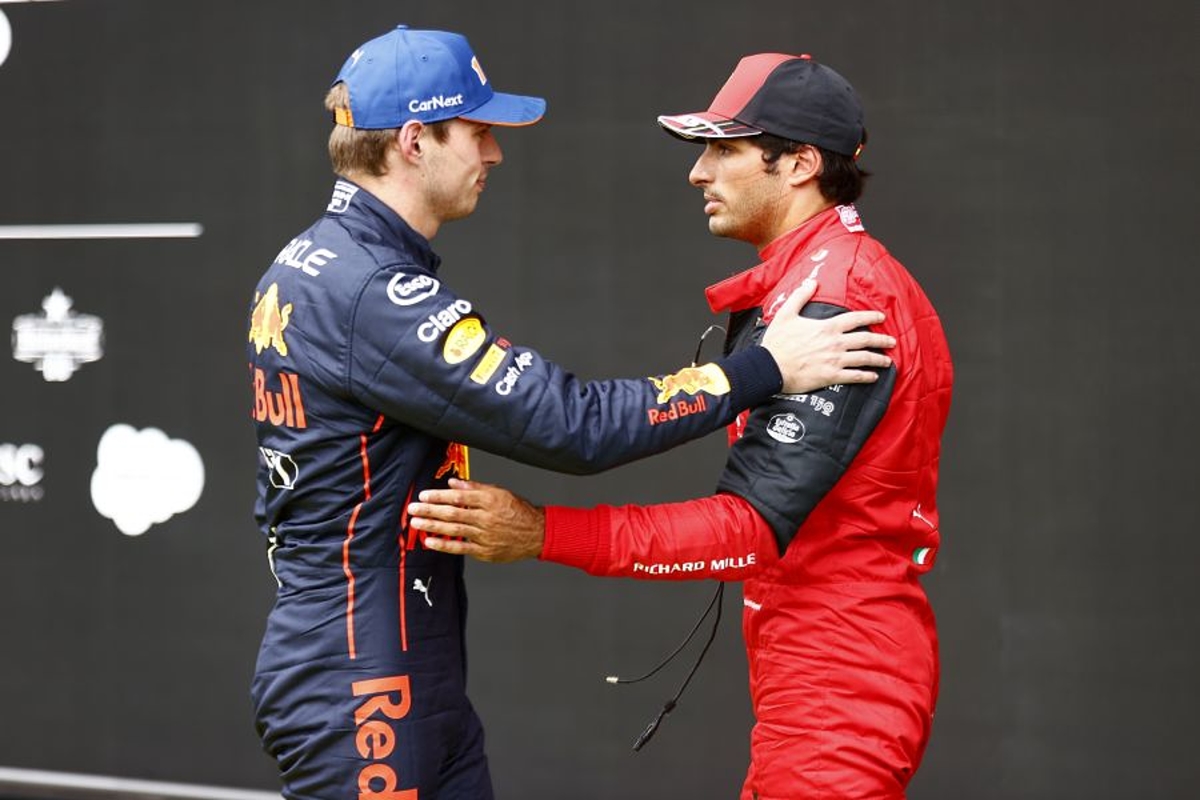 Sainz highlights Verstappen difference in "incredible season"
Sainz highlights Verstappen difference in "incredible season"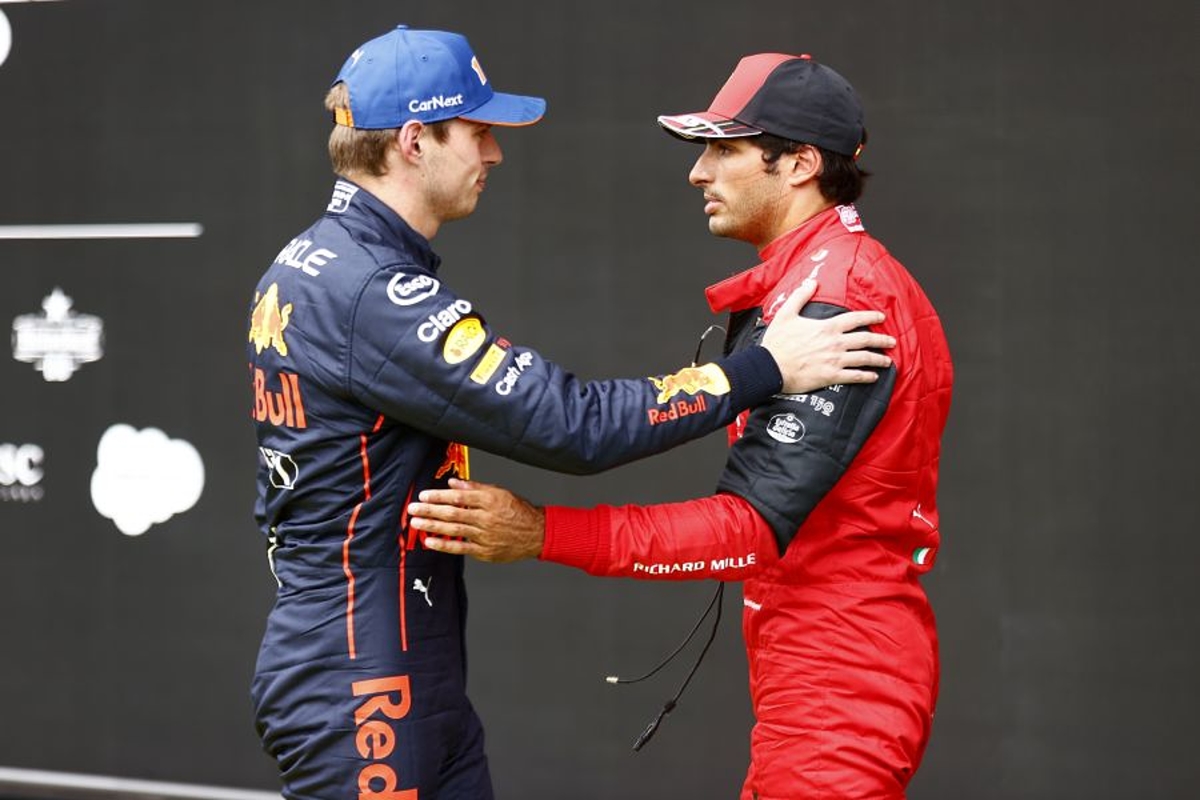 Carlos Sainz has hailed Max Verstappen's "incredible season" in which his F1 rival currently stands on the brink of clinching his second title.
Five consecutive victories and 11 overall this campaign have left Verstappen with the prospect of clinching back-to-back crowns in either of the two forthcoming grands prix in Singapore or Japan.
The Red Bull driver could also add a number of records en route that would serve as icing on the cake to a campaign markedly different to his maiden championship triumph of last season when he was embroiled in a bitter battle with Lewis Hamilton.
For Sainz, he feels Verstappen more than his RB18 has made the difference over the course of a remarkable campaign to date.
"He's had a very strong season," said Sainz.
"He's made very few mistakes, and whenever he's done mistakes, like in Spain, in Hungary, he's recovered and gone on to win.
"This is the biggest difference, that even in the days that he's had maybe a bit of an off, he still managed to go and win.
"Since the first two races, they have also been super reliable, and you add up all those things and he's having an incredible season.
"He deserves it because him as a driver, he's doing a particularly strong job."
Verstappen can win the title in Singapore if he scores 22 points more than Sainz's Ferrari team-mate Charles Leclerc, 13 more than Red Bull team-mate Sergio Perez and six more than Mercedes' George Russell.