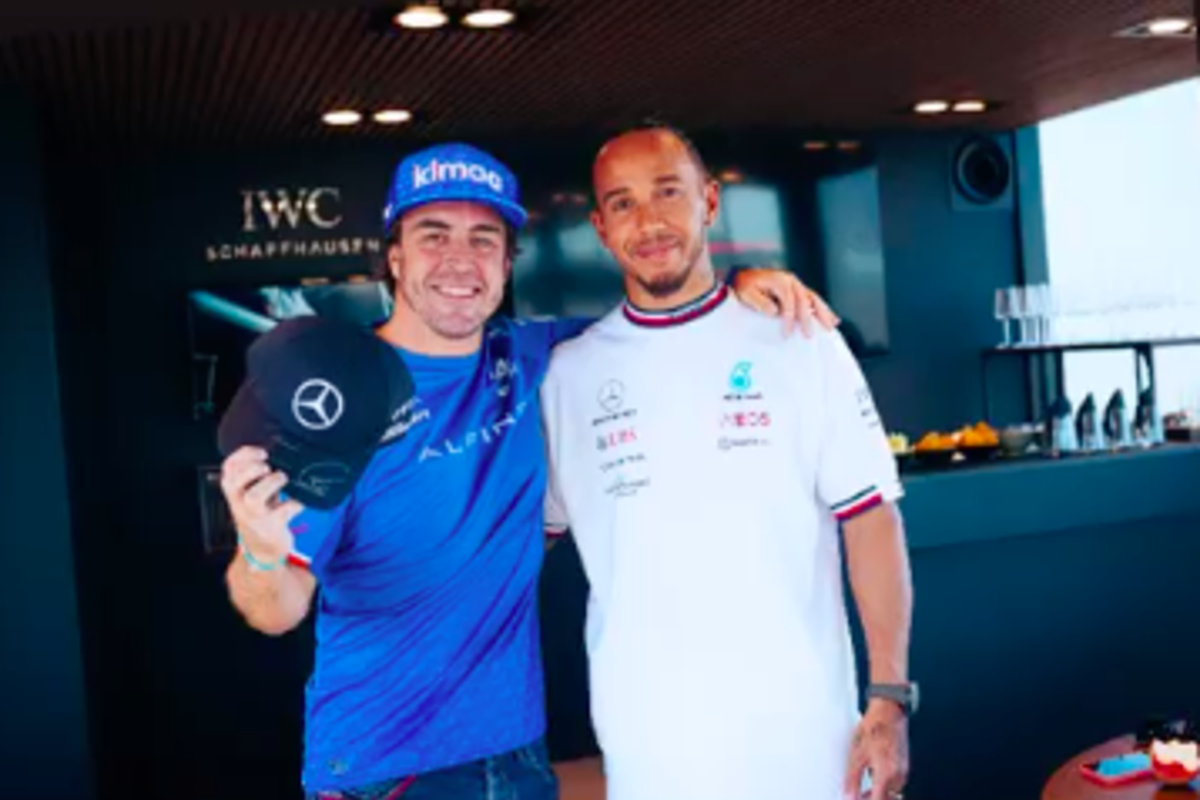 Alonso collects Hamilton souvenir after apology
Alonso collects Hamilton souvenir after apology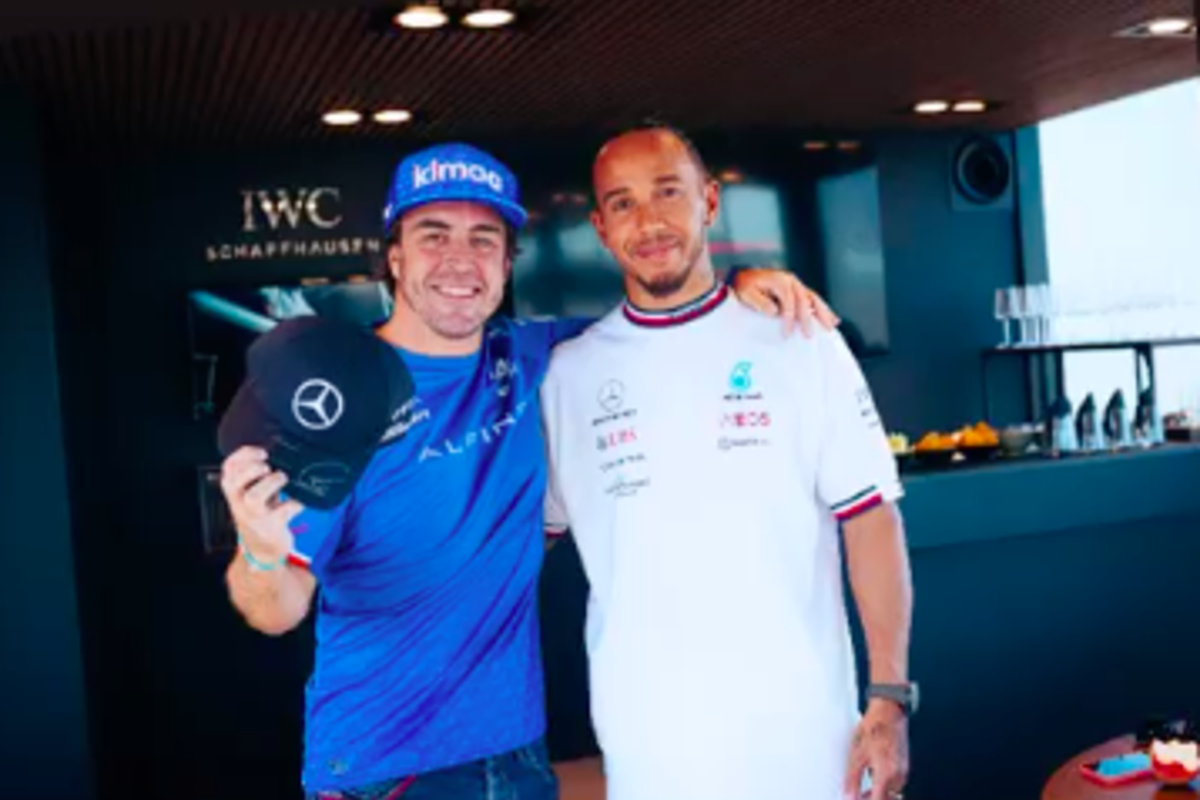 Fernando Alonso has collected his signed Lewis Hamilton cap after the duo laid to rest their differences from the Belgian Grand Prix.
The two drivers were involved in a collision on the opening lap at Spa Francorchamps on Sunday, leading to a 45g impact for Hamilton after his Mercedes was launched into the air, leading to him retiring from the subsequent damage.
After the race, the Mercedes driver accepted full responsibility for the contact but not before Alonso had described him as an 'idiot who only knows how to win from the front'.
With both drivers keen to leave the incident in the past, and after delivering a public apology in his Dutch Grand Prix media briefing at Zandvoort, Alonso promised to make an in-person gesture to the seven-time champion.
Although this did not take place in the TV media pen as Alonso had claimed it would, the Spaniard has been pictured walking out of the Mercedes motorhome with a black Silver Arrows cap.
This cap, Mercedes has confirmed, is the same one Hamilton signed with a note that read, "To Fernando," after their contact last weekend.
"With the cap, it was just a little fun thing," Hamilton said. "It's good to have fun sometimes with these things and I'll continue. For me, I'm always trying to be a better driver.
"Also, I know there are a lot of people - young people and older people - but a lot of young kids following me and it's important the steps I try to take in my behaviour.
"I'm always trying to learn from that and be better."
Alonso then posted a picture of himself on his Instagram account, with cap in hand and his arm around Hamilton, with the message "Yes. It's mine", along with a celebratory emoji.
Speaking before receiving Alonso's apology, Hamilton said of the gesture, "It doesn't change anything. It doesn't really affect me in the slightest."