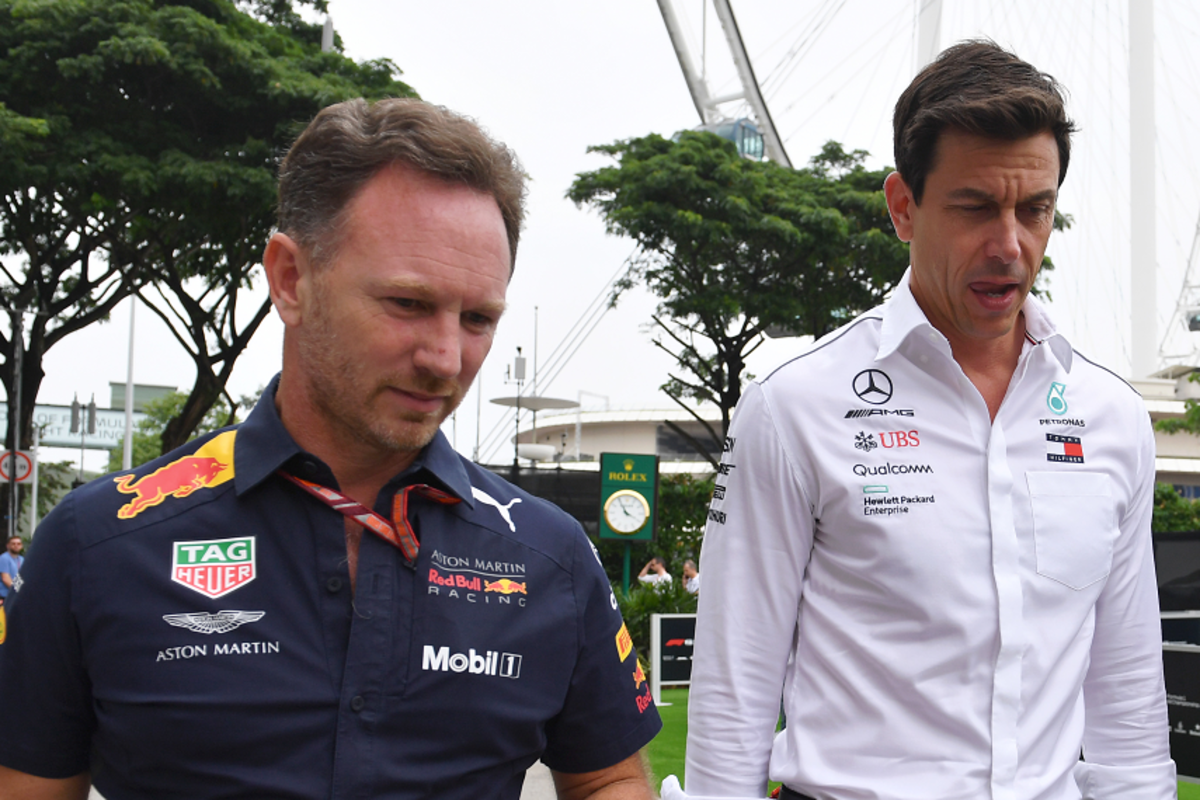 Horner thanks Wolff for dominant Verstappen victory
Horner thanks Wolff for dominant Verstappen victory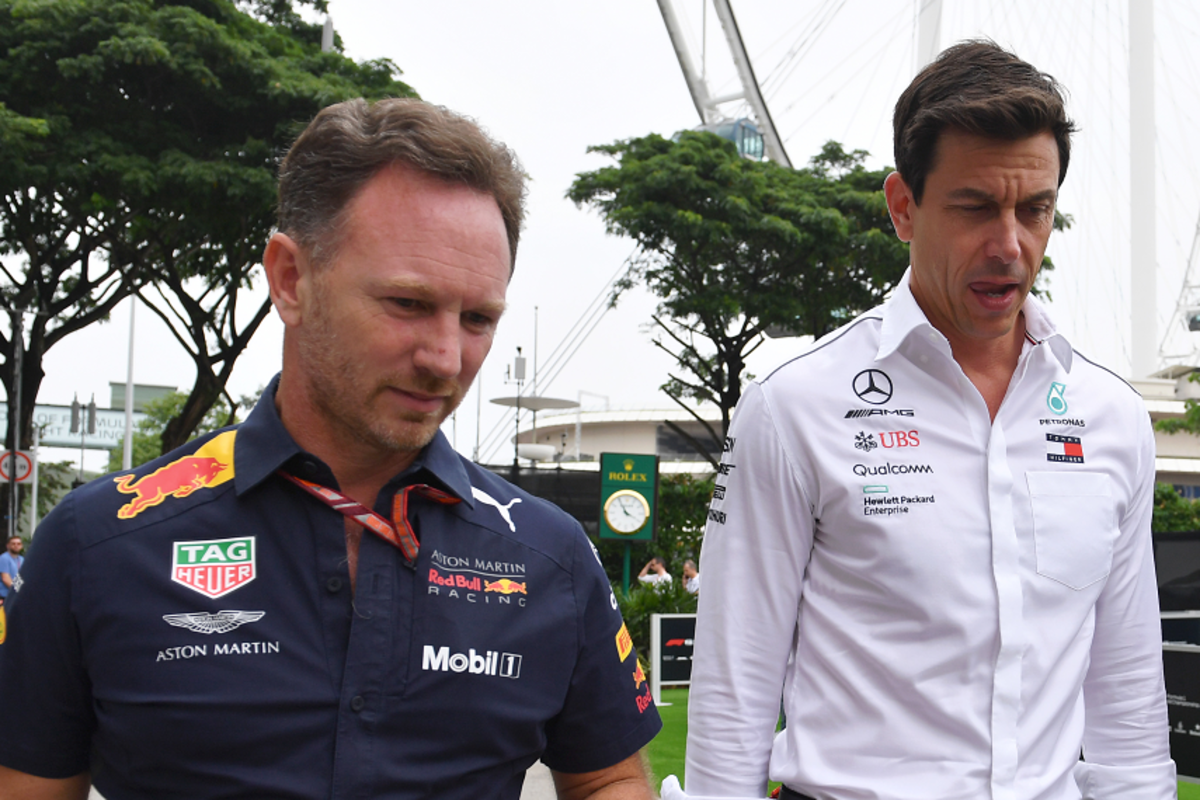 Red Bull team principal Christian Horner joked that he should "thank Toto Wolff" after Max Verstappen's crushing drive from 14th to victory at the Belgian Grand Prix.
The FIA introduced a technical directive at Spa Francorchamps to limit porpoising, citing the change was being made on safety grounds.
Mercedes team principal Wolff had been vocal in his support of the change while Horner, who believed the TD would benefit the Silver Arrows, took the opposing view.
But after Verstappen's masterclass on Sunday, Horner reflected: "On the face of it, I'd probably have to thank Toto for the TD.
"No, in all seriousness, the circuit played to our strengths. We've a very efficient car, we found a very good set-up and Max was just in phenomenal form since the very first lap in P1 [first practice]."
Verstappen win akin to Vettel dominance
Verstappen had started 14th as he was one of six drivers to receive a back-of-the-grid penalty for exceeding the prescribed number of power unit components permitted to be used across the season.
But after just 18 laps, the Dutchman grabbed the lead, eventually taking the chequered flag 17 seconds clear of team-mate Sergio Perez, leading Horner to assess the overall display as one of the team's best since the days of Sebastian Vettel.
"Obviously, strategically, we chose to take the penalty here and 14th became 13th as a starting point with everybody else or so many penalties being taken," said Horner.
"But, of course, Max still had to navigate his way through the pack and he did that very, very efficiently over the first couple of laps.
"He hit the front far quicker than we could have ever expected and the soft tyre seemed to work very well for him as well in that first stint.
"Thereafter, the pace that we had with both Max and Checo was enough to easily pass Carlos [Sainz] and bring home probably one of the most dominant performances we've had as a team since either 2010 or 2013.
"It is right up there with that period, and I don't think we've ever won a race starting from 14th on the grid."