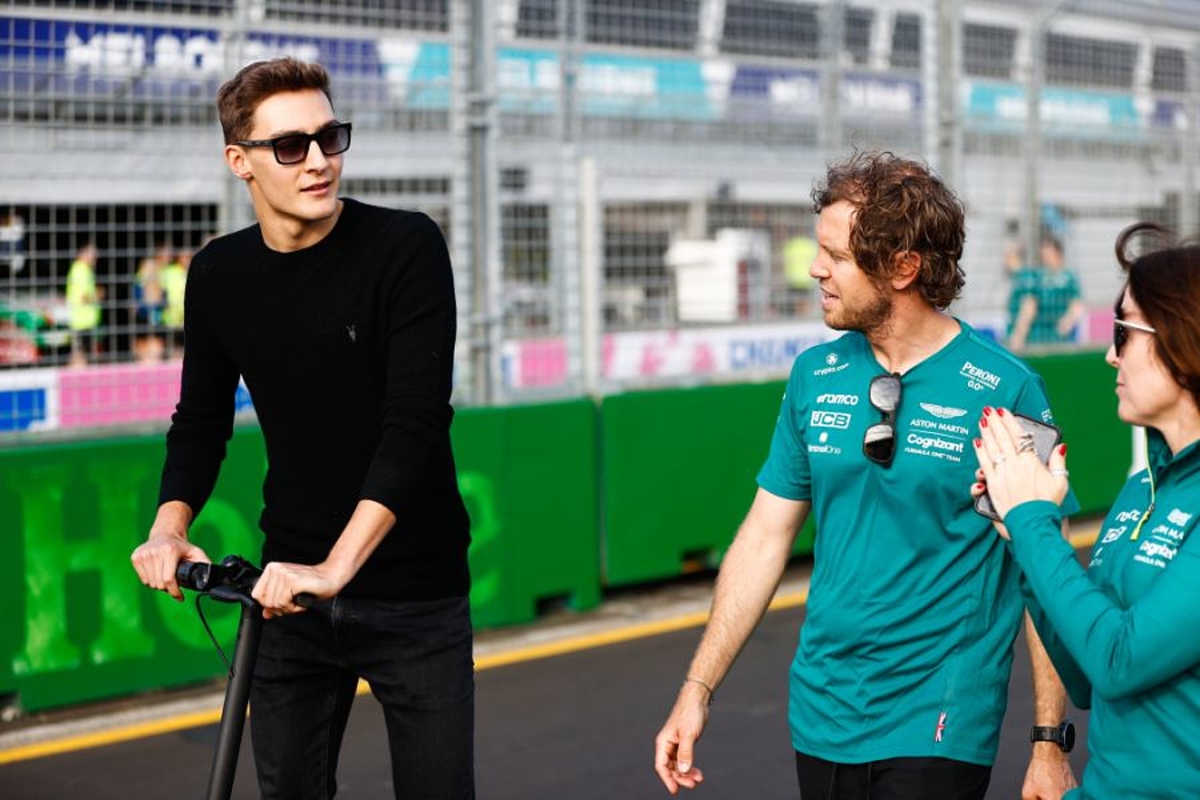 Russell reveals Vettel's 'proudest' F1 legacy
Russell reveals Vettel's 'proudest' F1 legacy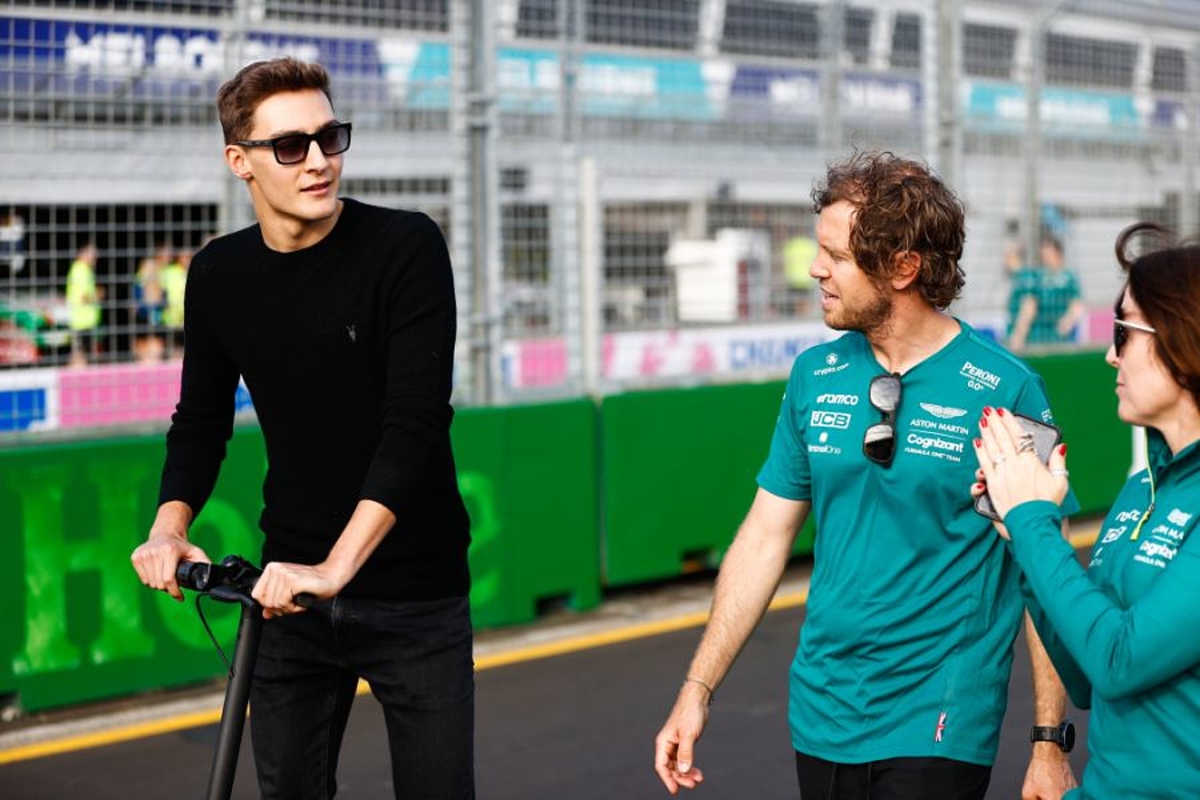 George Russell has revealed the legacy that he believes Sebastian Vettel will walk away from F1 most proud of.
Four-time champion Vettel announced his retirement from F1 ahead of the Hungarian Grand Prix and is set to exit the sport in November on 299 starts.
In recent years, the German has used his platform to ally with Lewis Hamilton on issues of equality.
But since leaving Ferrari to join Aston Martin in 2021, Vettel has stepped up his environmental campaigning as well, focusing on local issues at most races while also challenging homophobic views in Hungary and the Middle East.
Asked what one thing he would take from Vettel's legacy, Russell joked: "[I'm] pretty impressed with the beard he's got going at the moment. I struggle a bit to grow a beard."
Offering a more serious reflection, the Mercedes driver added: "We're all competitive animals, we all want to win. We all want to win as many championships as possible, but nobody's got a bad word to say about Seb in the paddock and I think that's probably a legacy you'd probably be quite [proud of].
"He's probably more proud of that than he is of his on-track successes."
Faced with the same question, reigning world champion Max Verstappen offered a similarly amusing response to Russell's initial gambit.
The Dutchman said: "[I'd have] his hair. It grew back magically. I like that. I wish I had that."