How Alpine landed in driver line-up mess
How Alpine landed in driver line-up mess
Oscar Piastri stunned F1 by denying signing a contract with Alpine just over an hour after he was confirmed by the team to make his F1 bow in 2023.
The reigning F2 champion has long been regarded as F1 pedigree but with Fernando Alonso and Esteban Ocon blocking his path, Piastri was forced to settle into a reserve driver role.
But with an uncertain future ahead for the Australian, Alpine has gone from comfortably holding three outstanding drivers to being stuck with one and in what can only be described as a mess.
Here is how.
How Alpine lost Alonso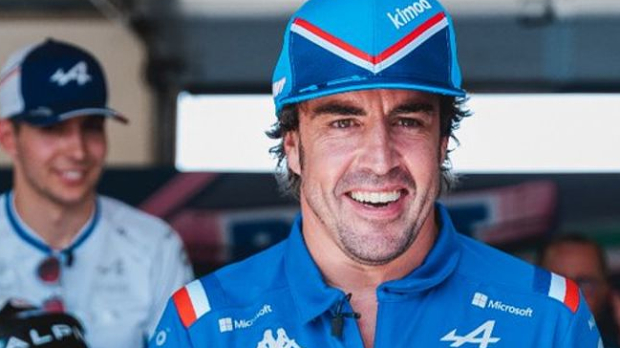 When Fernando Alonso joined Alpine to make his F1 comeback last season, it was the beginning of the French manufacturer's 100-race plan to reach the top of the sport.
The two-time champion, therefore, set off to complete 'El Plan' - the motto that has stuck with him for the past two seasons and has even adorned the Alpine rear wing.
But whilst both parties seemed willing to continue with each other - as attested by comments from both Alonso and team principal Otmar Szafnauer over the Hungarian Grand Prix weekend - CEO Laurent Rossi's apparent plan to shuffle his prized driver towards the company's World Endurance Championship Hypercar programme from 2024 put a spanner into the works.
A move at that point would have switched Alonso out of the 100-race plan around two-thirds of the way into the programme. Potentially with this in mind, Alpine is believed to have offered only a one-year deal to the Spaniard with the team holding an option for a second year whereas Alonso preferred a guaranteed two-year contract.
Enter Aston Martin, who had just found out it was losing Sebastian Vettel at the end of the season after the German announced his retirement.
Alonso shocked Alpine and the rest of the sport by announcing a switch to the Silverstone-based team on a multi-year deal - the team on a similar four or five year path to the top of F1.
The switch caught Alpine off-guard - Szafnauer only finding out through the press release that announced Alonso at Aston Martin.
The star attraction had slipped through Alpine's hands, but don't fear - there is a ready-made replacement in Piastri waiting in the wings...
Piastri stuns F1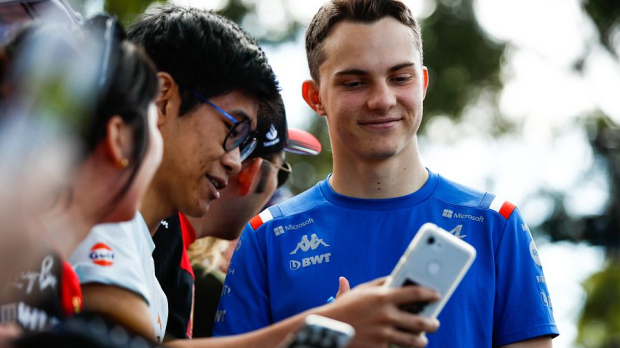 Piastri has long been a member of Alpine's Academy and with it became the first driver to win three successive junior formula championships with wins in the Formula Renault Eurocup, F3 and F2.
It was a surprise that Piastri wasn't on the F1 grid this season in any capacity given his outstanding talent and throughout the early parts of the year the Australian has been linked to Williams and McLaren for potential vacancies from 2023.
But the sea was parted for him to make the step up with Alpine with Alonso's departure and the team confirmed Piastri the very day after.
The kneejerk nature of the announcement and suspiciousness of not including any quotes from Piastri was confirmed when the driver denied having signed a contract for 2023 and insisted he would not drive for Alpine next year.
But how? Why would Piastri turn the team down? Well announcing a driver with no contract in place is poor form to start with.
Further complications arose with the details of Piastri's contract. It is understood the team had to take up its option with him by July 31 - the day before Alonso's stunning switch.
With Alpine seemingly locked in, Piastri and manager Mark Webber were understandably touting his talent elsewhere and, as per Szafnauer, obstacles for the deal to promote its reserve driver stemmed around his talks with McLaren.
It is likely Piastri has a deal of sorts in place with McLaren, signed or not, and will fully believe his contractual obligations with Alpine would have allowed such talks to take place.
With this in mind, the decision to announce Piastri without a contract in place is a significant move by Alpine to try and gain a legal high ground.
What next for Alpine?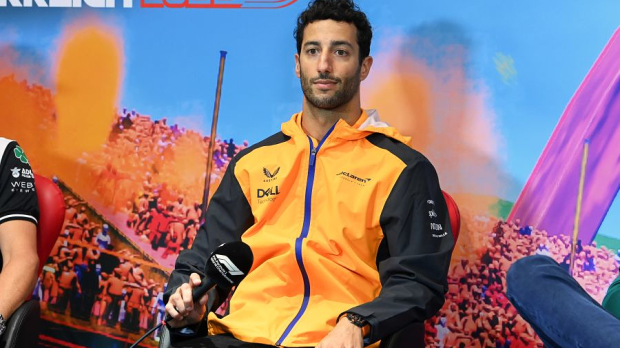 So where does Alpine go next? The team may fight to secure Piastri's services but it is hard to imagine morale will be boosted through the organisation by employing someone who clearly doesn't want to be there and any attempt to keep its driver will no doubt result in a legal battle.
If Piastri does jump ship - which seems likely at the moment - who will fill the vacant seat? Daniel Ricciardo would be the obvious call.
The fact of the matter is that as it stands, Alpine has gone from three strong drivers to one for 2023 in the space of two days - not good enough for a manufacturer of its stature.