Does Alonso's Aston Martin switch make sense?
Does Alonso's Aston Martin switch make sense?
Fernando Alonso has kickstarted F1's summer break in sensational style with a move from Alpine to Aston Martin on a multi-year deal starting from next season.
After Sebastian Vettel announced his retirement from F1 last week, Aston Martin has wasted no time in signing two-time champion Alonso as his replacement.
But does the move make sense? Here are the thoughts of the GPFans team.
Alonso's '10-minute' Aston Martin talks
Ian Parkes - chief editor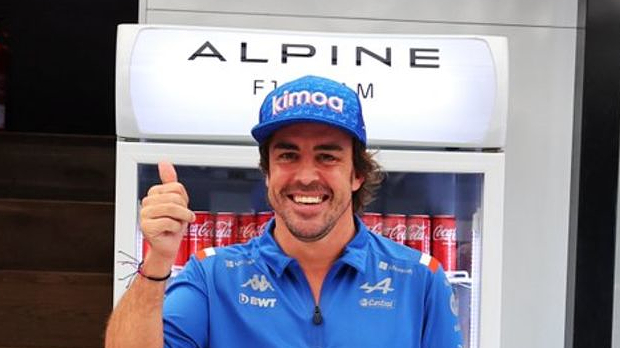 According to Fernando Alonso, "10 minutes" was all the time he felt was needed for himself and Alpine to reach an agreement on a potential new deal. It was that simple.
The problem, however, was that Alpine only wanted to offer him a one-year extension rather than the two he craved as CEO Laurent Rossi's recently-stated intention was to push Alonso towards spearheading its sportscar programme from 2024.
After committing his F1 return last year to Alpine's 100-race plan, Alonso wanted to at least see it towards its conclusion, not disappear two-thirds of the way through at the end of 2023 to allow the French marque to finally usher in prodigy Oscar Piastri who would have had a year learning the F1 ropes with Williams.
So when Vettel sent the first shockwave through F1 by announcing his retirement last week, it is likely "10 minutes" are all that was required for Alonso and Aston Martin owner Lawrence Stroll to reach a deal and swiftly reveal this second seismic move.
Alonso now has a long-term deal, and for all intents and purposes, Aston Martin and Alpine are both 18 months into five-year projects to get to the front in F1, with the latter having the edge at present given it currently leads the midfield.
As for Aston Martin, it faces a challenge to keep Alonso happy. There is no way he will want to be in a car in which Vettel could only qualify 18th at the Hungaroring, so you feel it will have to advance its timeline for success.
You only have to look at Alonso's years with Ferrari and McLaren in the past to see how situations can sour when success does not come his way.
Move only works if Aston Martin potential quickly realised
Sam Hall - deputy editor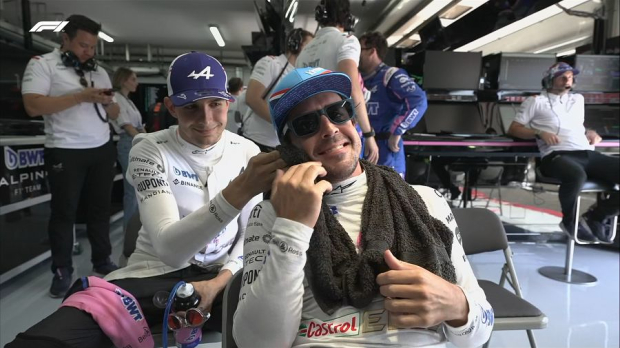 Almost certainly, this is a good move for Aston Martin. Alonso may be the oldest driver on the grid - he turned 41 during the Hungarian GP weekend - but his skills have far from diminished with age.
The Spaniard has been a consistent points scorer for Alpine this year, with eight consecutive top-10 results heading into the summer break as it battles McLaren for fourth in the constructors' standings.
But is it a good move for Alonso? This very much depends on Aston Martin's ability to live up to its potential, and how quickly it can reach that potential given the project is still in its relative infancy.
As for Alpine, whilst it is losing an undoubted talent in Alonso, it now gets to promote its highly-rated reserve Piastri who has been waiting in the wings for a chance since winning last year's F2 title.
So on the surface, the deal is a strange one in that it appears to work best for the two teams involved and least of all for the driver concerned.
Alonso has arguably only won two world titles because of choosing to switch teams at the wrong moment. Only time will be able to judge this latest switch.
Alonso still a force to be reckoned with
Ewan Gale - F1 writer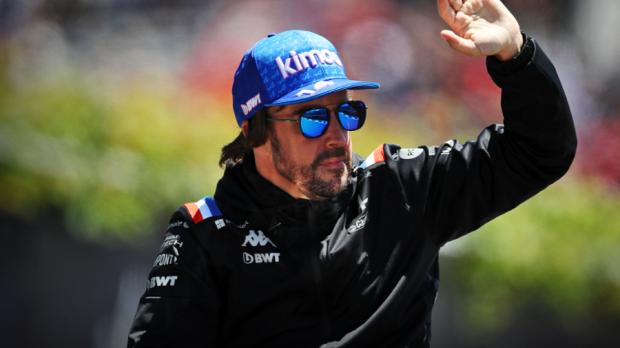 'El Plan' has taken a surprising turn and one that may prove to be fruitful for Alonso, especially given he has been placed on a multi-year contract at the ripe old age of 41.
Aston Martin has the most potential of any team on the grid given it has a state-of-the-art factory nearing completion and with it an influx of highly-capable staff to oversee that elevation.
But for this exact reason, Aston Martin's willingness to take on the Spaniard surprised me.
With the longevity of the project, one may have assumed a younger driver would take the helm, with the team built around him, à la Charles Leclerc at Ferrari, Max Verstappen at Red Bull or Lewis Hamilton at Mercedes.
Mick Schumacher would have been an intriguing choice with his confidence building and his links to the outgoing Vettel, whilst Alex Albon has proven his worth at Williams so far on his return to the sport, and with his Red Bull experience to lean on.
The question will be whether Aston Martin can become a winner whilst Alonso is still in the sport. Let's hope so as the two-time champion is still a worthy competitor.