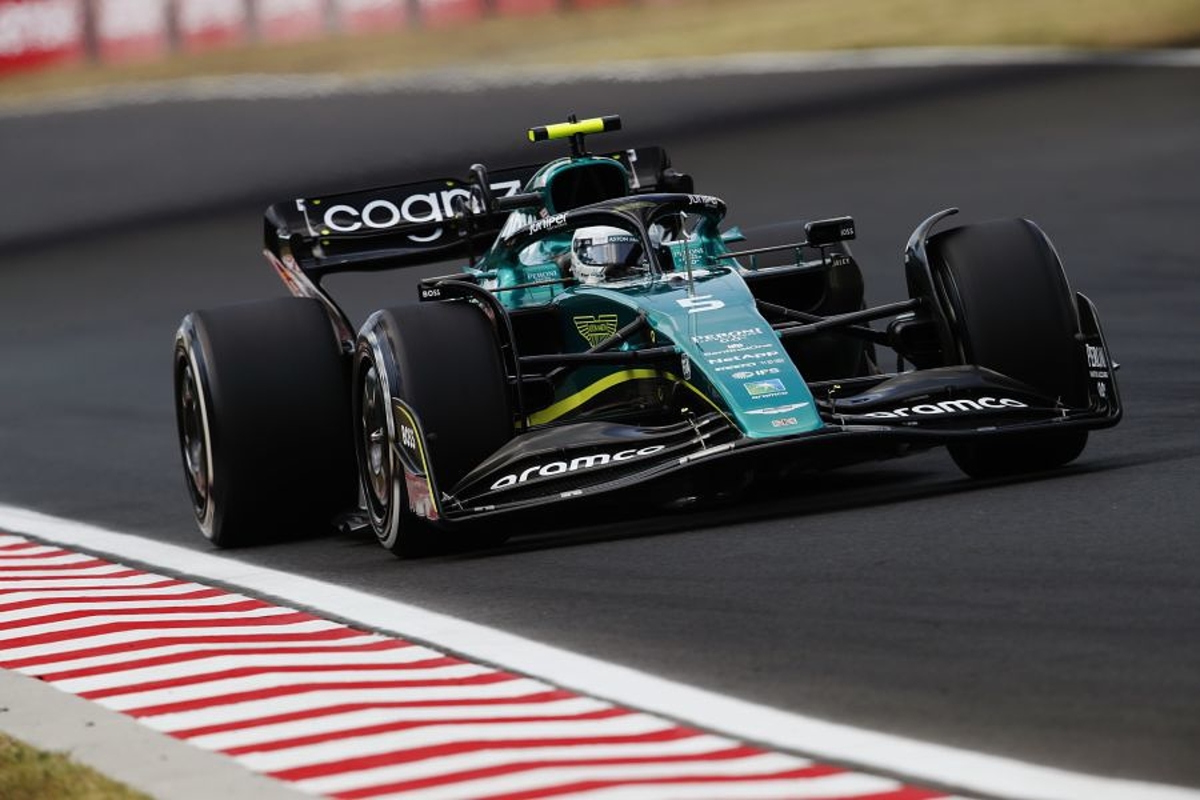 Vettel downplays effect of controversial Aston Martin rear wing
Vettel downplays effect of controversial Aston Martin rear wing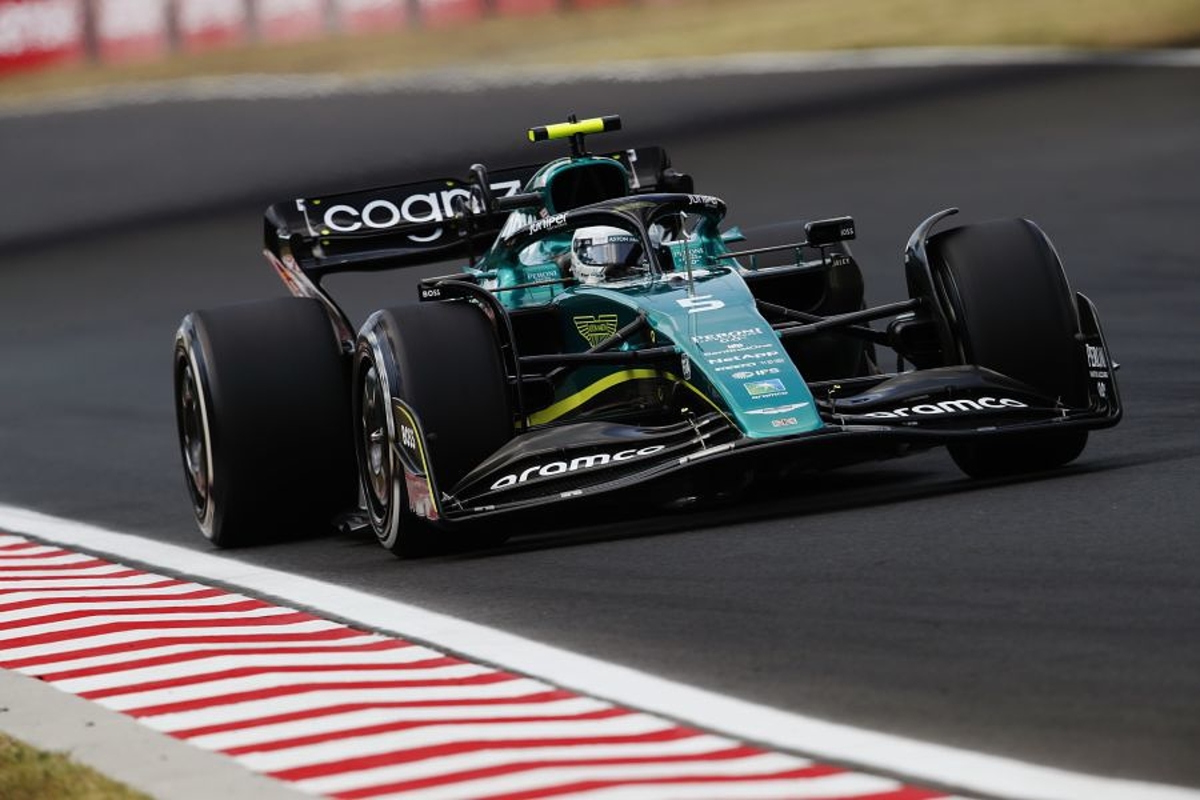 Sebastian Vettel has downplayed the significance of Aston Martin's controversial rear wing design introduced at the Hungarian Grand Prix.
The Silverstone-based outfit has designed a component that replicates a wing from years gone by, resembling an armchair shape as the endplate extends upwards before rolling over and back into itself.
The design conforms to the technical regulations and the team involved the FIA throughout the creation of the rear wing, though certain corners of the paddock believe that whilst regulatory sound, it goes against the spirit of the written rules.
After finishing seventh in second practice, Vettel - who announced he would be retiring at the end of the season on Thursday [July 28] - said: "Well I think overall it was a good day for us, we didn't have any problems.
"We were able to get a good feel for the car here and there, some stuff to do. This is a track where you try to put all the downforce on the car that you can.
"There is a new rear wing, not a secret. It is not a massive step in performance, I think it is doing what it was supposed to but also, you don't see a big jump for us.
"I think we were probably a bit more aggressive than maybe other Fridays.
"It is good to see the team is trying think of things and solutions but you always wish it would have more of an impact."
Asked if there was a concern within the team of a protest from rivals, Vettel replied: "No."
How does Aston Martin's new rear wing work?
The new rear wing design is targeted at retaining airflow local to the wing and thus creating downforce.
The FIA mandates in the new regulations for this season that curvature must be integrated into the endplate, producing the low-sided shapes we have seen up to this point.
These designs create clean outwash, in theory disturbing the air around the component a lot less and creating a cleaner airflow for following cars.
With the rollover effect created by the new design, Aston Martin conforms with this curvature regulation whilst being able to create a set endplate, similar to the last regulation set, that will allow downforce to be generated downforce across the rear wing.
This will also have an adverse effect on the airflow for cars behind the AMR22, although the wing is unlikely to be deployed other than at high-downforce tracks, such is the effect on drag.
Time will tell whether rivals simply replicate the design for future use or protest the new part.