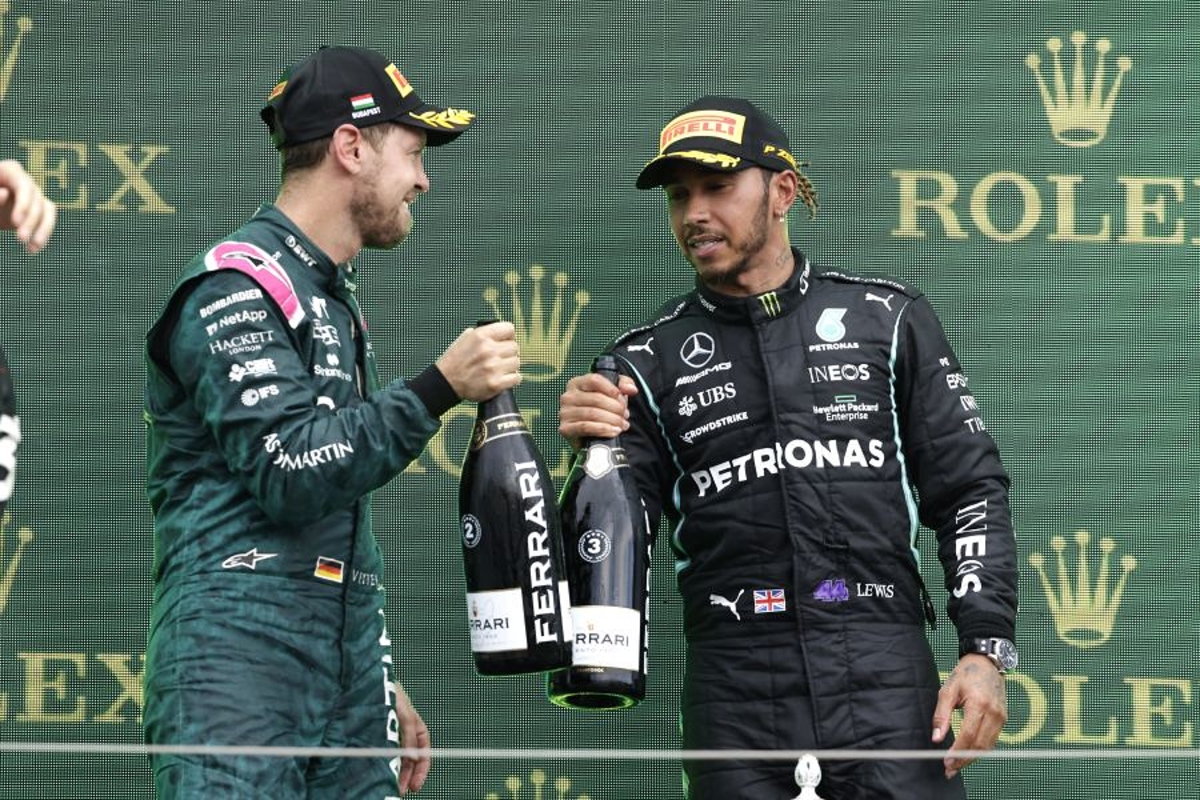 Hamilton loneliness eased by 'powerful ally' Vettel
Hamilton loneliness eased by 'powerful ally' Vettel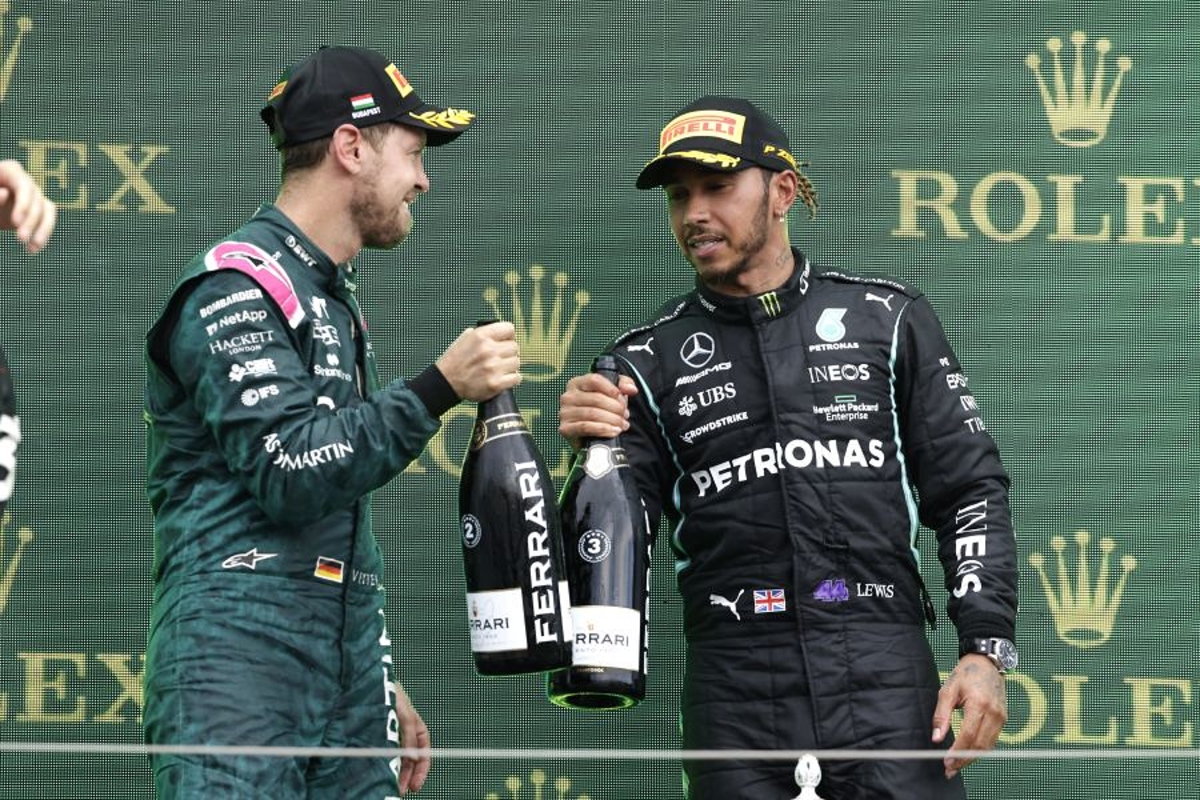 Lewis Hamilton has revealed his sadness at losing 'powerful ally' Sebastian Vettel from the F1 grid at the end of the season after experiencing periods of loneliness.
The Aston Martin driver announced he would retire after 16 seasons in the sport in an Instagram post - his first on social media - ahead of this weekend's Hungarian Grand Prix.
Hamilton and Vettel regularly clashed on-track during their championship tussles throughout the 2010s but off-track, the duo have forged a friendship as they push for greater awareness for issues outside of the sport.
Discussing the four-time champion's retirement, Hamilton said: "I kind of knew that it was coming as there had been hints but obviously, the realisation of it is another thing.
"Naturally, my first feeling is that it is sad to see that he is stopping.
"I've not had a lot of time to think of the journey that we have gone through together.
"But when I talk about the journey that I have felt, that I have experienced in this sport, [I] have often felt it has been relatively lonely.
"I would say he is one of the few people that has made it not feel lonely. He has stood by me through a lot of things."
Vettel 2007 incident shaped future
Vettel has been outspoken in recent years on topics including human rights and environmental issues, but within F1 the German has taken on greater responsibility, including via his role as a Grand Prix Drivers' Association director.
In particular, Hamilton recounted an incident early in Vettel's career where the former Toro Rosso, Red Bull and Ferrari driver took a stand.
"I remember 2007 in the press conference in Magny Cours and him being very outspoken in the drivers' briefing and I knew then that he was going to be a powerful figure in the sport," recalled Hamilton.
"But then seeing his success and seeing that he puts others before himself, he has been so brave in speaking out and standing up for what he believes in.
"We talk about legends in our sport - I don't really like that name or that title to be honest - but I think he is one of the greatest people that we have seen in this sport and we need more like him.
"I'm sad because I will lose an ally in the activism side on the grid, but I know outside he will be doing great things.
"We will always remain friends and I hope that there will be other things that we get to do outside."
Additional reporting by Ian Parkes