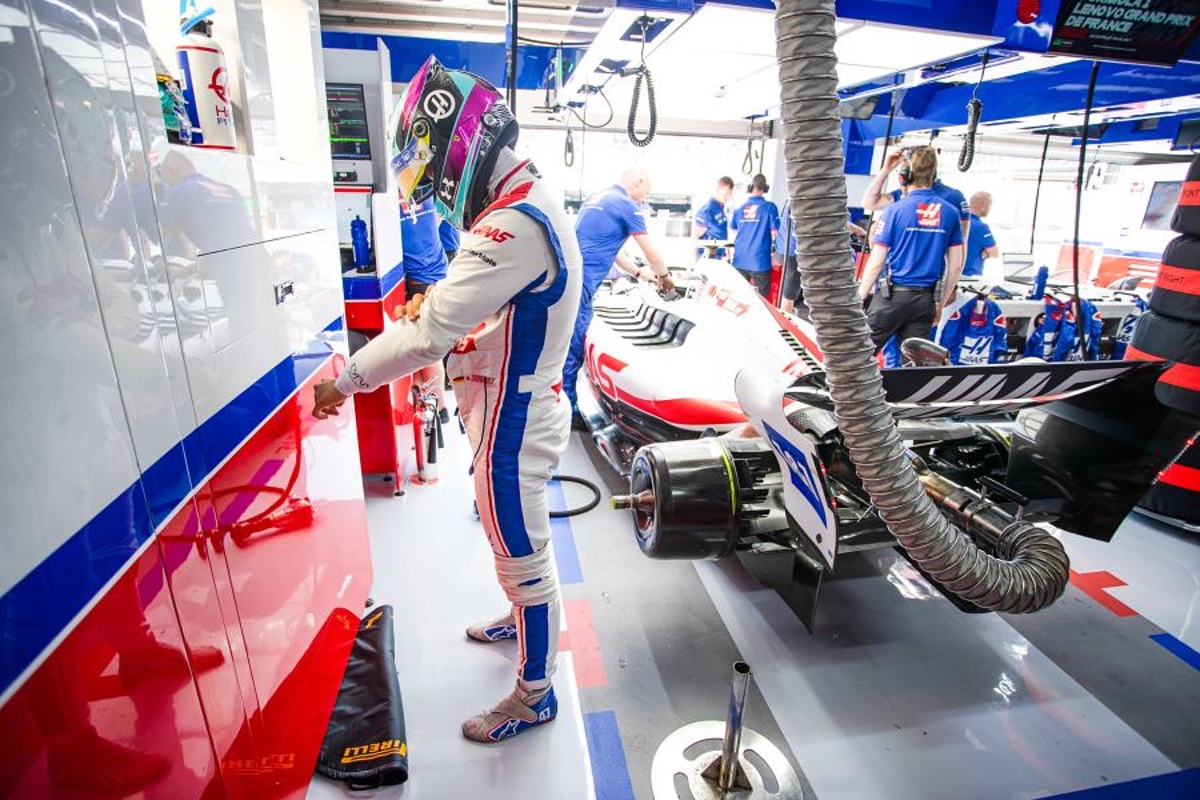 Schumacher to discuss track limits frustration with FIA
Schumacher to discuss track limits frustration with FIA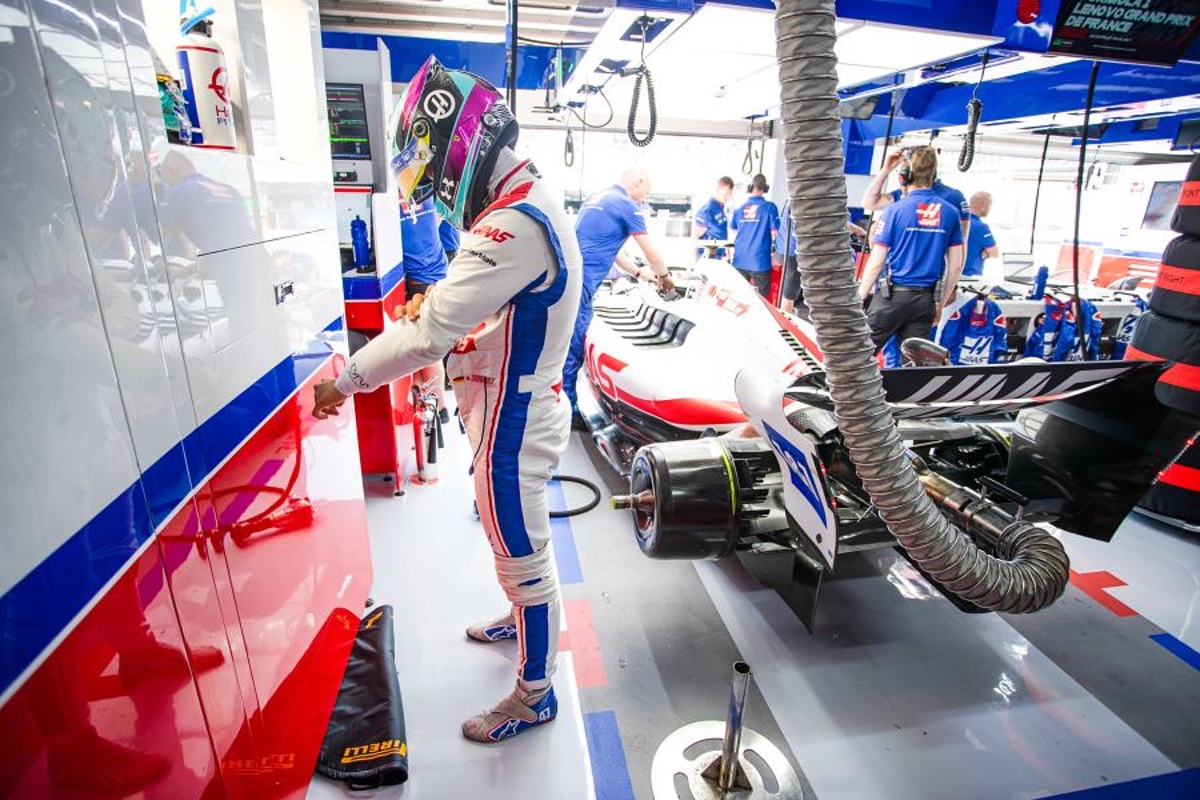 Mick Schumacher has confirmed that he will seek talks with the FIA over the lap time deletion that saw him eliminated in Q1 at the French Grand Prix.
The Haas driver had jumped to 10th at the end of the first qualifying session at Paul Ricard only to have his time removed from the standings, pushing Schumacher down to 19th.
Schumacher had taken liberties at the apex of turn three, sneaking over the white line on the inside kerb and costing himself a spot in the next round of qualifying.
But the German disputed the call and his pit wall was in contact with race control during the mid-session interval in order to plead a case of innocence.
The lobbying was to no avail as Schumacher had to settle for 17th on the grid - profiting from penalties to team-mate Kevin Magnussen and Ferrari's Carlos Sainz.
Questioning the role of the apex bollard if not to dictate track limits, Schumacher said: "It was unfortunate because I think we had the pace to go to Q3.
"It is something to discuss with the stewards and the race director to really understand if there is a bollard, why that isn't track limits and why it must be something that is millimetres at the end.
"But if they take that decision, right now there is no reason to go and discuss about it because they won't change their minds anyway.
"It is a bit frustrating but on the other hand we won't dwell on it but we will focus on tomorrow now, try to make our way through the field and try to score some points."
Schumacher reveals tyre concern
Paul Ricard has been baked in sunshine all week as Europe continues to battle a heatwave - air temperatures up in the mid-30 degree Celsius range during qualifying.
On the difficulty of managing tyre degradation in the race, Schumacher explained: "I think it is going to be quite tough keeping the tyres in the window.
"The C4 [soft] is quite a vulnerable tyre, the C3 [medium] and C2 [hard] are more resilient in that case so we should be able to push a bit harder.
"Once we get into the battle, that will tear the tyres apart so it will play into strategy choices."
Additional reporting by Ian Parkes