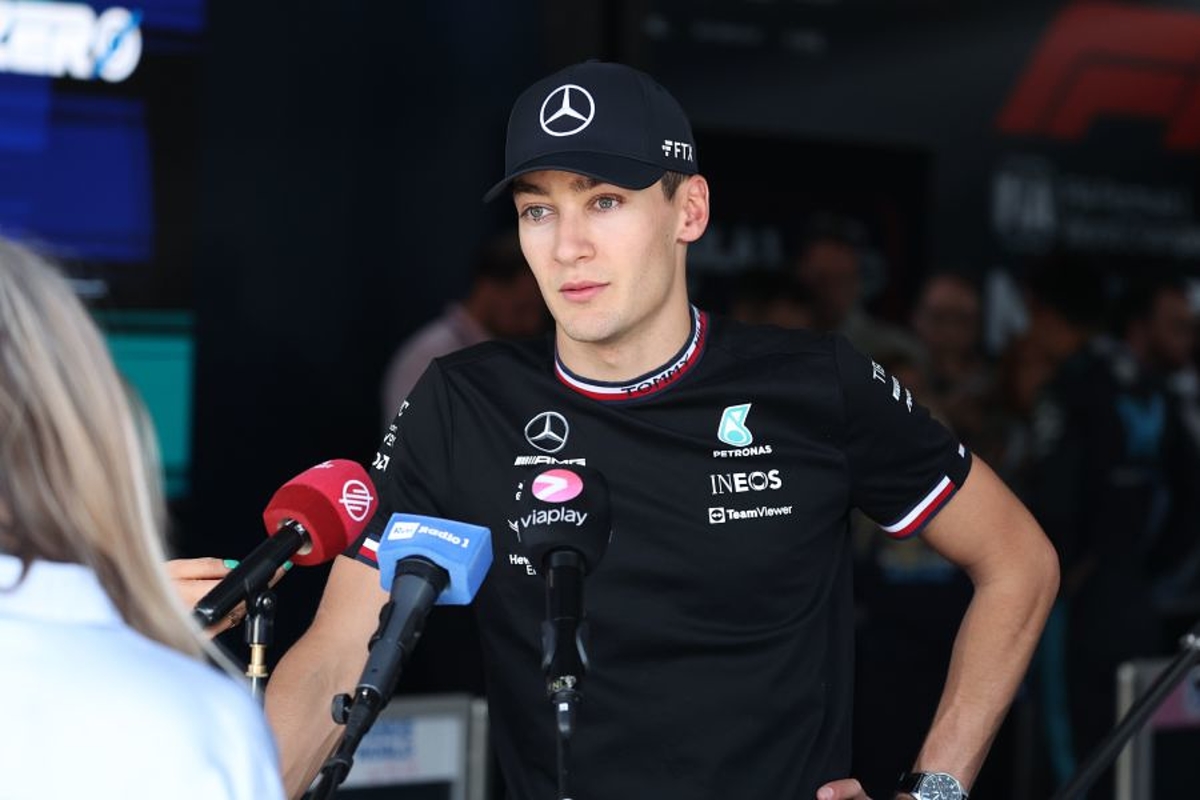 Russell suggests football approach to F1 refereeing
Russell suggests football approach to F1 refereeing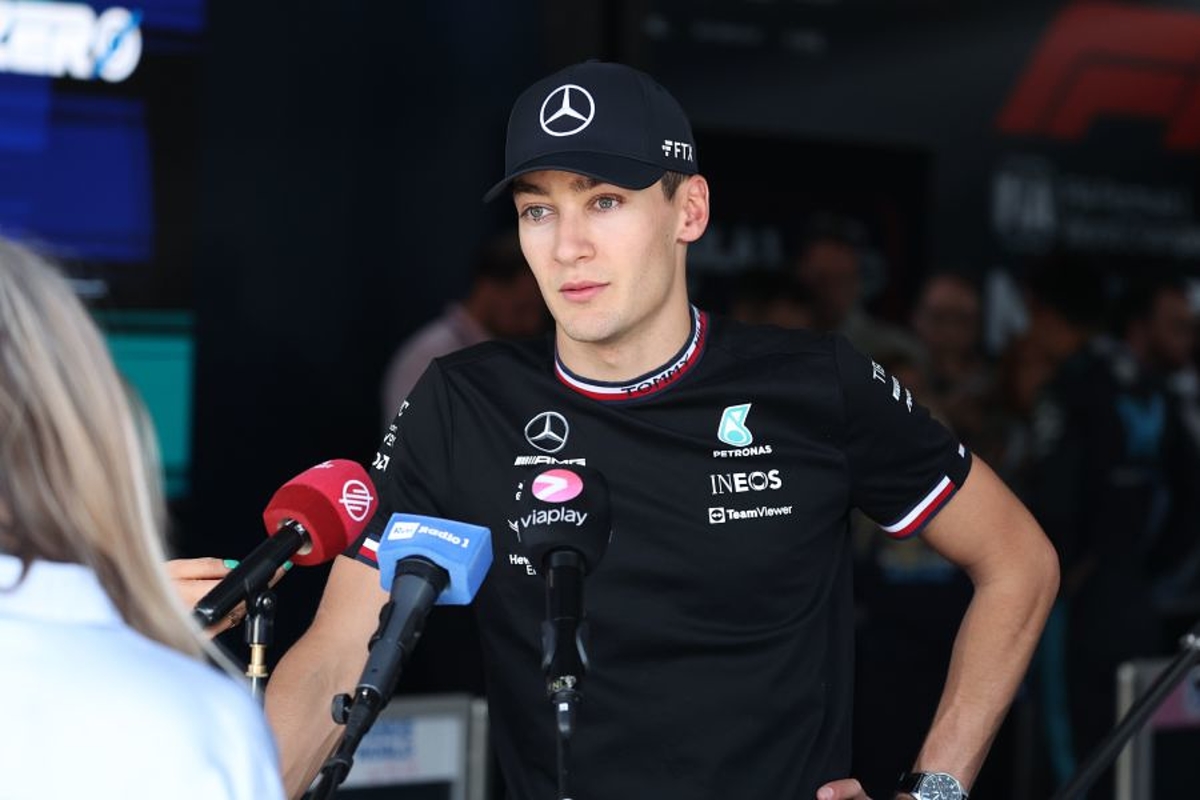 George Russell has called for changes to the way the sport's rules are policed after revealing a regulations rift between F1 drivers and its race directors.
Russell was penalised for colliding with Sergio Perez at the last race in Austria and while he conceded he was legally in the wrong, he feels such incidents should be treated with a more individual approach, as in football.
"The feeling is they [the stewards] are doing a good job of sticking to the letter of the law, but sometimes things need to evolve," said Mercedes driver Russell. "I do think we need a bit more open-mindedness between all of us.
"We need to work together on this and we need to evolve that set of regulations, the sporting regulations, and we need to work together to do that. Just because there's a regulation doesn't mean it's the right regulation.
"My incident with Checo last week, to the letter of the law I was in the wrong and I deserved the penalty, but I knew that as soon as he turned in from the outside he was ahead of me, and I knew I was just going to understeer under into him.
"Racing is a very dynamic sport, and you just need to...I don't want to say look at it case-by-case, but it's not quite as simple as saying 'This is what it says in the regulations and this is what we are going to stick to' when it's a battle.
"In football, you can't say if a player tackles in this manner he is going to get a yellow card because every tackle is different. They try to have a guideline, but not a black-and-white 'You can tackle like this' or 'You can't tackle like that.'
"Potentially that is what we need to be taking forward in the racing approach. It's very difficult, but I am sure over time we will get to a more united front."
Russell – France in danger of circuit limits 'difficulties'
Former race director Michael Masi, who caused controversy in the final race title decider last year, has been replaced with a rotational system of Niels Wittich and Eduardo Freitas this season but both have come under fire for the decisions they have made.
Particular ocus has been placed on the exceeding of track limits and, reflecting on the numerous breaches seen at the race in Austria, Russell believes the same will be the case this weekend.
"You can't have drivers just running wild and do what they want, but when you go to Austria and those kerbs are as flat as a pancake and you have to judge a white line when the car is rolled and loaded, you can't feel a white line," said the Briton.
"It's going to be another difficult race weekend. As long as we are all on the same page there is no issue, but I think we are just working collectively at the moment to try to get us to that one page as we are not there at the moment."
Russell believes the fix will only come when the drivers and FIA come together with a united front and evaluate the current regulations to better reflect the dramatic car design changes brought in this year.
He added: "It's a very difficult job that the race director has and ultimately the job is to police the rules. Are the rules and regulations correct for this current spec of cars?
"Ultimately everything has to evolve and for me, you have to go to the root cause of the problems and the root cause is the circuits."
Additional reporting by Ian Parkes