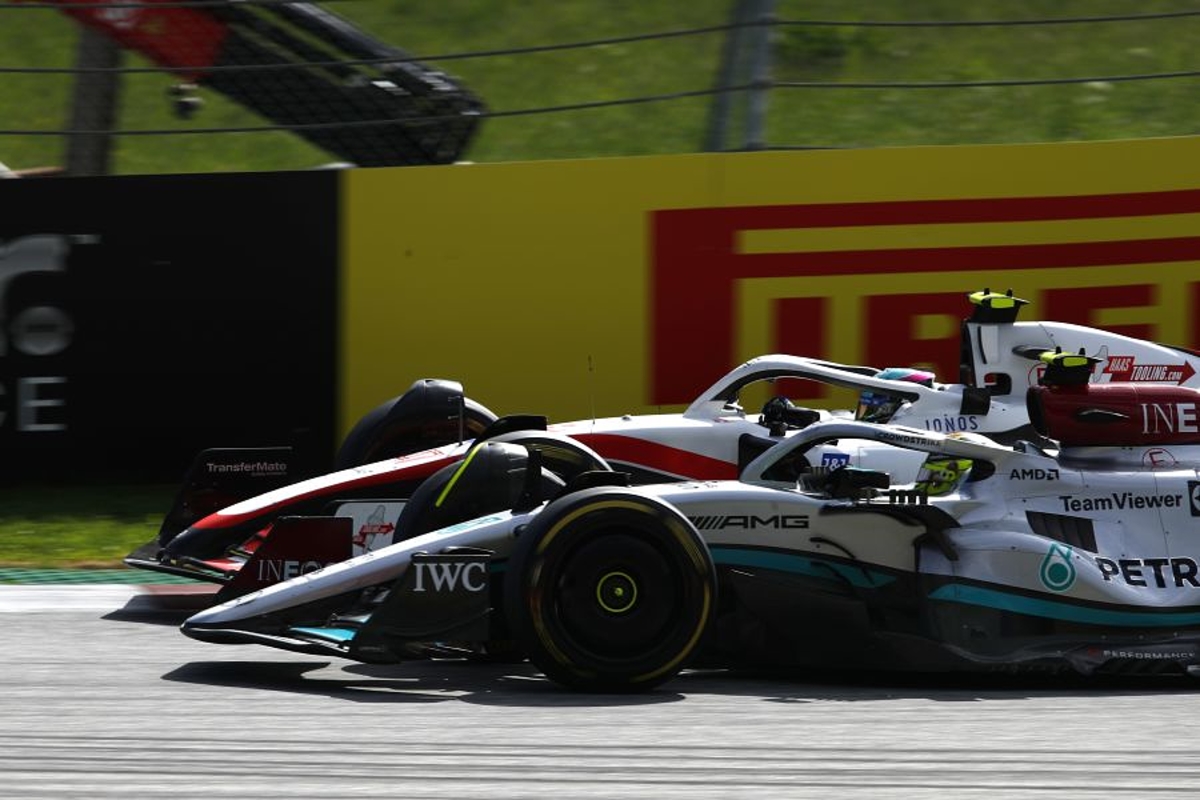 Schumacher details key lesson from Hamilton battle
Schumacher details key lesson from Hamilton battle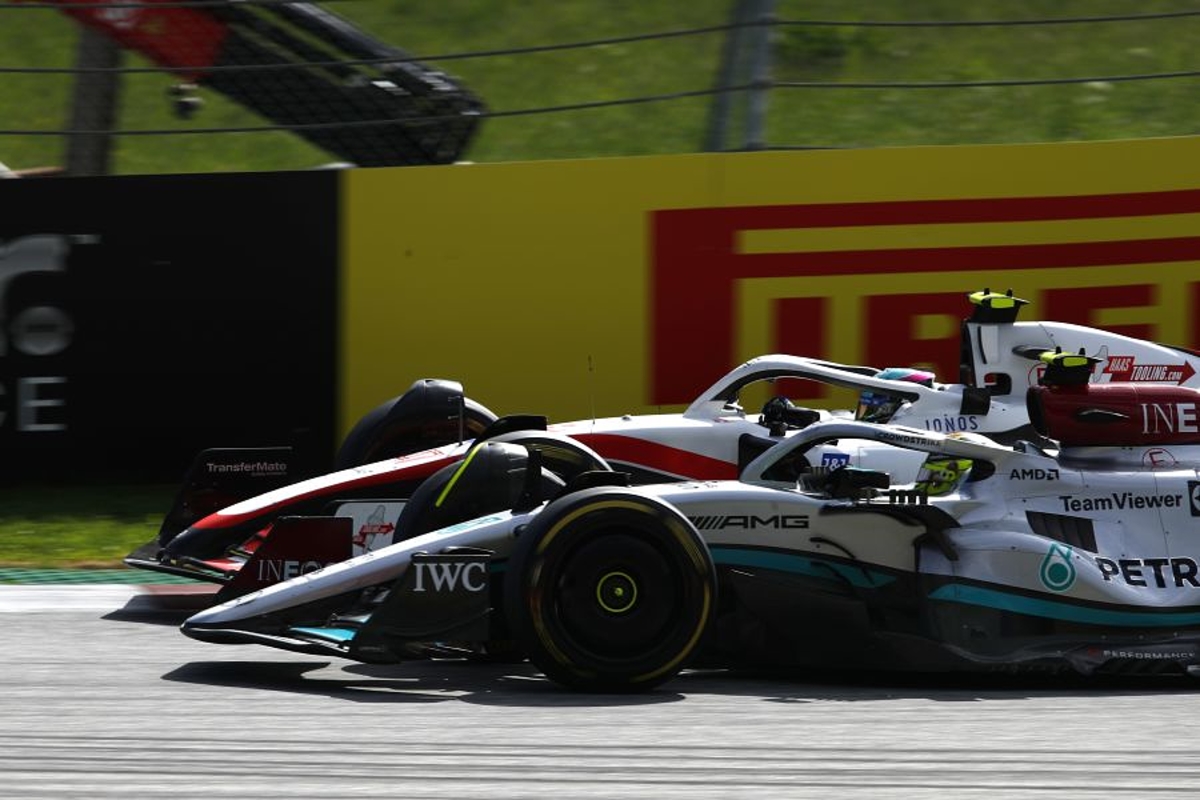 Mick Schumacher has learned that "everyone is human" after battling with seven-time F1 champion Lewis Hamilton across the Austrian Grand Prix weekend.
The Haas driver fought hard with seven-time champion Hamilton in Saturday's sprint before eventually losing out in the closing stages of the 100-kilometre event.
Schumacher duelled with the Mercedes again in the early stages of Sunday's race, overtaking Hamilton as the W13 slid wide and caught a snap of oversteer at turn one on lap four.
Reflecting on his experiences, Schumacher explained: "The main thing I've learned is that everyone is human, everybody makes mistakes, and everybody is under pressure.
"Sometimes it gets to a point where they do make mistakes, so that's important for me to know that, and to not be afraid of fighting with anybody out there."
Schumacher believes rivals struggling with upgrades
Haas is still to introduce an upgrade package to the VF-22 and has instead focused on the set-up of its existing specification.
It took Schumacher 30 races to break his points duck in F1 before securing back-to-back top-10s at the last two events.
Asked why things have seemed to finally click, the German replied: "I don't know. It's always hard to say.
"We know what we need for our car to go quick, we had a strong car at the beginning of the year.
"Obviously, some people brought updates. We've made our way with set-up but then came back to a very good set-up, and now maybe other people are struggling with their package.
"All that concludes the result we see."