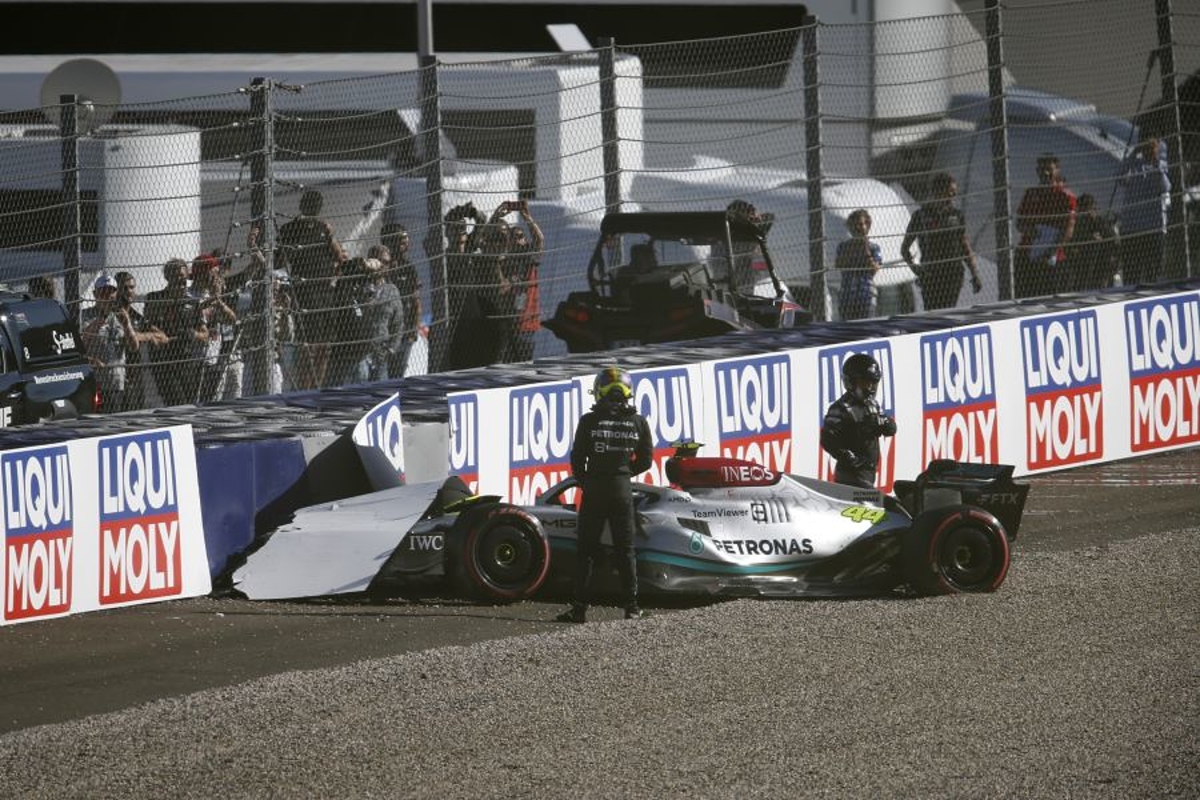 Mercedes reveal sprint crash could have ended Austrian GP weekend
Mercedes reveal sprint crash could have ended Austrian GP weekend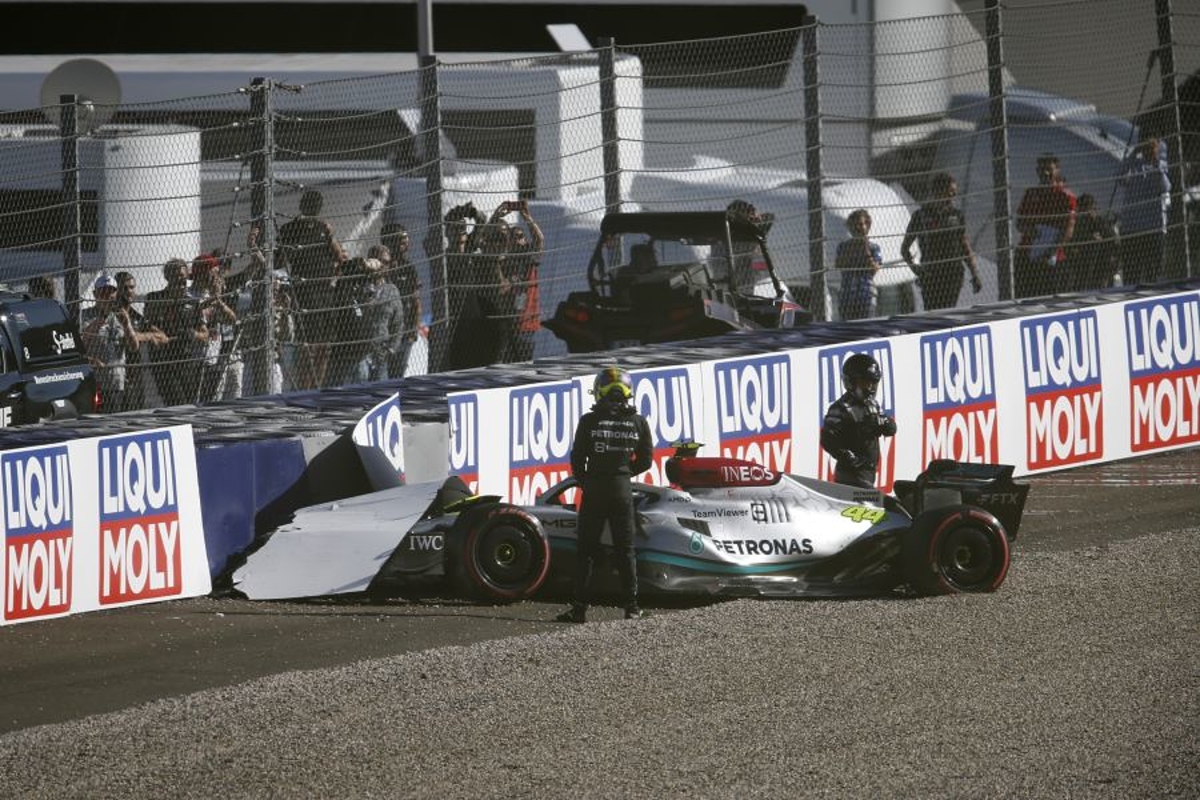 Mercedes technical director Mike Elliott has revealed a crash for either Lewis Hamilton or George Russell during the Austrian Grand Prix sprint could have signalled an end to their weekend.
Both drivers hit the barriers heavily during Friday's qualifying, Russell after Hamilton, to leave the Silver Arrows' garage looking like someone had dropped a Lego car on the floor, according to team principal Toto Wolff.
The team fought back to secure third and fourth at the end of the weekend but asked how much the crashes in qualifying compromised its efforts, Elliott said: "When you crash two cars it's always going to make for a very difficult weekend from then onwards.
"We've done quite a lot of damage to the cars so, we've broken both floors, we've broken both rear wings, we damaged quite a lot of suspension, on Lewis's car we also damaged the front wing and done some cosmetic damage to the chassis.
"So, damage that we can repair but not repair over a weekend.
"That meant completely rebuilding Lewis's car from scratch and it meant also trying to build one floor out of two.
"We had one complete spare we could fit and we had to get the best out of the two crashed floors to build another and it also meant we were compromised on George's rear wing because we only had one complete spare rear wing.
"We chose to fit [that] to Lewis's car because he was going to have to come through the field which meant that George had to fit a rear wing which was probably not the ideal level of downforce, it was a bit too much downforce for that circuit. "
Mercedes detail compromise of crash damage
The repair job on each car wasn't completed until midway through second practice on Saturday morning, adding to the complications for Mercedes.
Detailing the impacts, Elliott explained: "Having rebuilt the cars we also had to dial in the setup again.
"You've got very limited time in FP2 to do that and that was always going to be another compromise.
"Then finally having damaged two cars as badly as we did on Friday the drivers are now in a position where if we damage them in the sprint race we may well be in a position where we couldn't race on Sunday.
"So, all of that has to be factored in and all of that sort of compromises your weekend."