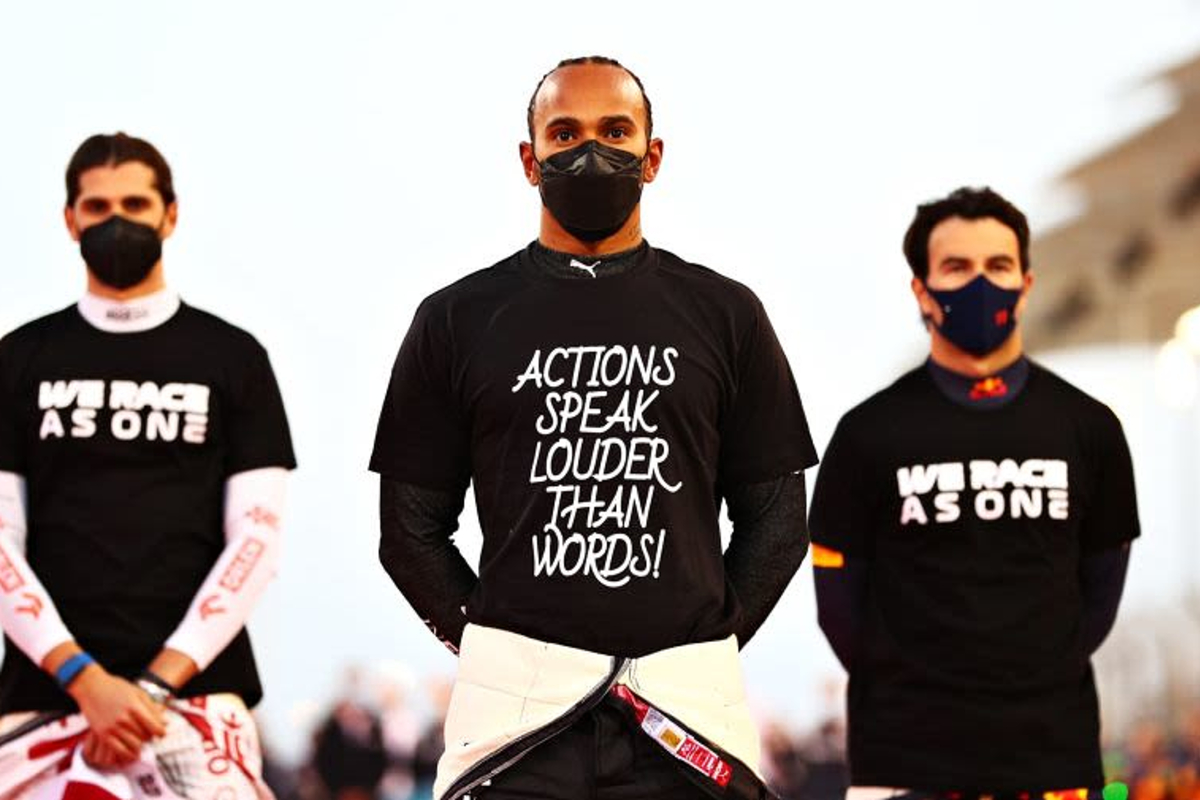 Hamilton wants action as F1's WeRaceAsOne campaign "just words"
Hamilton wants action as F1's WeRaceAsOne campaign "just words"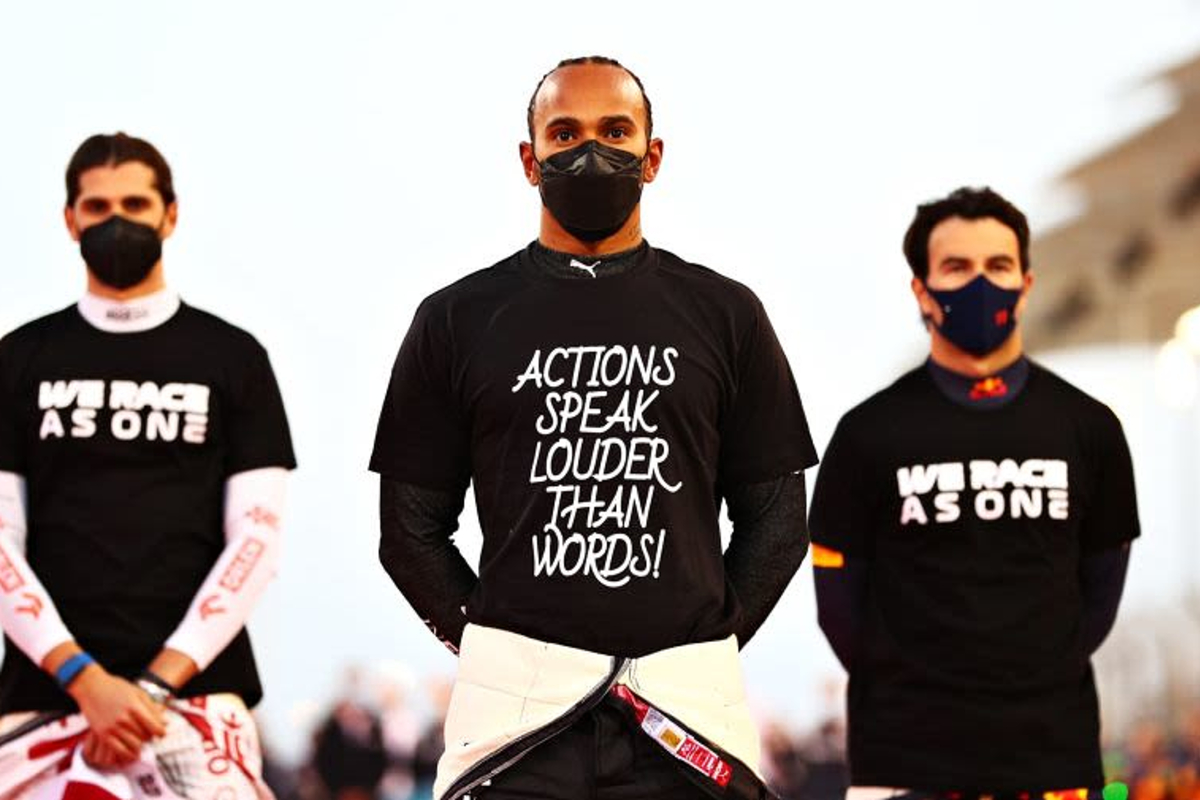 Lewis Hamilton has questioned the effectiveness of F1's WeRaceAsOne initiative, describing the messaging as "just words".
The sport introduced the campaign in 2020 after Hamilton led calls for a more diverse and inclusive paddock, with the WRAO moment before the race lasting throughout 2020 and 2021 for drivers to show support for causes of their choice.
The Austrian Grand Prix weekend was marred by abusive behaviour from sections of the crowd at the Red Bull Ring, with a minority of Max Verstappen fans subjecting a female Hamilton fan to abhorrent sexual harassment on sprint Saturday.
Mercedes provided solace for the fan on Sunday after learning about the ordeal. Sadly, it was not the only reported case of abuse.
Asked what could be done by F1 to tackle it, Hamilton replied: "I've not given a huge amount of thought in terms of coming up with solutions for what the sport should do.
"It goes back to some of the messaging that we talked about in terms of the stuff that we also need to do here within the sport, which commits more to diversity and inclusion within our industry.
"Because that then reflects the direction we're going and it also often does reflect what our fan base looks like. It's time for action."
WRAO didn't do anything - Hamilton
Hamilton has been a leading advocate for diversity within F1 and through the Hamilton Commission and his partnership with Mercedes on the Ignite project has started to enact positive change.
But referring to the WRAO campaign, Hamilton - who finished third in Austria - said: "WeRaceAsOne was all good and well, but it was just words.
"It didn't actually do anything. There was no funding toward anything, and there was no programme to actually create change and spark that conversation.
"So, we definitely need to utilise our platforms, as I just mentioned, but we really have to step up and actually really start actioning some of the things we're saying.
"Just saying it's not enough, it's unacceptable. It's not enough."