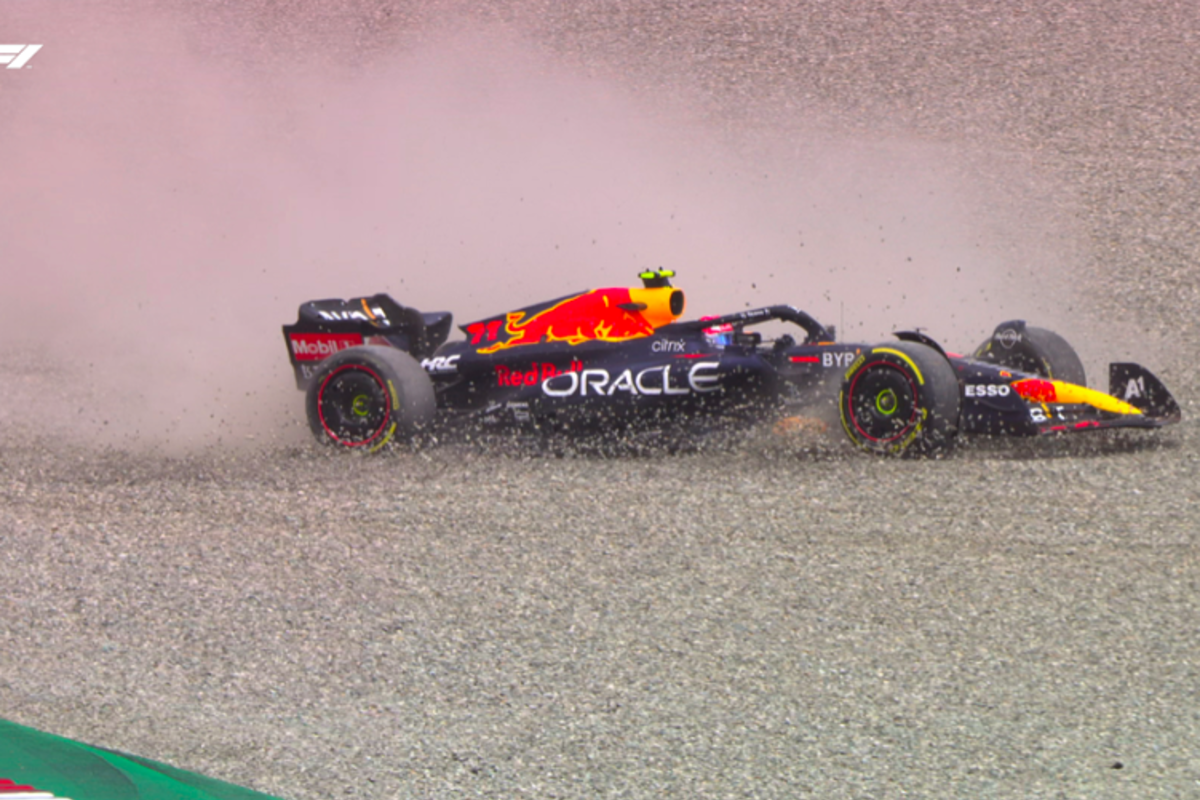 Russell could have avoided Perez wipe-out - Horner
Russell could have avoided Perez wipe-out - Horner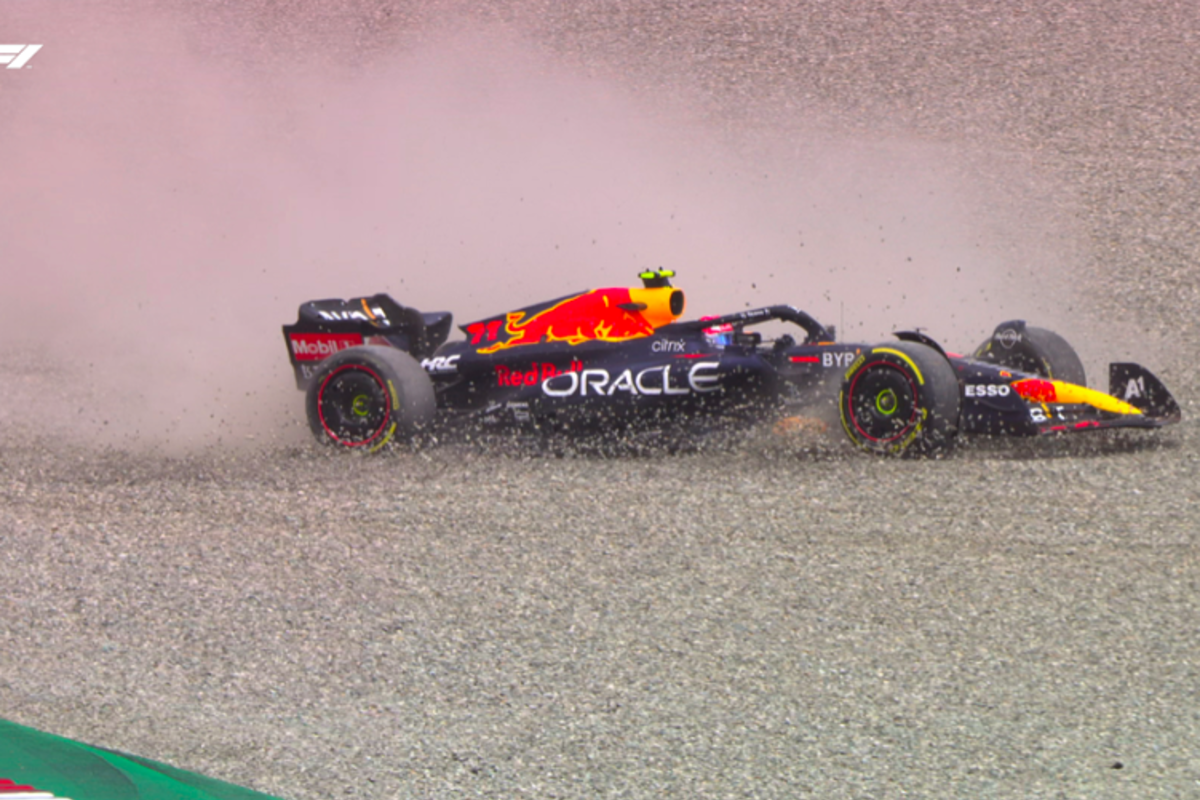 Red Bull boss Christian Horner believes George Russell could have avoided the first-lap collision with Sergio Perez that eventually caused the Mexican driver to retire from the Austrian Grand Prix.
Perez tried to go around the outside of Mercedes driver Russell at turn four at the Red Bull Ring but the pair collided, punching a large hole in the sidepod of Perez's car and pitching him into a spin.
The move, for which Russell was given a five-second penalty, mimicked a similar incident suffered by former Red Bull driver Alex Albon in the past.
Horner said: "I don't think Mercedes like our cars going around the outside at turn four.
"It was a shame because Checo, you could see he was ahead there. It's almost a mirror image with Alex from a couple of years ago.
"There was so much damage there was no chance for him to score any points, so better to save the mileage.
"It's a tricky corner. We've seen so many incidents on the outside. It's just a shame he wasn't given more space, but it's one of those things. We'll bounce back in France."
Important points for Verstappen – Horner
It was a tough day all round for Red Bull on the team's home track as Verstappen worked on damage limitation after being out-paced by title rival Charles Leclerc despite a late-race scare for the Ferrari driver who encountered throttle issues.
Horner added: "Very important points. Ferrari, congratulations to them, they had a quicker car through the majority of the race.
"Max was coming back at the end there but our tyre deg was higher halfway through the first stint.
"It was hard to combat that. Ferrari just seemed lighter on the tyres and obviously they had a pace advantage and that gives you more strategic options.
"Our pace at the end of the race, we still got fastest lap, but we didn't have the range that we had yesterday and that's something we need to understand. Over the two races [sprint and grand prix], we've only given away five points so it's not too bad. "
Verstappen now has a 38-point lead over Leclerc, with Red Bull 56 points ahead in the constructors' championship but Horner is not being complacent with the season now at the halfway stage.
"The championships look healthy but Ferrari are quick so we've got to keep pushing," he added.
"We can't afford to back off. They had a quick car. Max fought his hardest, we were coming back at the end but just not quite enough."