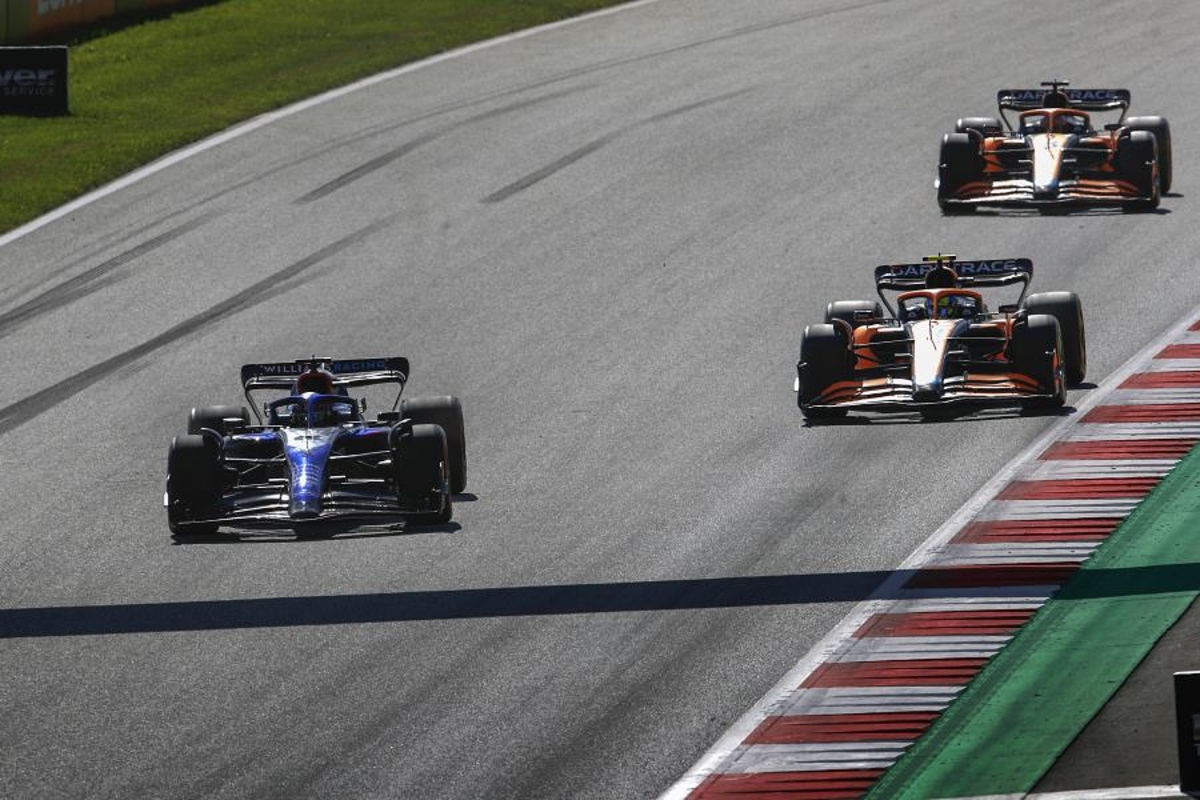 Albon calls for FIA "forgiveness and understanding"
Albon calls for FIA "forgiveness and understanding"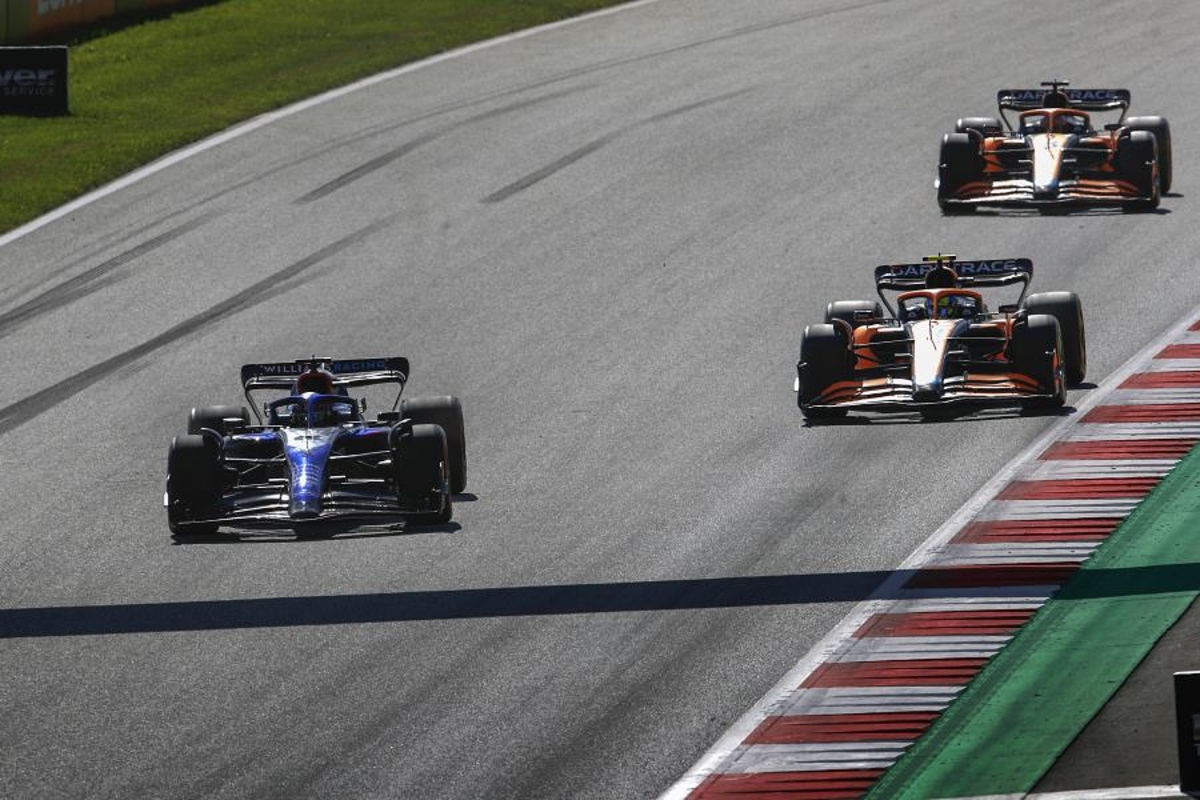 Alex Albon has called for the FIA to develop "forgiveness and understanding" after being handed a five-second penalty for forcing Lando Norris off track during the Austrian Grand Prix sprint.
The Williams driver was defending the inside of turn three when Norris went around the outside, running out of room and taking a trip across the elongated sausage kerb alongside the corner exit.
Albon's penalty has dropped him to 16th on the grid for the Sunday's grand prix.
"For me, I was in front going on the brakes, [and] I braked where I could," explained Albon.
"Unfortunately, we are quite sensitive on the aero, especially on the front and when a car goes around the outside, that is it.
"I would have easily made the corner if I was in front but because of how much later he braked, I caught the dirty air almost in the middle of the overtake. We were struggling out there, we didn't have much grip.
"[I] Understeered, obviously, wide but there was no attempt to push him wide, it was just the limitation of what we have.
"It is hard for us to battle other cars, that is the simple fact of it.
"Obviously, I am going to say it is not a penalty because I am not that kind of driver, I am not trying to force anyone off."
Driver pressure forces FIA hand
The penalty is seemingly a harsh ruling from the FIA given the leniency shown to Red Bull duo Max Verstappen and Sergio Perez during the British Grand Prix last weekend.
But explaining how driver pressure may have forced the stewards' hands, Albon said: "I am not surprised because we complain about it and then they go extra hard at the next race with most things.
"Lando didn't lose much, he overtook me the lap after so I think there needs to be a bit of forgiveness and understanding. We are not all driving the same car.
"It is what it is. I feel we have been hard done by, we have lost three or four places for the main race and I don't think it was deserved."
Additional reporting by Ian Parkes