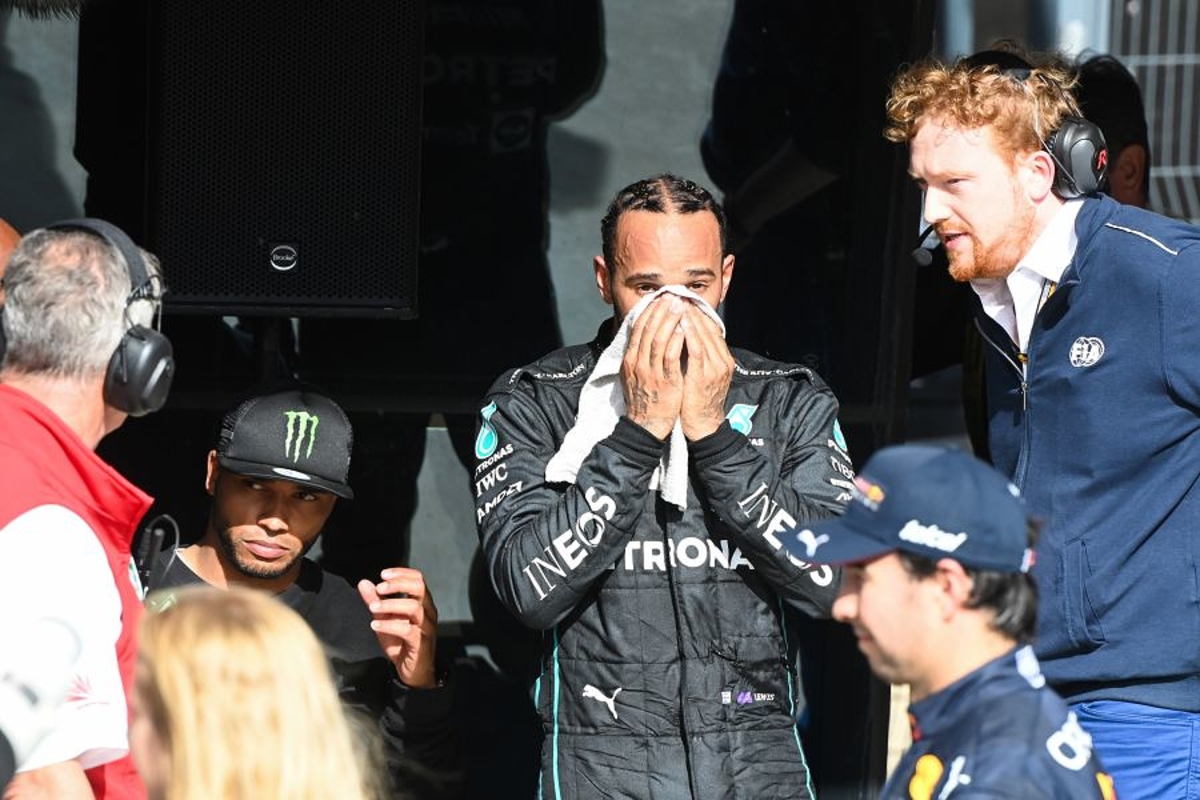 Mercedes insist no regrets over Hamilton British GP strategy
Mercedes insist no regrets over Hamilton British GP strategy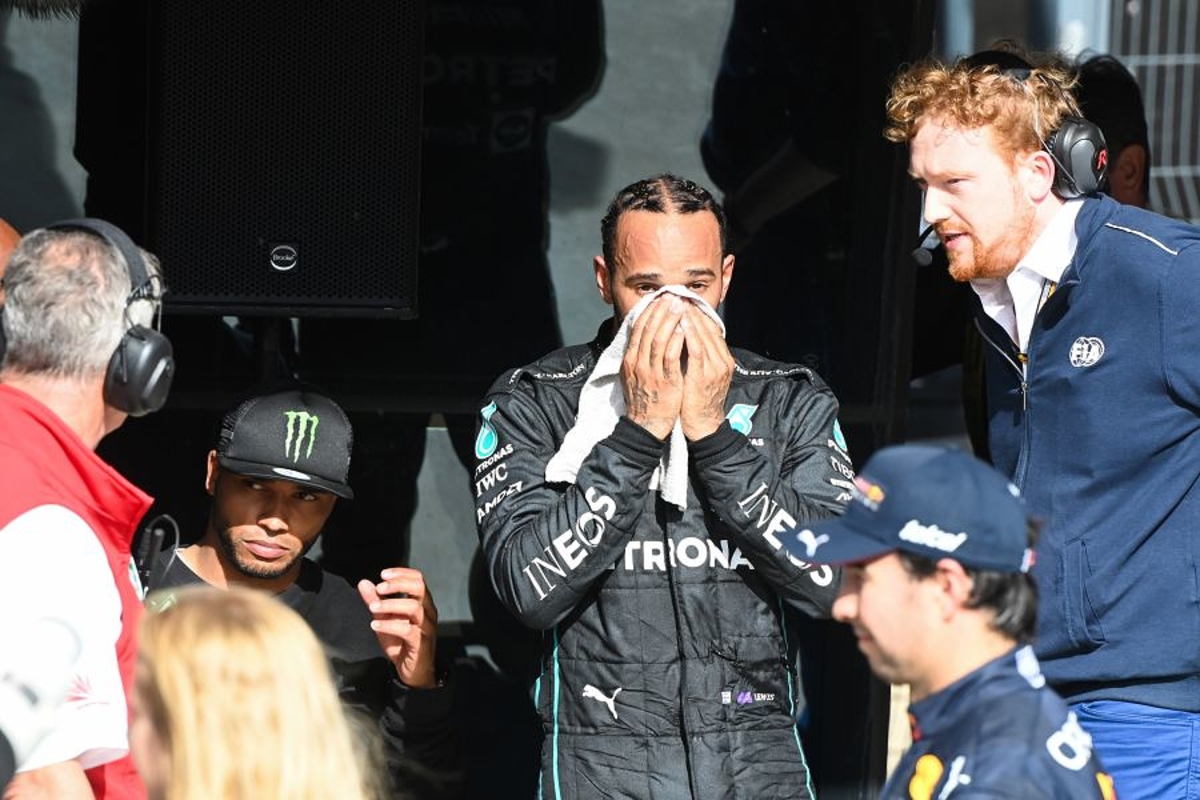 Mercedes trackside engineering director Andrew Shovlin has insisted the team has no regret over the decision to fit a set of soft tyres to Lewis Hamilton's car during the late-race safety car at the British Grand Prix.
The seven-time champion had shown blistering pace on the medium tyres in the opening stint of the race to close in on the Ferraris of Charles Leclerc and Carlos Sainz, before stretching the tyres to create a nine-lap strategy offset to the Monégasque.
But his charge on the hard tyres was cut short by Esteban Ocon's retirement on lap 39 that triggered a safety car - the neutralisation ending with 10 laps remaining.
Hamilton made use of a free stop to follow Sainz into the pits and fit a set of soft tyres, a decision the British driver questioned at pit exit.
When green flag racing resumed, Hamilton was instantly put under pressure from Sergio Perez's Red Bull behind, losing the opportunity to fight for the win.
Asked if, in hindsight, the switch to softs was a mistake, Shovlin replied: "No, we would always still go for the Soft tyre and there are two reasons for that.
"The soft tyre is quicker until about lap 10 so over the short race that we effectively had after the restart, you are always going to be better on the soft.
"The other issue was that Lewis was struggling a bit on the warm-up and had he been on the medium tyre, that would have been just a bit more difficult.
"So the soft was definitely the right choice at that point".
Mercedes toght-lipped on Hamilton win chance
With Hamilton's elongated first-stint, the W13's pace coupled with the tyre offset to both Ferraris had set up a grandstand finish of its own, before the chaotic sprint was created by the safety car.
On whether Hamilton would have been able to win his home race without the safety car intervention, Shovlin explained: "Looking at his pace, looking at the gap to Carlos, we are pretty confident he would have been able to catch him and pass on track.
"The bigger question is Charles was a bit further up the road and in a slightly quicker car, so whether he would have been able to catch him, we don't know.
"The reality is we would have to see that play out on track to know what the real answer is".