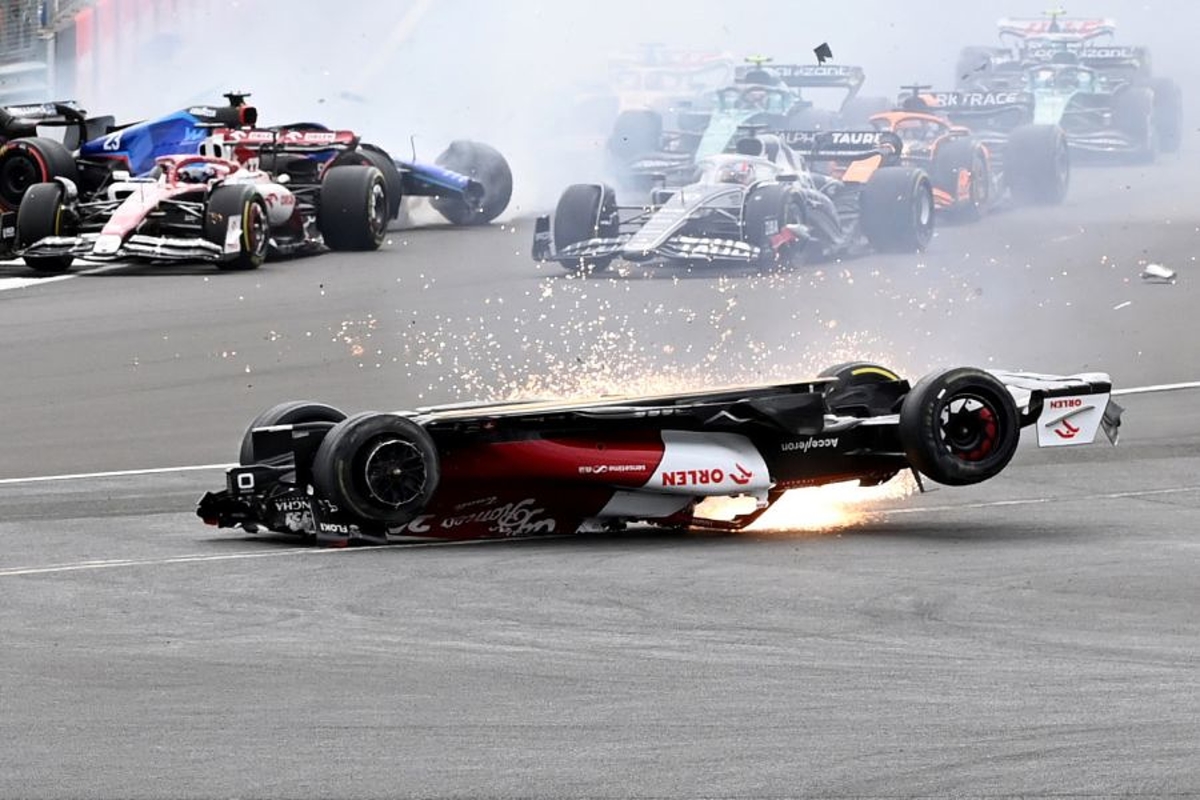 Alfa Romeo confirm "everything worked as expected" to protect Zhou
Alfa Romeo confirm "everything worked as expected" to protect Zhou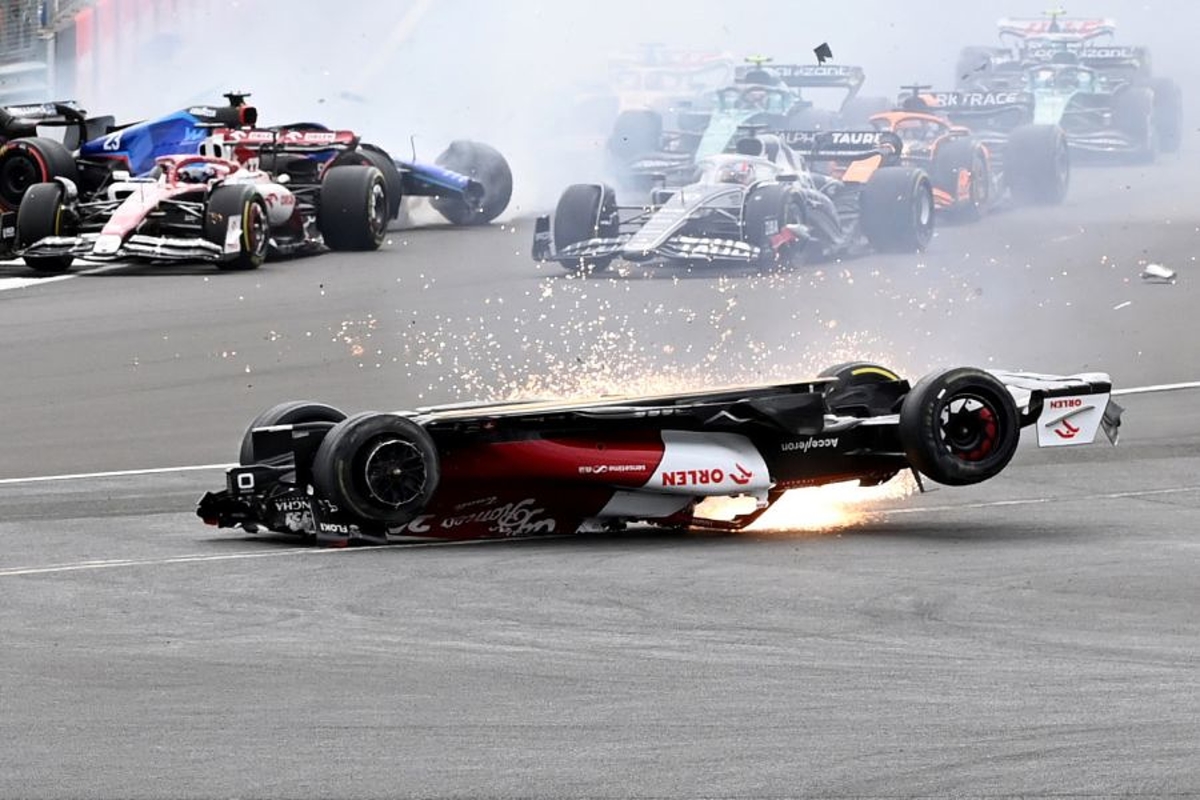 Alfa Romeo head of trackside engineering Xevi Pujolar has confirmed the safety devices on the C42 "worked as expected" after Zhou Guanyu miraculously emerged unscathed from his horrific crash at the British Grand Prix.
Zhou crashed heavily at the start of Sunday's race at Silverstone, leading to his Alfa Romeo flipping upside down before skating along the track, over the gravel, jumping the tyre barrier and slamming into the catch fencing.
With medical crews in attendance and the position of Zhou's car between the fence and tyre barrier making it difficult to extract him from, there was obviously a mounting concern for his wellbeing.
Remarkably, following a number of checks at the trackside medical centre, the 23-year-old Chinese driver was eventually released.
Initially, there were suggestions the roll hoop had failed on the Alfa Romeo as the car could clearly be seen sliding on the halo.
An internal investigation is underway, although Pujolar has made clear the safety features had done their job.
"We have got an internal procedure to go through when we have a crash and at the moment, we are going through that, taking pictures of everything," explained Pujolar.
"The only thing that I can say is that it was very good that despite the incident, Zhou is okay. So everything worked as expected on that side."
Alfa Romeo trust FIA action
Aside from Zhou, the halo also saved the life of F2 driver Roy Nissany after Red Bull junior driver Dennis Hauger had been launched into the air upon connecting with a sausage kerb.
The kerbs have long been debated as to whether they are necessary for motorsport, with many drivers believing they should be removed. The incident involving Hauger and Nissany has provided further ammunition.
Asked if the FIA should take action to prevent further aerial incidents, Pujolar added: "I am sure they will look at these incidents. If there is anything that can be improved, they will do it.
"But at the moment, if you look at all the steps that have been taken so far, for an incident like that, all the measures that have been put in place over the last few years I think [they] have worked well.
"And we can be happy that nobody was injured."