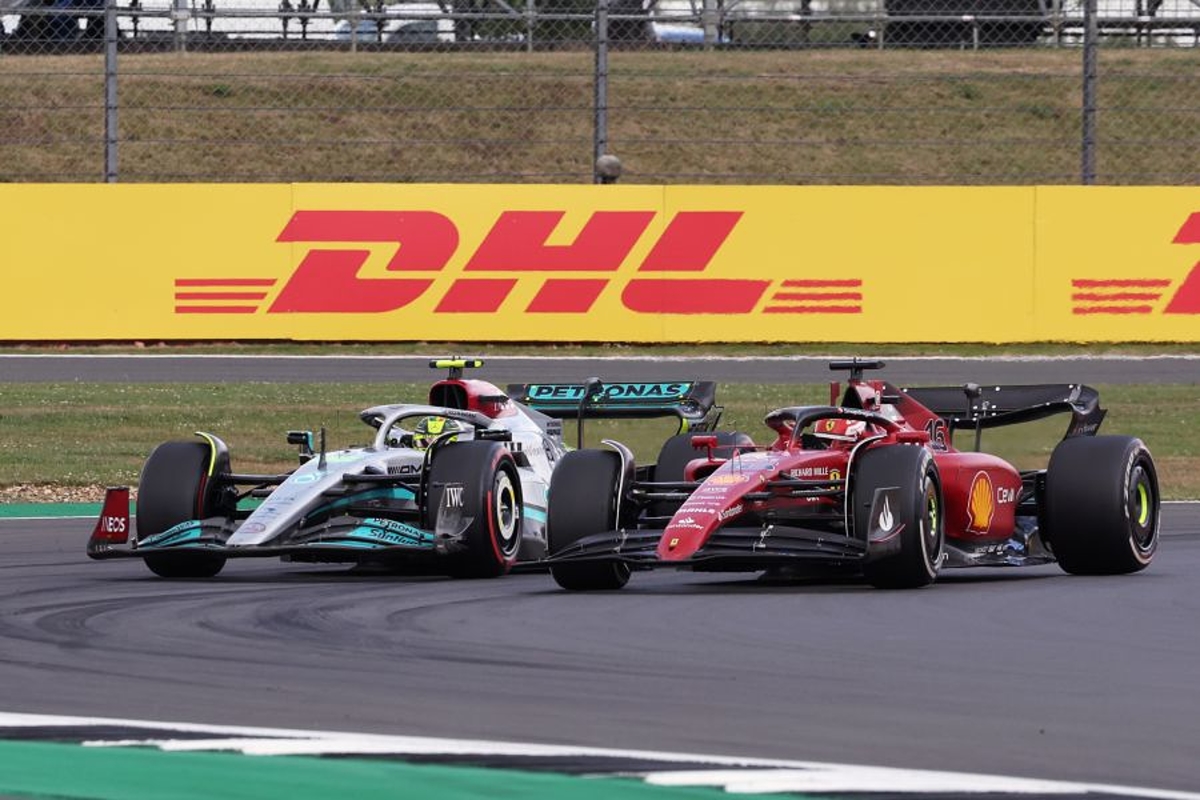 Hamilton aims bitter dig at Verstappen after Leclerc battle
Hamilton aims bitter dig at Verstappen after Leclerc battle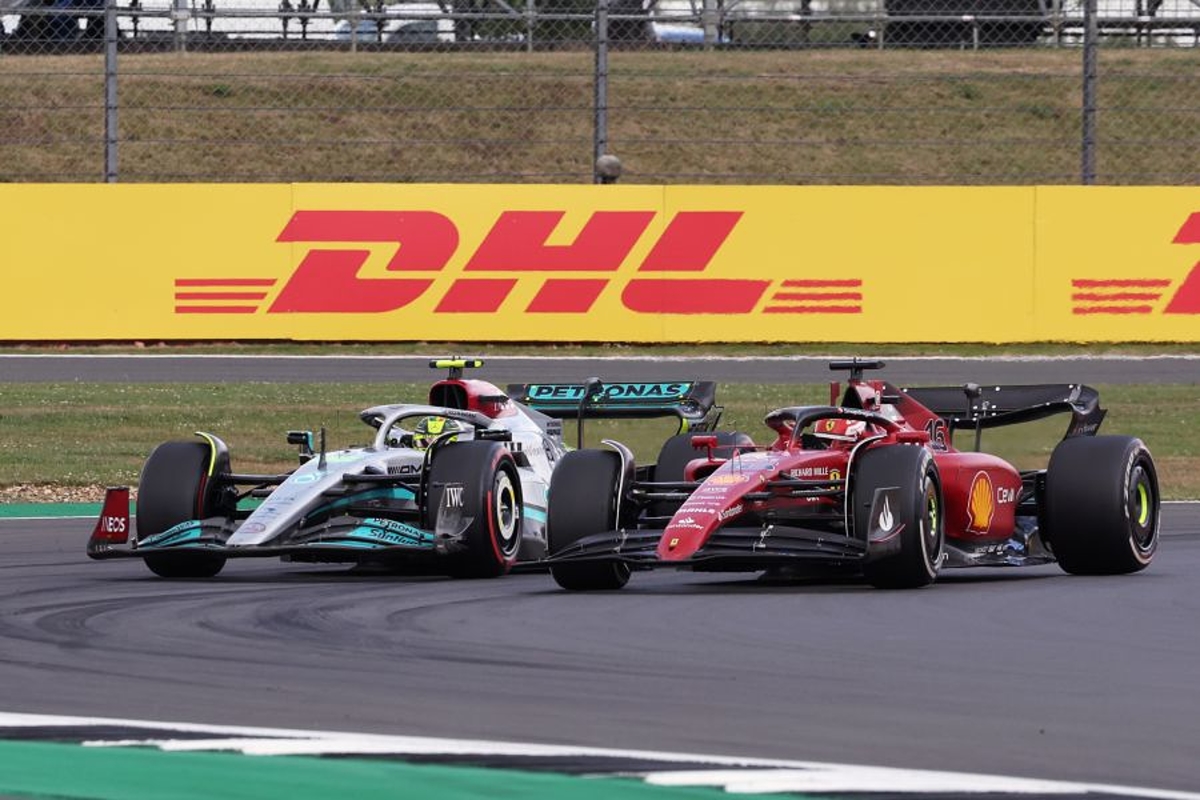 Lewis Hamilton has levelled a dig at reigning F1 champion Max Verstappen after going wheel to wheel with Charles Leclerc at the British Grand Prix.
A year ago, Hamilton was involved in a spectacular lap-one duel with Verstappen that resulted in a collision at Copse which led to the Red Bull driver heading to a hospital after a 51g impact with a barrier.
Twelve months on, Hamilton and Leclerc were also embroiled in a fierce tussle as the Monégasque attempted to pass the Briton around the outside of the same corner.
On this occasion, both men exited the corner unscathed in the fight for third.
"Charles did a great job," Hamilton told Sky Sports F1. "What a great battle.
"[He's] a very sensible driver, clearly a lot different to what I experienced last year.
"Around Copse, for example, two of us went through there no problem. But what a battle.
"We had to have the tyre deficit in order to get past him but a really, really amazing weekend."
Mercedes fortunes on the rise
Mercedes struggled early in the season, while an upturn in performance in Spain proved to be a false dawn.
But after securing back-to-back podiums in Canada and Britain, challenging on pure pace in the latter, Hamilton is confident the situation is changing for the Silver Arrows.
"I like to think we're on the turning point," said Hamilton. "We're still in the bend but a big improvement from the car.
"We've still got work to do but a big thank you to the team for all the upgrades this weekend.
"We need more, naturally. We have to keep pushing, we have to stay positive and it's great to be back in the fight."