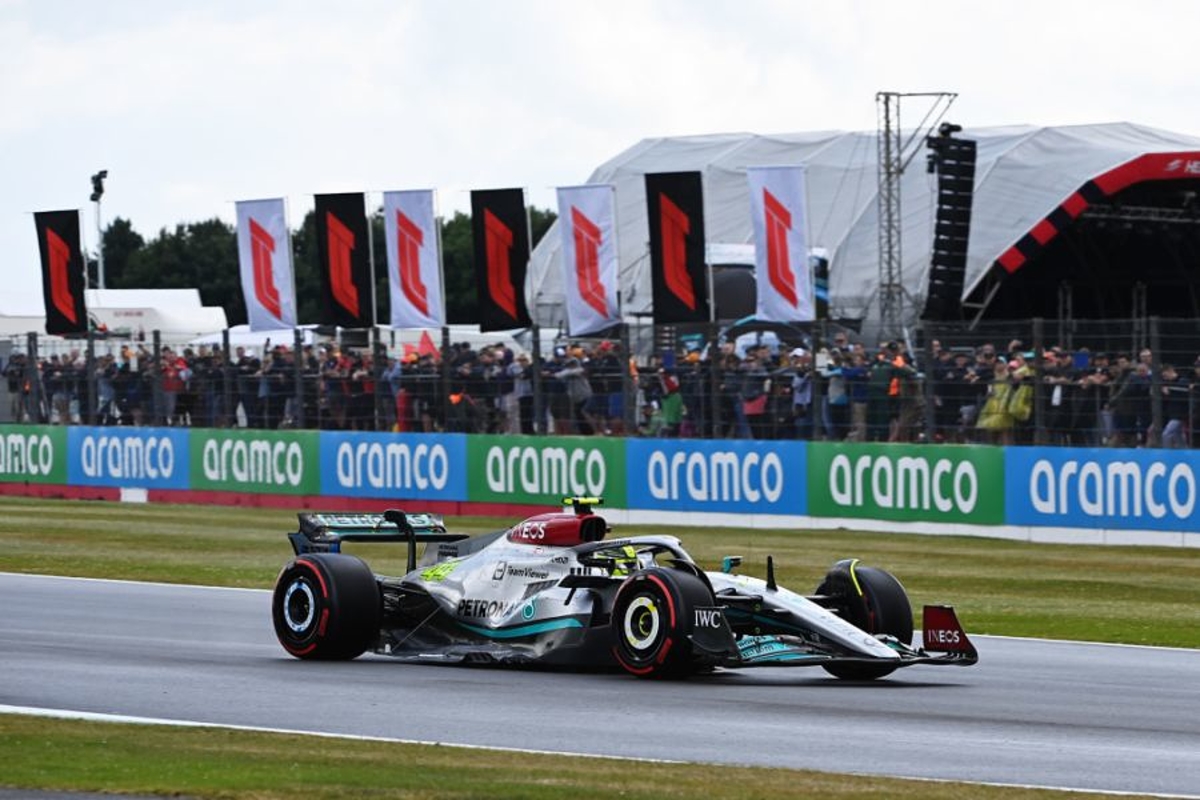 Hamilton concedes Mercedes bouncing "harsh" at "hair-raising" Silverstone
Hamilton concedes Mercedes bouncing "harsh" at "hair-raising" Silverstone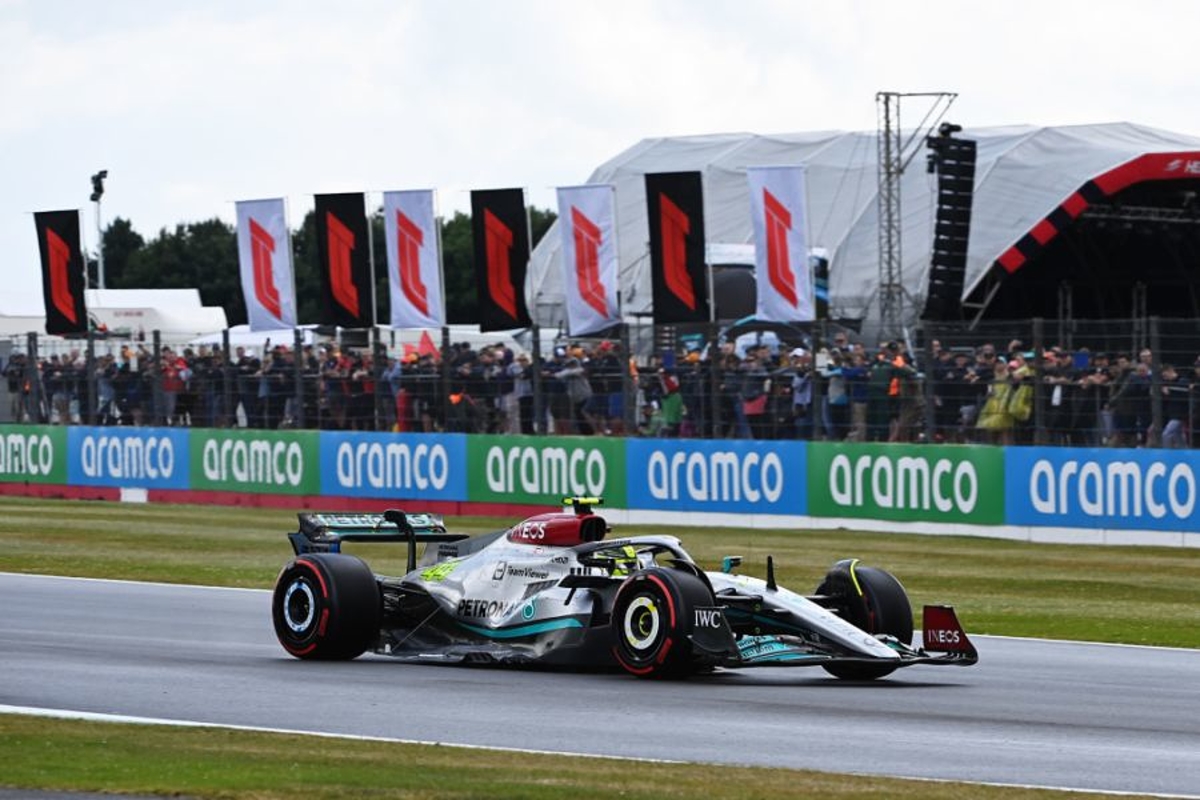 Lewis Hamilton believes Mercedes has taken a step forward with its latest raft of upgrades to the W13 but conceded the bouncing within the car remains "harsh".
The seven-time champion finished second in Friday practice for the British Grand Prix behind Ferrari's Carlos Sainz, clinching what is his best practice result since the penultimate round of last year's campaign in Saudi Arabia.
The result was a welcome respite from practice difficulties experienced by Hamilton throughout the season so far after dealing with extreme set-up experiments as Mercedes sought answers to its porpoising issues in the initial round.
Addressing his session, Hamilton revealed he was "feeling pretty good" and insisted the bouncing he experienced was not physically demanding.
"It [the car] is bouncing still, quite a bit," said Hamilton. "Not necessarily in a straight line but through the corners.
"It is pretty harsh - not physically harsh but harsh in the car, on the tyres and everything.
"We have still got work to do to move forwards. We have just got to keep working."
Maggotts Becketts 'mega fun' - Hamilton
At the Canadian Grand Prix, Hamilton suggested he has had to change his approach to circuits compared to previous years due to the characteristics of the car.
Asked if that was circuit-specific or whether it applied to Silverstone as well, Hamilton replied: "No, that is just this car.
"You can't drive the tracks the same as they used to be with this car, with how stiff it is, the ride characteristics and the porpoising we do get. A lot of it is actuated from the ride stiffness.
"It is not the same but you are still having fun through Maggotts and Becketts. It is not so great through nine like we used to have - we used to be flat out through there.
"But Maggotts and Becketts are still pretty mega... and Stowe! They are like my favourite corners."
Mercedes "definitely made an improvement"
The upgrade package introduced by Mercedes is significant, with modifications to the front suspension, forward floor fences and floor edges designed to increase and improve aerodynamic loads and airflow on the W13, as well as a track-specific drag-reduction upgrade on the rear wing.
Asked if he was able to feel the changes made to the car between Canada and this weekend, Hamilton conceded: "It was difficult to feel it because they are two massively difficult tracks.
"You are coming from a low-wing, low-speed circuit to an all medium and high-speed circuit.
"So I didn't get to feel the car like this last week but it is much smoother this track so a bit more like Barcelona in that sense, but this is the best track, it is still hair-raising and just epic to drive.
"We are fighting the car a little bit, our long-run pace is not as good as the other guys but it is not miles off.
"So we have definitely made an improvement and overnight we can work on the car a little bit more."