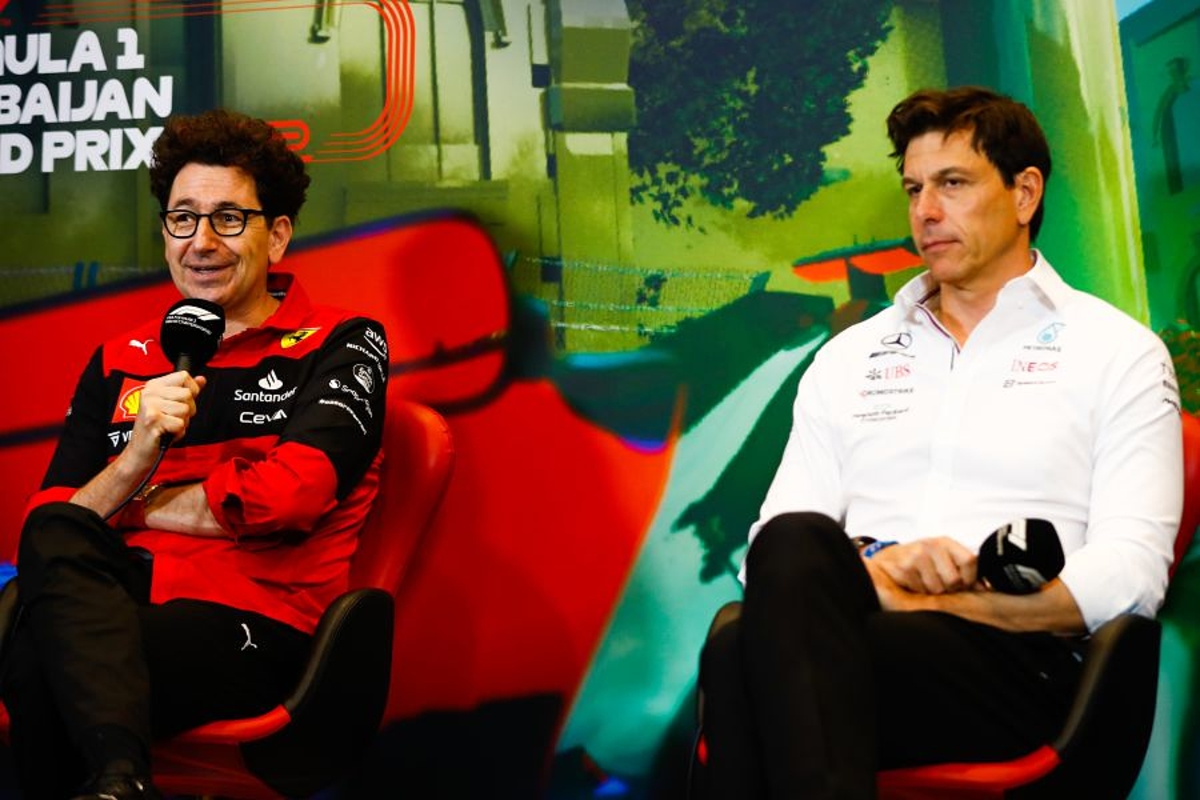 Ferrari 'incapable' of doing what Mercedes did
Ferrari 'incapable' of doing what Mercedes did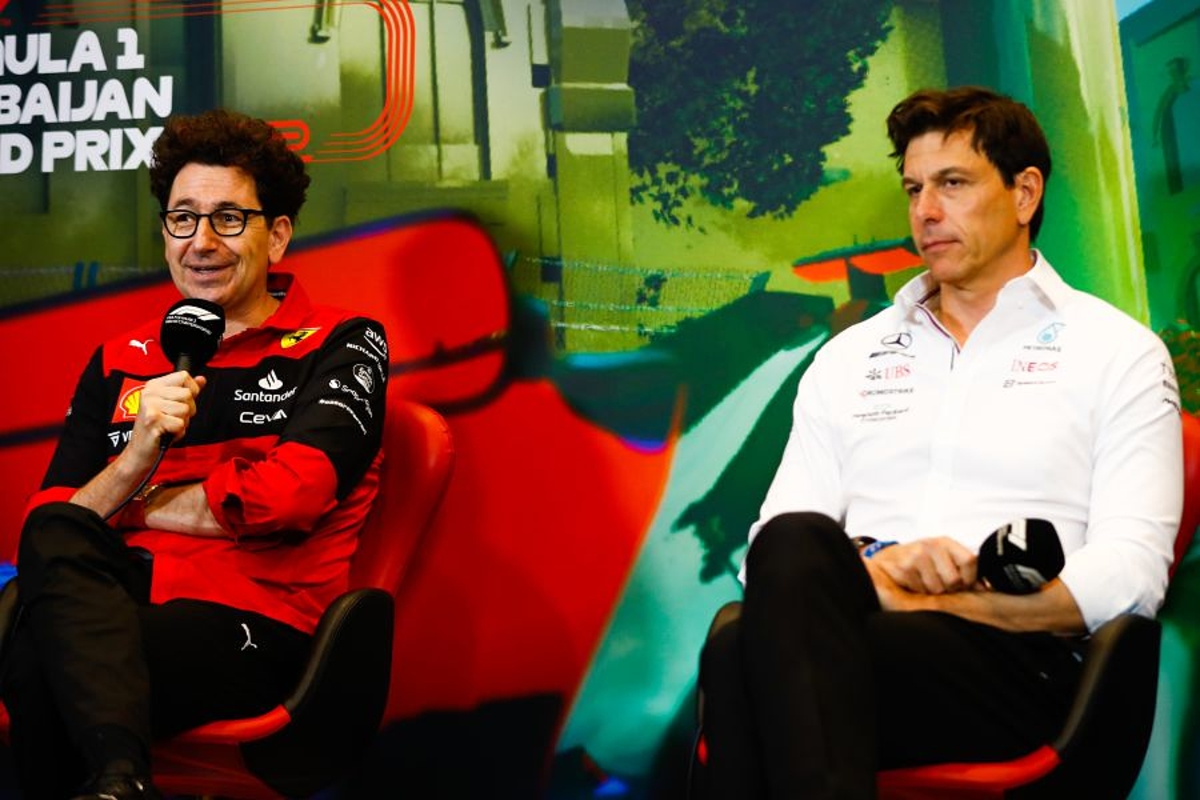 Ferrari team principal Mattia Binotto has questioned the speed Mercedes was able to react to a controversial technical directive issued ahead of the recent Canadian Grand Prix weekend.
The FIA published the non-regulatory document "in the interests of safety" in a bid to help teams overcome this season's major talking point surrounding the porpoising/bouncing of the F1 cars.
Uproar was sparked, however, when Mercedes added a recommended second stay to its W13s prior to practice - the component being a metal support rod between the floor and chassis of the car.
Binotto has already claimed the TD was "a big noise for nothing" as its suggestions can only be applied by a change in the regulations.
Mercedes ultimately removed the second stay, although, the team claimed it did so as there was no added benefit to performance.
Assessing how quickly Mercedes initially responded to the TD, Binotto said: "Toto said they did it overnight.
"What I can say is that Ferrari would not be capable of doing it. And no doubt, I am surprised a team is so strong in being able to do that overnight.
"I can only trust what he is saying."
Ferrari confidence in former Wolff special advisor
The rumour that spread through the F1 paddock in Montreal is Mercedes had been tipped off by Shaila-Ann Rao, who has recently returned to the FIA in the roles of interim secretary-general and F1 executive director following the exit of Peter Bayer.
Rao had previously held the position of FIA legal director from mid-2016 to the end of 2018, serving as general counsel to Mercedes before taking on the role of special advisor to team principal Toto Wolff.
Asked whether he had any concerns Rao was in a position of power within the FIA and if he had confidence in her abilities to be impartial, Binotto replied: "It is a concern, no doubt, but I've full trust in the FIA that they will prove that.
"She is a professional, she is a lawyer, she's got integrity. I've confidence for the future that they will prove my concern is a wrong concern."