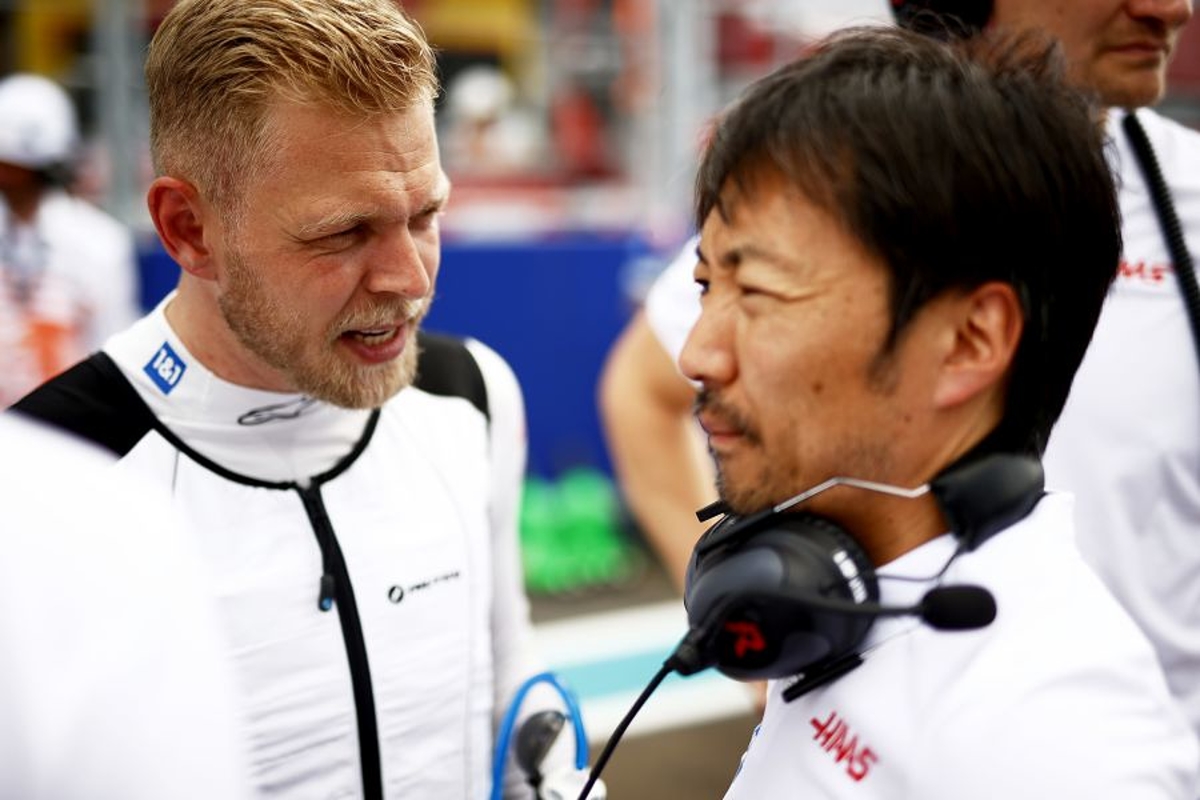 Magnussen frustrated by 'easy to influence' F1 race control
Magnussen frustrated by 'easy to influence' F1 race control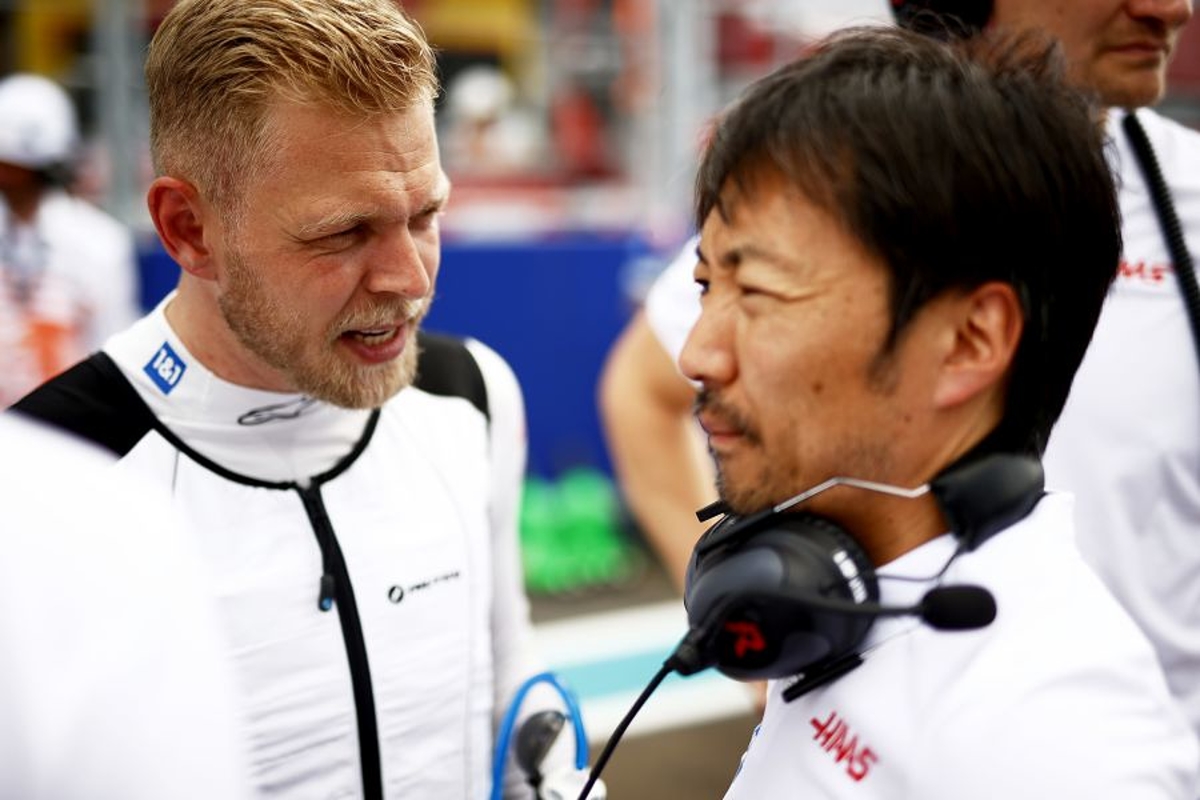 Kevin Magnussen has accused the FIA of being too easily influenced after being forced to pit to fix his damaged front wing at the Canadian Grand Prix.
Magnussen was involved in contact with Lewis Hamilton on the opening lap of Sunday's race in Montreal after lining up fifth on the grid - a result which equalled Haas' best F1 qualifying position.
The Dane was able to maintain his position even with the damage with Haas reporting it had "very little effect".
But Alpine's Esteban Ocon, in the full knowledge that the FIA would be listening in on the radio messages, communicated to his team: "Yeah I can see it's hanging on, it's going to fall. If he loses it, I'm going to hit it in the face."
As a result, Magnussen was shown the black and orange flag, which forced him into the pit lane to fit a new nose.
"I've spoken to Ocon and he was joking about how he told the FIA it was really bad," explained Magnussen.
"If you know you can influence the FIA like that then you're going to do it aren't you, which he did, and fair play.
"But you've got to let us drive with that s***. It's nothing.
"I just had a bit of contact, nothing serious, scratched my front wing a little, and I was told to pit."
FIA cautious approach "very different"
After a shake-up in race control over the winter with Michael Masi replaced as race director by Eduardo Freitas and Niels Wittich, decisions from race control have come under close scrutiny.
On this occasion, and also with the delays to the race start in Monaco, a cautious approach has been taken.
"It feels like certainly very different," added Magnussen. "In Monaco, they don't start us because it starts drizzling.
"And then here I'm called in because I have a scratch on my front wing.
"I was keeping up, the car was fine. The front wing was safe, it was not broken off.
"Think back to Jeddah last year - Lewis Hamilton won the race with half a front wing.
"Which I think is correct. Let us race if we can."