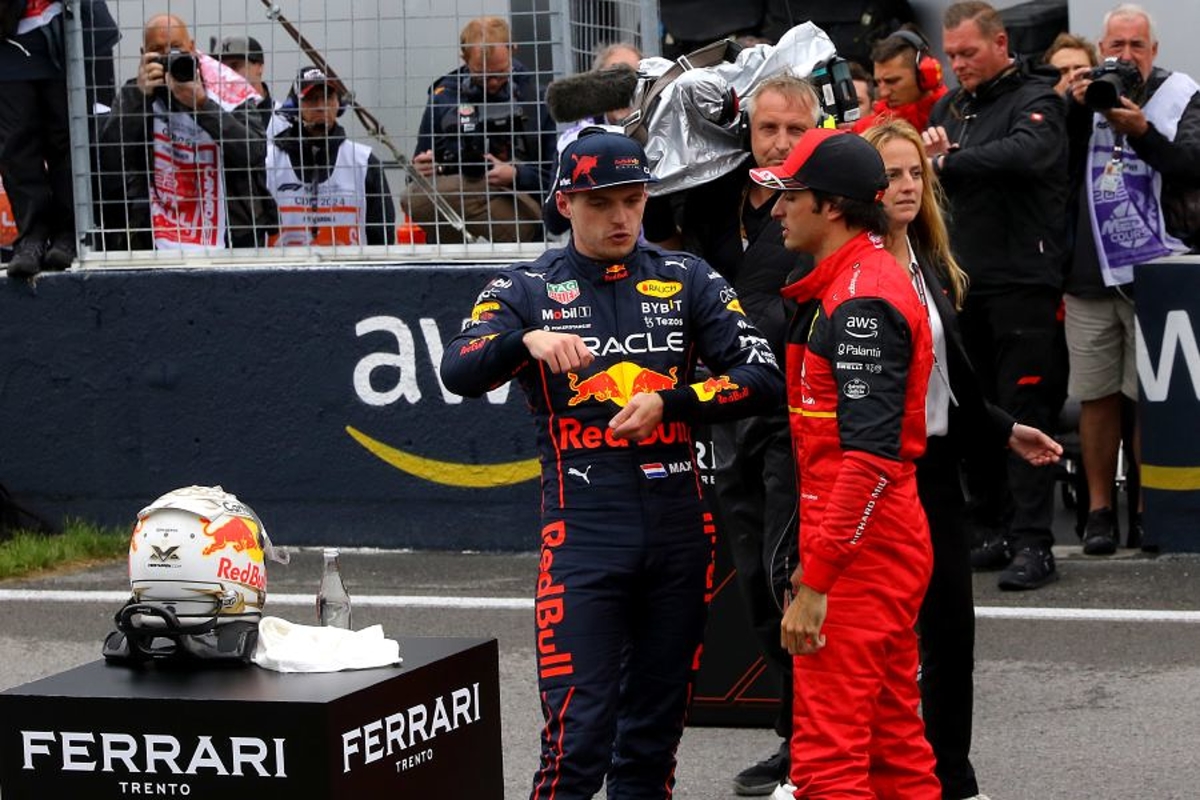 Sainz reveals what is needed to beat Verstappen
Sainz reveals what is needed to beat Verstappen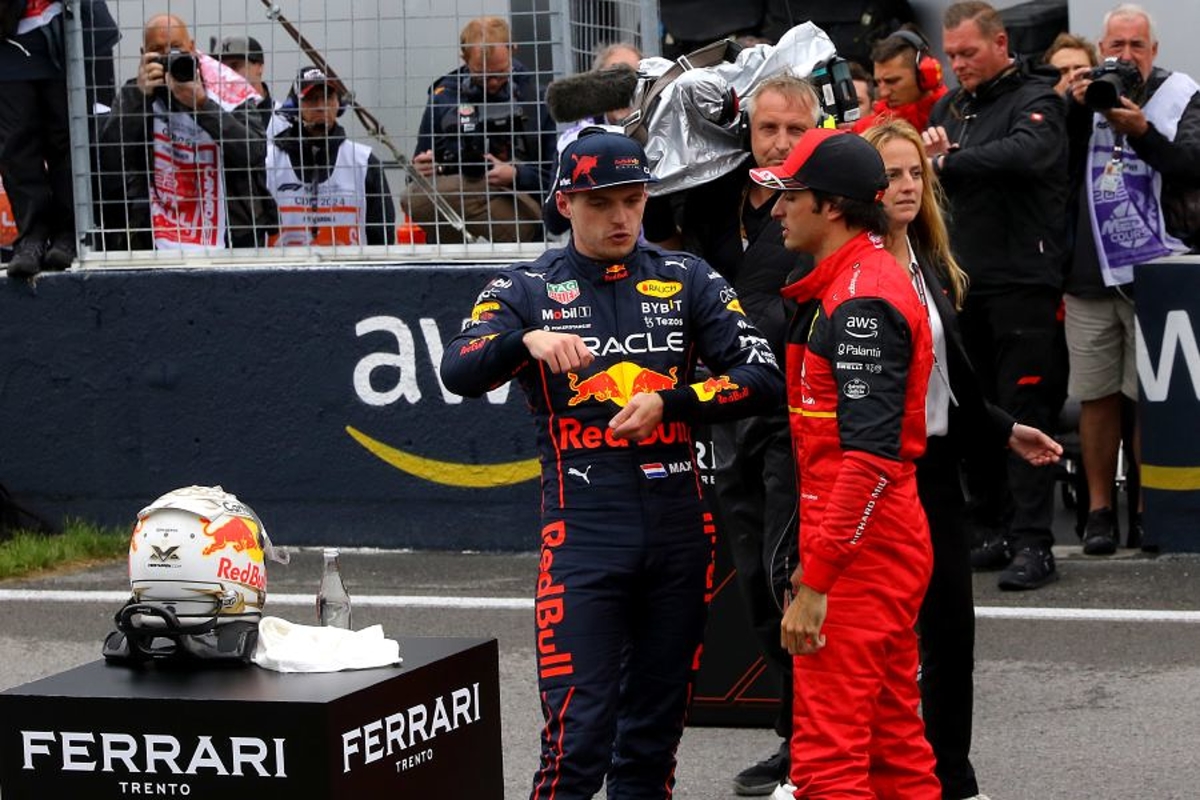 Ferrari's Carlos Sainz has insisted a driver needs to have a time delta of five or six-tenths of a second to have any hope of defeating Max Verstappen in a straight fight.
The Spaniard was tucked in behind reigning F1 champion Verstappen for the last 15 laps of the Canadian Grand Prix in a straight fight for victory after a late safety car period.
But despite three DRS zones being in operation around the Circuit Gilles Villeneuve, Sainz was unable to make his way past, only twice ranging into a potential overtaking position.
The inability to push past the Red Bull driver means Sainz remains without an F1 win after coming agonisingly close in a similar scenario at the Italian Grand Prix in 2020 when he chased Pierre Gasly to the chequered flag.
Asked if he was only able to stay with Verstappen because of the DRS assistance, Sainz replied: "Without the DRS it's impossible because the DRS is still affecting you quite a lot, especially at this track that you cannot do different lines.
"It's all chicanes that you have nowhere to put your front wing to avoid the understeer and the overheating of the tyres.
"But, even like that, I was happy and confident to be in the dirty air and managed to stay, even with overheating, 16 laps in DRS.
"As soon as the DRS opened, it was all about cooling the tyres and regaining the battery to try and really drain it when catching him.
"As I said, I left everything out there. But compared to a Red Bull, we were quicker, I think the whole race."
Sainz: "Two or three-tenths not enough to pass a Red Bull"
Sainz has struggled in comparison to team-mate Charles Leclerc this season in terms of outright pace, despite picking up more podium finishes in the first nine races - five to four.
Explaining how his second-place finish in Canada could boost his prospects for the rest of the campaign, Sainz said: "For the first time this season I can say that I was the fastest man on track, which gives me some confidence and hope for the next races.
"But two or three-tenths is not enough to pass a Red Bull, you need more like five, six-tenths of pace delta if you really want to have any chance of passing Max."