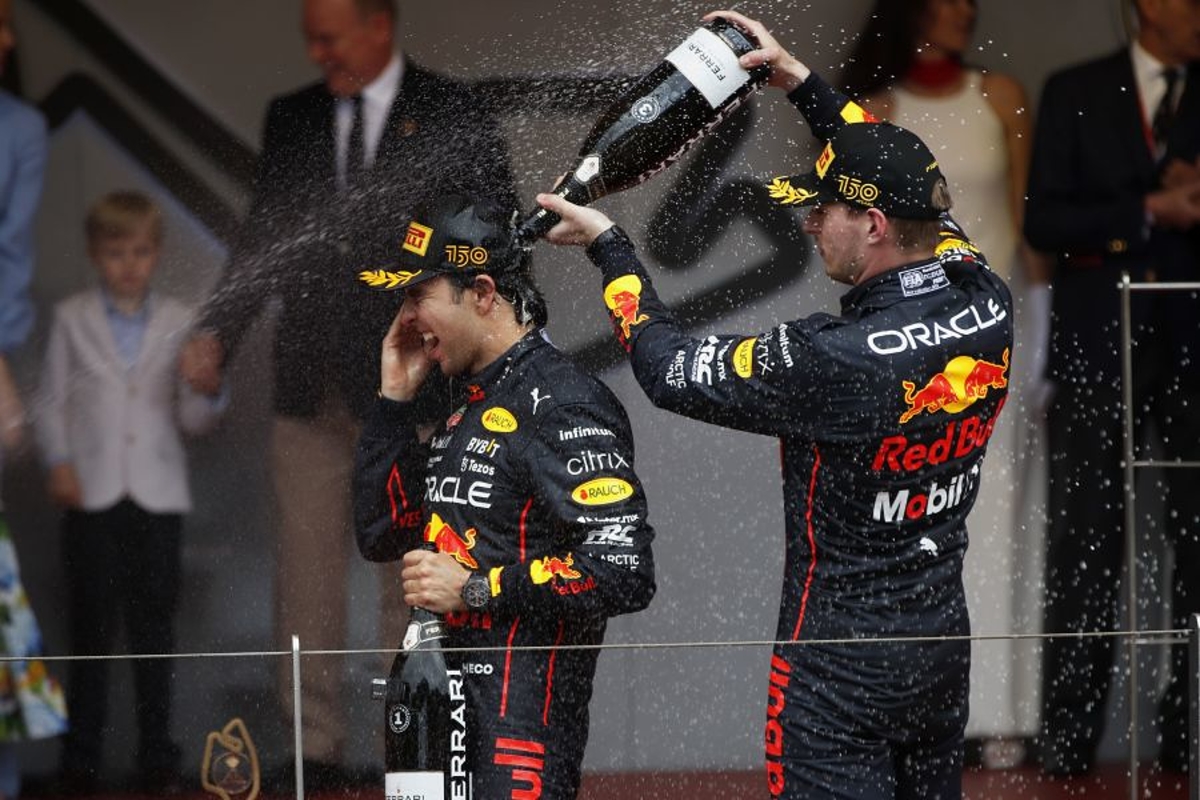 Perez retains Monaco Grand Prix win as Ferrari protests rejected
Perez retains Monaco Grand Prix win as Ferrari protests rejected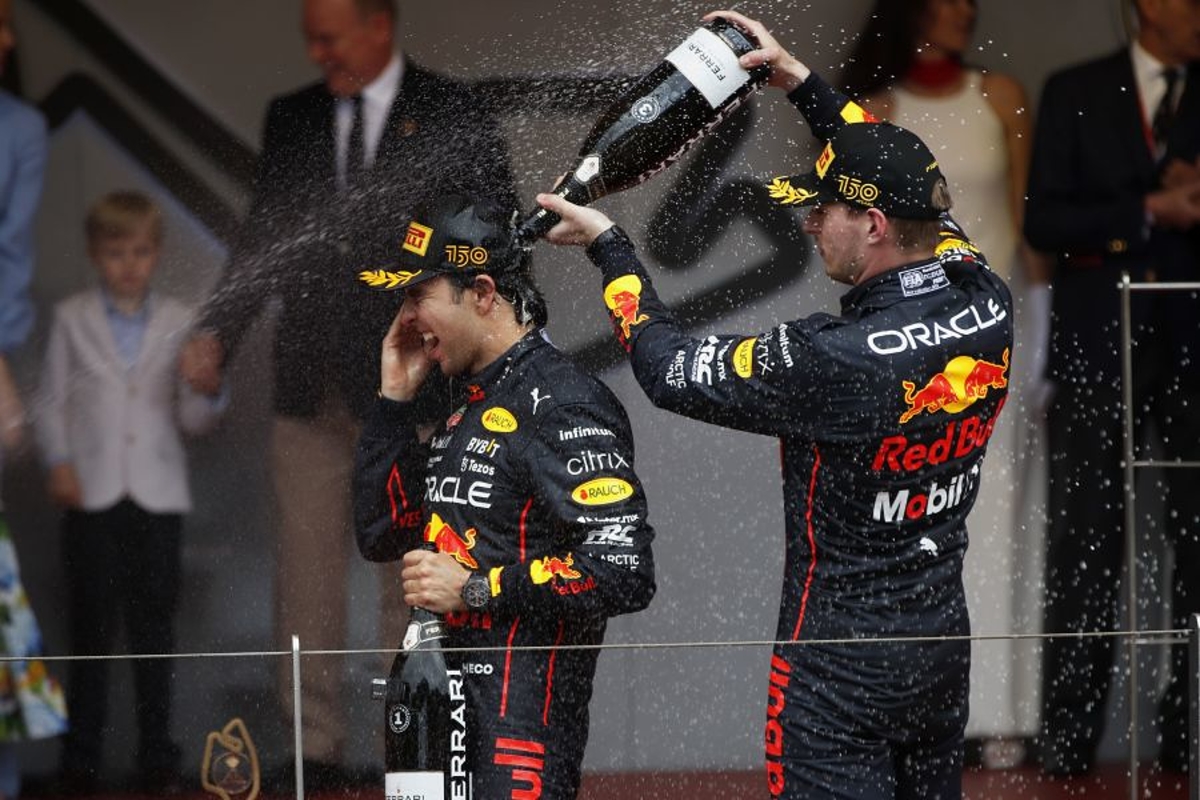 Sergio Perez remains the Monaco Grand Prix winner after the stewards rejected the protests of Ferrari against the Mexican and team-mate Max Verstappen.
Perez and Verstappen finished first and third at the end of a chaotic race around the streets of the principality, with Ferrari duo Carlos Sainz and Charles Leclerc second and fourth, only for the Red Bull pair to soon find themselves under protest.
Ferrari alleged the two drivers had failed to stay to the right of the yellow line at the pit exit following a pit stop.
But the stewards have rejected the protest, declaring it "not founded".
With regard to Perez, in particular, the stewards found no part of his RB18's front or rear tyres to be on the left of the yellow line.
In Verstappen's case, Ferrari claimed there were parts of the left front and rear tyres on the left side of the yellow line and as such this was a breach of the race director's event notes.
Ferrari cited a similar instance from Yuki Tsunoda in last year's Austrian Grand Prix that resulted in a penalty being applied.
Red Bull argued that Verstappen was still to the right of the yellow line and there was no breach of the International Sporting Code.
Race director Eduardo Freitas made clear that article 5 of appendix L of the ISC had changed from 2021 to 2022, and that the Notes were a 'cut and paste' from the 2021 version of that and had not been changed to reflect the 2022 appendix L changes.
The stewards concluded the ISC takes precedence over the race director's notes, and that the latter cannot contradict the former.
With that in mind, the stewards found in favour of Verstappen and Red Bull.