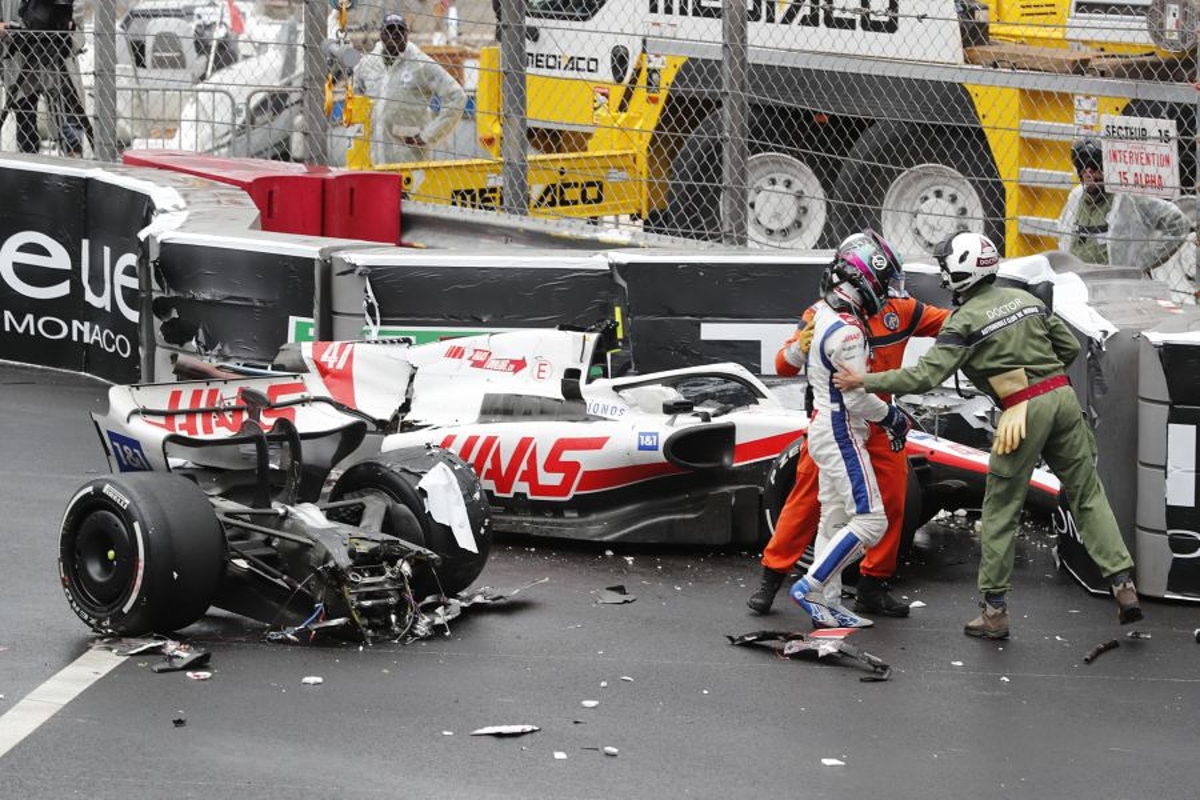 Schumacher car-splitting Monaco crash "super weird"
Schumacher car-splitting Monaco crash "super weird"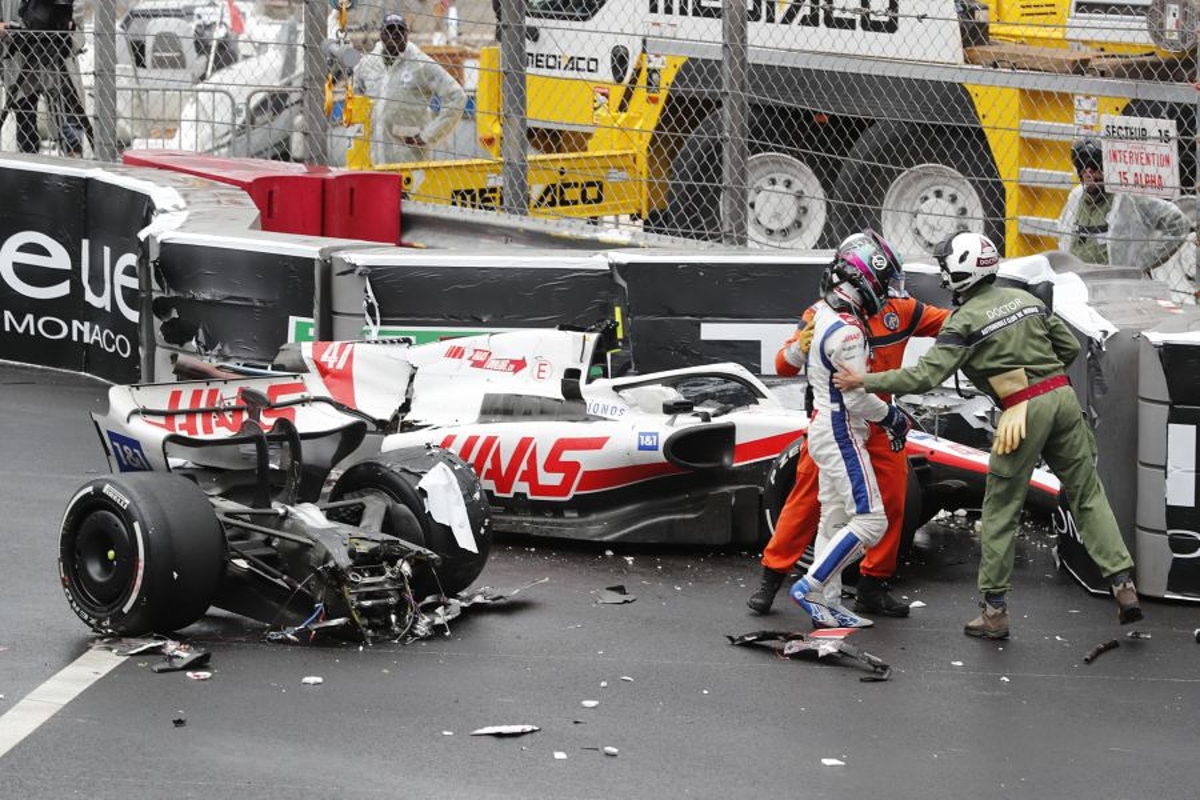 Mick Schumacher cut a hugely frustrated figure after a 'super weird' moment resulted in a heavy crash at the Monaco Grand Prix.
Schumacher was on slick tyres in drying conditions when his Haas hit a wet spot on the circuit and careered sideways through La Piscine complex before colliding with the barriers.
Such was the force of the impact that his Haas split into two with the gearbox and rear assembly parting ways with the chassis.
Despite the severity of the crash, the German was able to walk away unscathed.
It is Schumacher's second car-splitting impact of the season after his crash during qualifying in Jeddah - an incident that prevented him from taking part in the race - and ensures a further wait to score the first championship point of his career.
The crash led to the race being red-flagged and, coupled with the rain-delayed start, meant the drivers weren't able to complete the standard 78 laps and instead raced to a time limit.
"It felt super weird," explained Schumacher.
"From what I saw in the video it just seemed like we were 10 cm further out, and that triggered a wet patch maybe with the front wheel, which then translated into a rear-wheel slide.
"The rear came around and I tried to correct it and that's why it went to the left. Very unfortunate and very annoying."