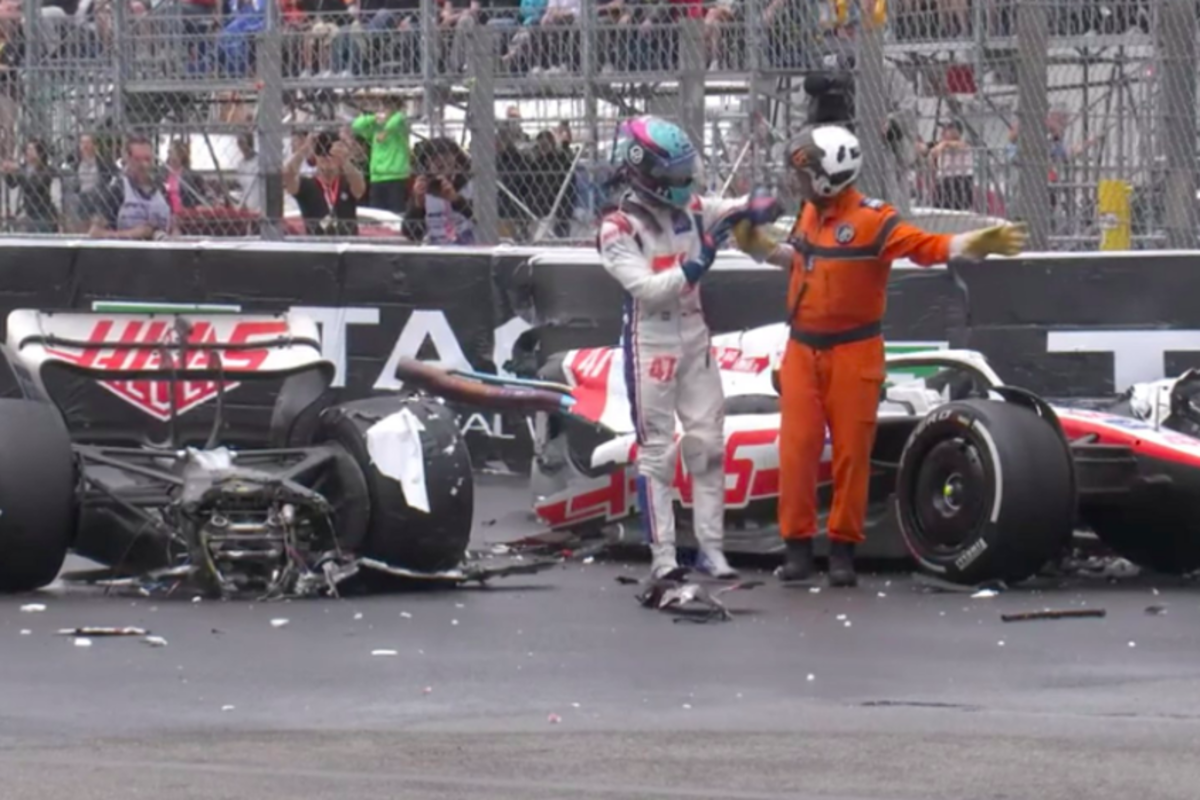 Schumacher Haas shockingly breaks in two after heavy Monaco smash
Schumacher Haas shockingly breaks in two after heavy Monaco smash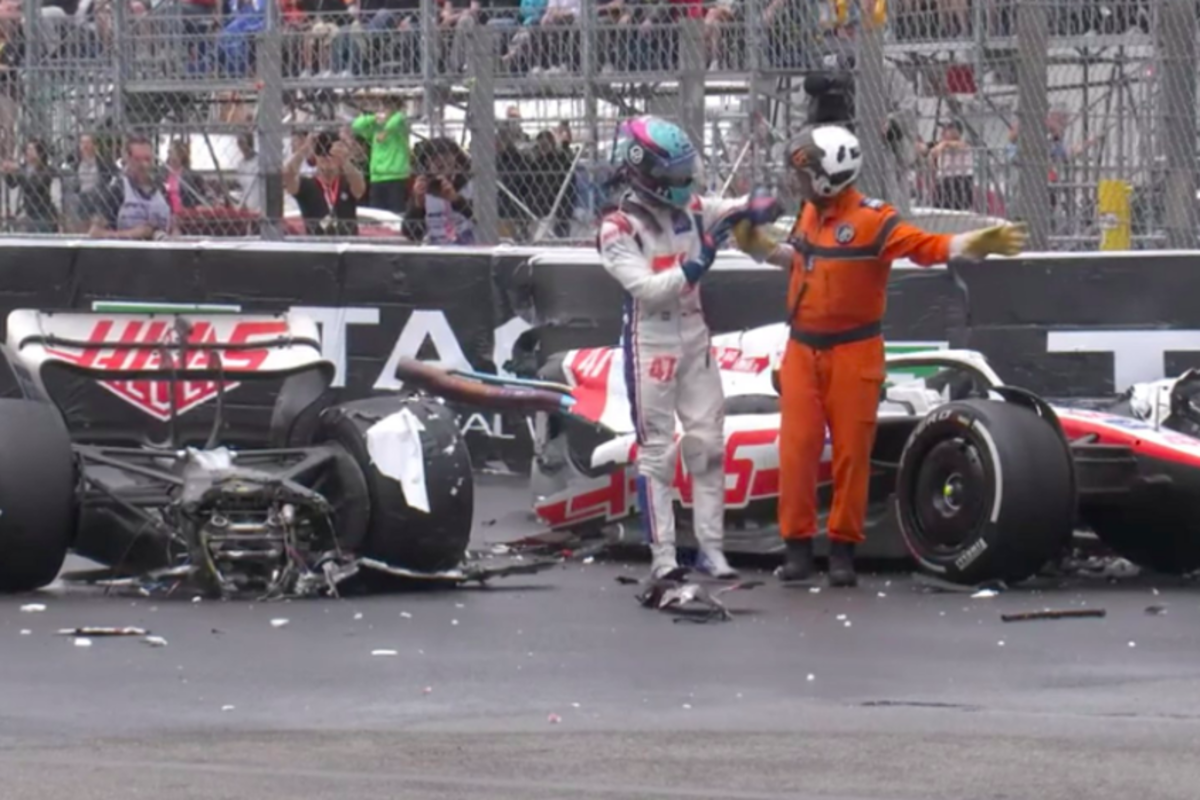 Mick Schumacher's Haas shockingly split in half after a heavy crash into the barriers during the Monaco Grand Prix.
In a remarkable race spiced up by heavy rain that delayed the event start for over an hour, the switch to hard tyres from the intermediates had just unfolded.
On the slicks, Schumacher seemingly caught a damp patch as he hurtled through the short straight at the swimming pool complex.
That sent the 23-year-old German into a spin which saw him hit a barrier to his right before pirouetting up the circuit into a second barrier at the section's exit.
The impact resulted in the VF-22 breaking in two, with Schumacher unharmed as he soon climbed from his cockpit.
The marshals on hand were seen wheeling away the rear of the car behind a section of the barriers, with the front section craned off the circuit as the rest of the field filed behind the eventually summoned safety car following a short VSC period.
Given the damage to the barriers, race director Eduardo Freitas was forced to red-flag the race in order for repairs to be carried out.