Max Verstappen clinched his fourth victory of this F1 season at a dramatic Spanish Grand Prix.
The Red Bull driver overcame a slide into the gravel and a DRS problem to lead home a one-two from Sergio Perez, with George Russell third for Mercedes.
As for Charles Leclerc, the Ferrari driver lost the championship lead when on course for a comfortable win so on a weekend of high drama, what did we learn?
Red Bull harmony fractured?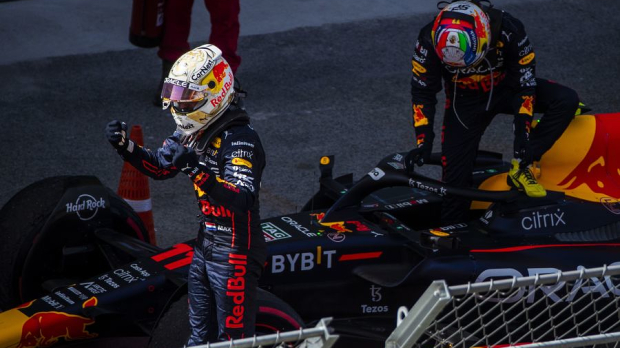 Perez was not impressed with Red Bull's handling of the Spanish Grand Prix.
The Mexican pulled aside for Verstappen early on before being denied the chance to move past at the midway stage, only to be ordered not to defend the lead in the closing stages.
Before this is blown up into a team orders drama, Verstappen had the pace to win whether Perez defended or not and was not gifted the victory by his team.
But what doesn't help is the fact Perez was initially told by his engineer the positions would be reversed when moving aside the first time.
If trust begins to break down between team and driver, could that leave them susceptible to Ferrari down the line? Time will tell.
Reliability strikes again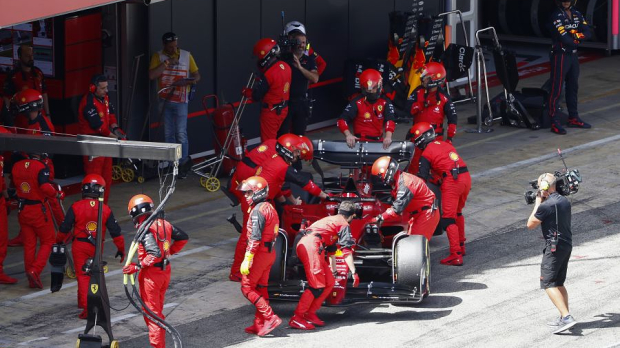 A common theme of this new era so far has been reliability. Red Bull had a problem with the DRS on Verstappen's car all weekend but the big story was Leclerc's retirement.
Ferrari will disassemble the power unit to find out what caused Leclerc's sudden power loss but after replacing Carlos Sainz's chassis between Friday and Saturday, the Scuderia has been shown to be far from bulletproof.
Mercedes didn't escape either, with cooling issues blighting both drivers. In the end it was Lewis Hamilton who suffered worse, almost retiring in the final two laps and having to drive at half-throttle due to a DNF risk.
The season looks set to be a war of attrition.
Mercedes upgrades pay dividends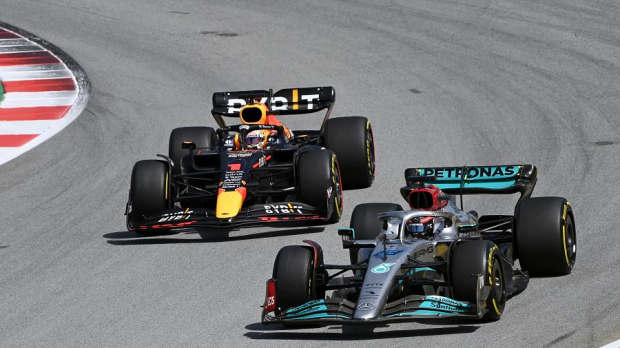 On the topic of Mercedes, the Silver Arrows can take a few days before Monaco to dwell on what was a much improved weekend.
The bare bones of its time in Spain may show the W13 was still six-tenths slower than pole in qualifying and over 30 seconds adrift on race day.
But the fact both Russell and Hamilton had the confidence to attack with the car and challenge Ferrari and Red Bull is a big plus point. Set-ups can now be fine-tuned with more performance to come.
The biggest relief for both drivers will be the eradication of the aggressive porpoising that had left Russell with health scares. A huge sigh of relief would have been had on Sunday night.
Bottas rejuvination continues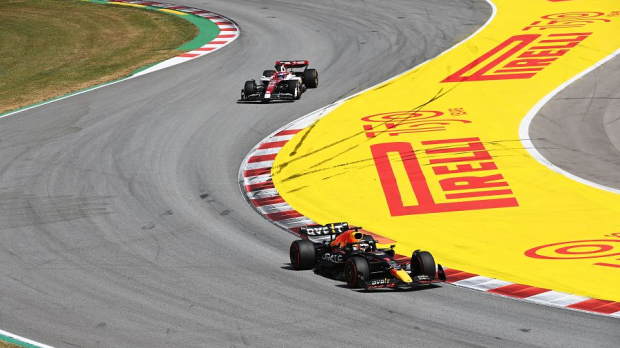 Valtteri Bottas is a man rejuvenated at Alfa Romeo this season.
More often than not, the Finn has been the best of the rest even when the car hasn't been and in Spain, for a large part of the race Bottas was in contention for a remarkable podium.
In the end, Alfa Romeo took a strategy risk to try to reach the top three instead of consolidating fourth and that decision saw Bottas eventually wind up sixth on ageing medium tyres.
But the result isn't necessarily the be-all-and-end-all for Bottas. He showed a racing desire seldom seen in his last two seasons with Mercedes.
As he has proven in his career, a happy Bottas is a fast Bottas - and a fast Bottas is faster than most.
F1's fantastic job with new regulations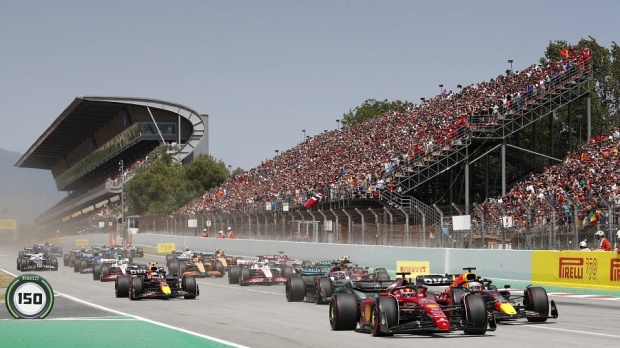 It feels as though the jury has been out in the early part of the season with people waiting for a dull race to point fingers at F1 and shout 'you solved nothing'.
Yet at a circuit that has been famed for its lack of racing action, cars were following close to each other, overtaking and, most importantly, battling side-by-side through multiple corners.
Verstappen was at the heart of the two most startling manoeuvres, first with Russell in a stunning battle through the first sector when battling over what was second position.
The Dutchman then pulled off a rare move at turn 12, around the outside of Bottas. Yes, the tyre offset at the time was major but that is not to take away from the fact that the new generation of cars are producing what was asked.
Millions of overtaking moves were not part of the promise, simply heightened racing action. The Spanish Grand Prix now proves the changes a resounding success.