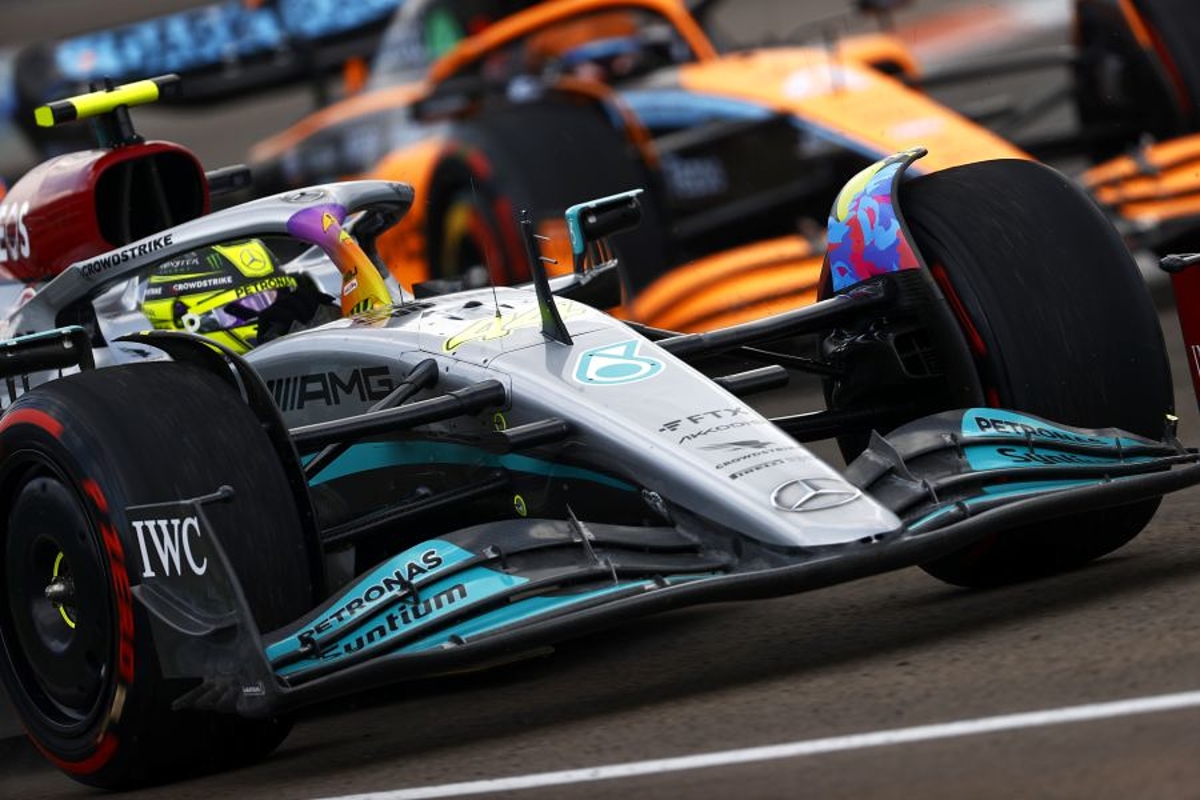 Mercedes explain dual upgrade programme
Mercedes explain dual upgrade programme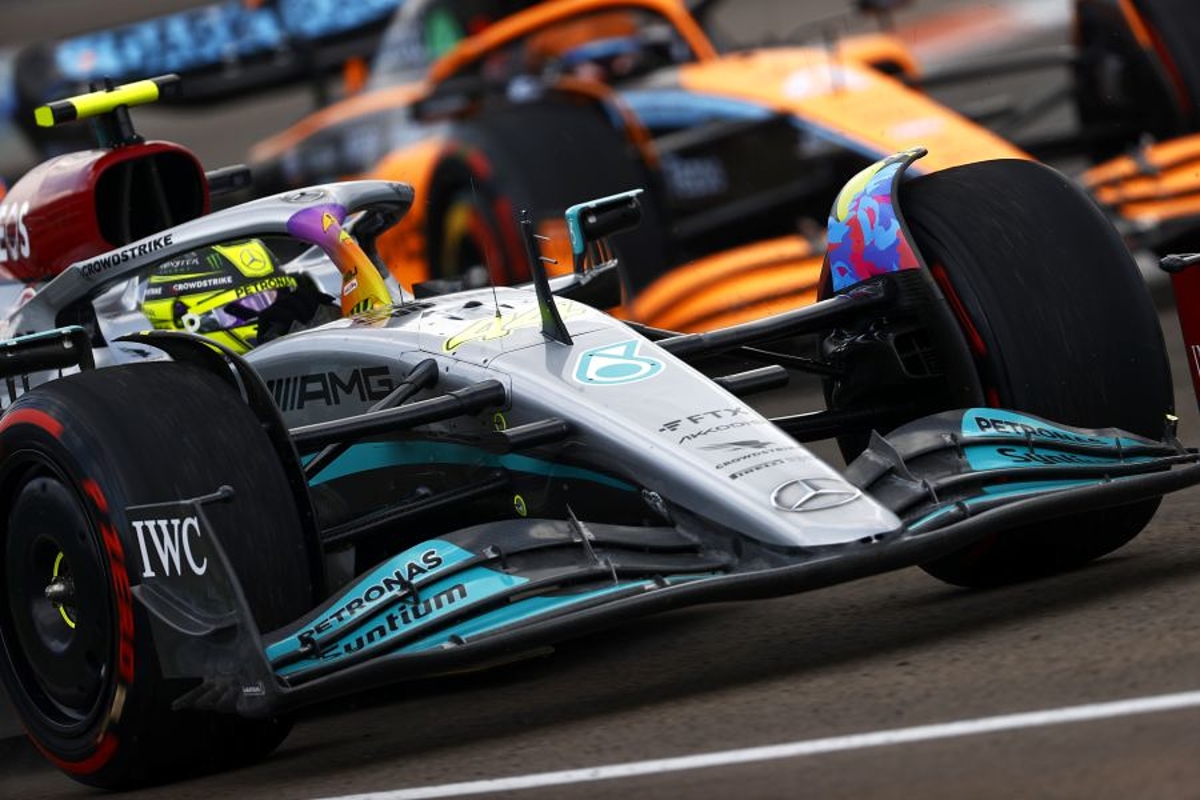 Mercedes technical director Mike Elliott has revealed the "normal upgrade path" of the W13 is separate from the team's quest to end its porpoising struggles.
George Russell and Lewis Hamilton finished fifth and sixth in the inaugural Miami Grand Prix but again lacked pace compared to championship combatants Red Bull and Ferrari.
Mercedes brought its latest package to the Miami International Autodrome, which included a new front and rear wing, after the team indicated the upgrades would 'give direction' for future developments.
Asked if Mercedes had seen the step expected from the new parts or had gained the desired direction, Elliott explained: "I think it is important to differentiate two things: One is the normal upgrade path and the other one is fixing the issues that we are having with bouncing and other things that are compromising the performance.
"So, the wings that we brought definitely brought us the performance that we were expecting and were a step forward."
Mercedes "gaining understanding" of porpoising problem
The majority of Mercedes' problems appear to be generated by its struggles with controlling the porpoising of the W13.
The phenomenon means the team is unable to run the car as low as it would ideally want to and this limits the aerodynamic efficiency and downforce levels of the car.
"The experiments we were doing on track trying to understand the bouncing, we gathered a lot of data, we gathered a lot of data on Friday when we had strong performance and we gathered data through the race and as always, the engineers are pouring through that gaining understanding," added Elliot.
"In fact, every time we run the car we learn something new and that is the aim of the game, the game is to try and understand the car faster than our competitors.
"Although at the moment we are on the back foot a little bit with that, there is a huge amount of effort, a huge amount of work going in trying to understand how we improve the car, how do we find that next little step forward, how do we get rid of the bouncing, how do we get back to being competitive or competitive relative to the front-running team which is where we want to be."