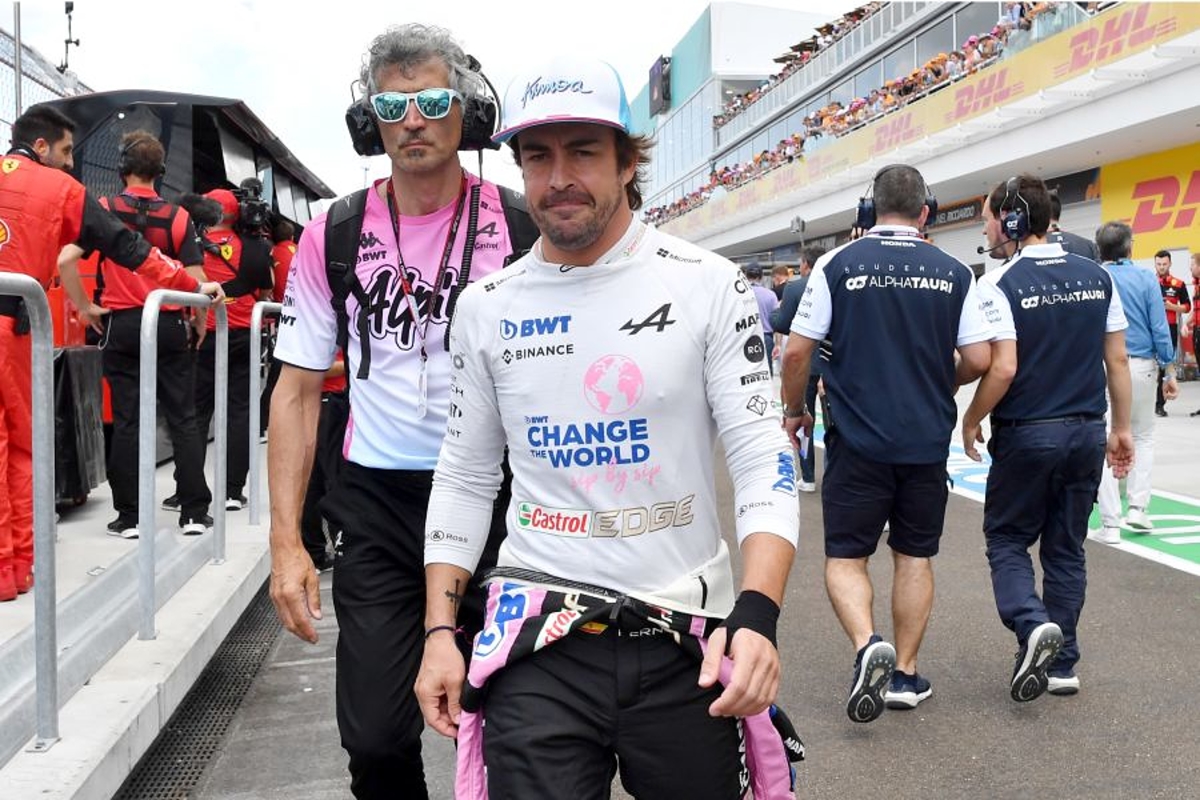 Alonso offers apology for 'destroying' Gasly's Miami GP
Alonso offers apology for 'destroying' Gasly's Miami GP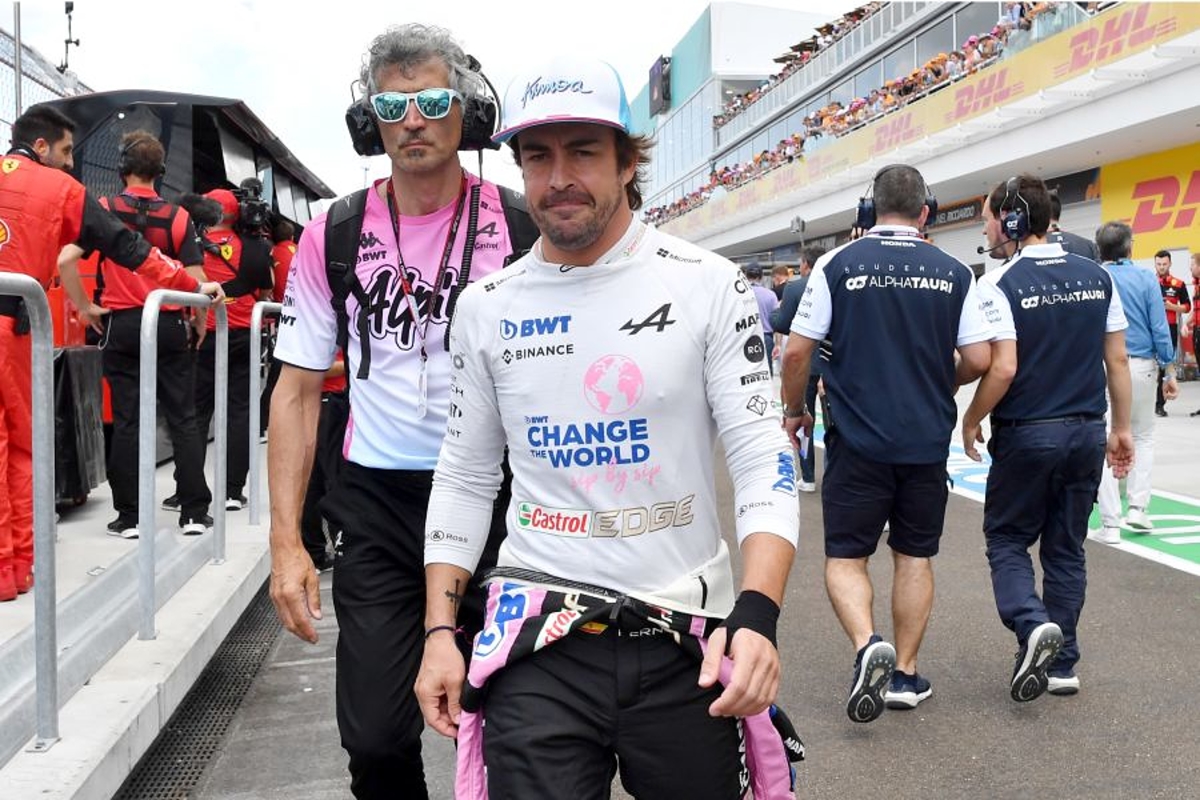 Fernando Alonso has offered an apology to Pierre Gasly after effectively ending the AlphaTauri driver's Miami Grand Prix.
The two-time F1 world champion was aiming to make up for lost time at his pit stop when making a move on Gasly, a manoeuvre described by the Frenchman as a 'divebomb'.
The resultant damage led to Gasly slowing and clashing with Lando Norris' McLaren, with both drivers retiring and triggering a late safety car period.
"It was my mistake, I broke too late," conceded Alonso.
"We were ready to give back the position but he was in the pits at that time so I have to pay those five seconds and then the safety car was right and perfect for the hard [tyre] starters once again.
"So we lost a couple of places there."
Confirming he had apologised to Gasly, Alonso explained: "Yeah, it was my mistake. It happens sometimes to me.
"Mick spun in Imola and destroyed my race, I broke too late, I destroyed Pierre's race so it was my mistake and I feel sorry for him because I know how he should feel and it was not his fault.
"It is too hard not to finish a race after someone touches you from behind so it was bad luck for him and my mistake."
Alonso "very aggressive" at the start
Alonso made a stunning start to the race by overtaking a multitude of rivals into the first corner as drivers searched for grip on the tricky Miami International Autodrome surface.
But the Alpine driver was fortunate to get away with a tap with Lewis Hamilton and was given a second five-second penalty post-race for leaving the track and gaining an advantage, losing his points-finish.
"A tough race. I was very aggressive at the start, I made four or five places there, I touched Lewis but the car was good after that so that was a lucky touch," added Alonso.
"Then on the pit stop, I had a slow pit stop so I lost like four seconds there and I had to recover that time with Gasly.
"Eventually I closed the gap and I was very optimistic for the move with him, so I touched with Gasly again and I had the penalty, five seconds, which I deserve."
Additional reporting by Ian Parkes