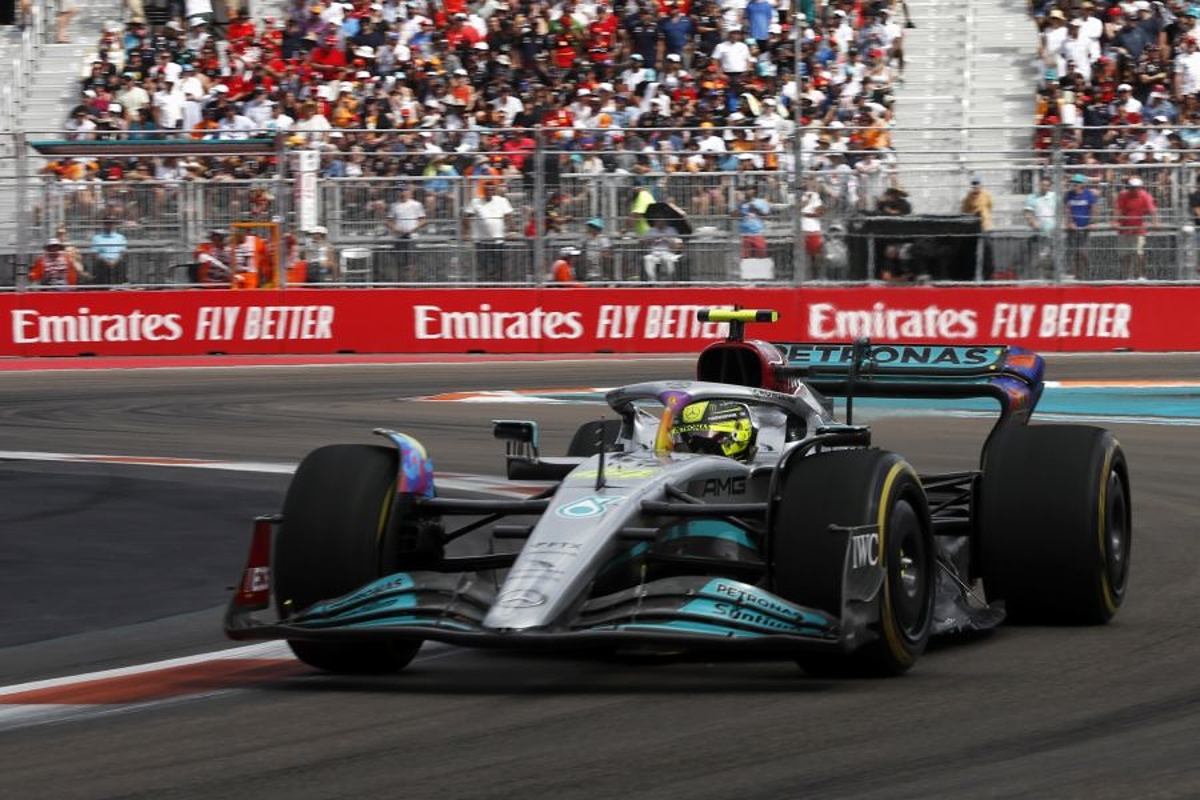 Hamilton reminds Mercedes team of 'their job' after safety car confusion
Hamilton reminds Mercedes team of 'their job' after safety car confusion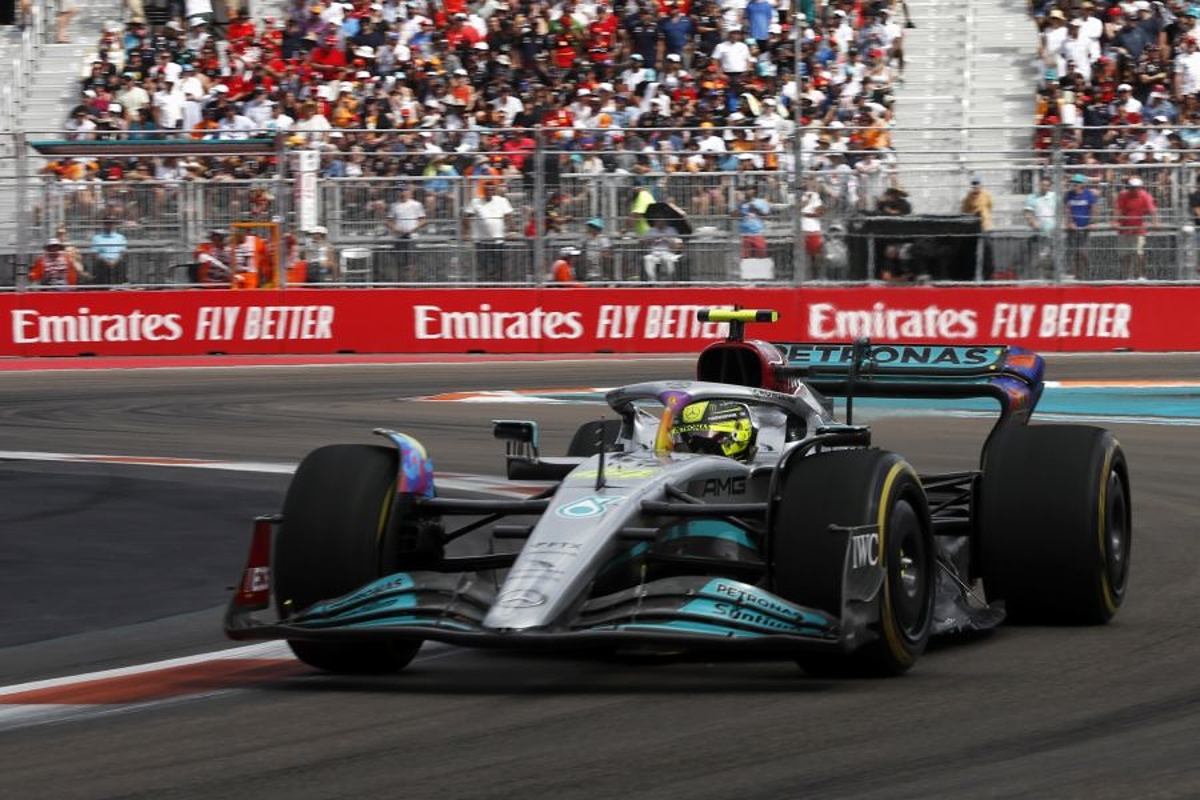 Lewis Hamilton has reminded his Mercedes team that it is 'their job' to make strategic decisions after questioning a radio message during a safety car at the Miami Grand Prix.
The seven-time champion was lying fifth at the Miami International Autodrome when Lando Norris and Pierre Gasly collided to trigger a neutralisation.
With Hamilton given the chance of a free pit stop, the team initially decided to stay on track but after a lap behind the safety car, the British driver was asked by race engineer Pete Bonnington if he wished to take fresh tyres.
After back-and-forth discussions, Hamilton asked Bonnington what the team recommended, with the decision to remain on his used hard tyres finally confirmed.
On his frustrations with the situation, Hamilton explained: "It is just that when you are out there, you don't have the information and don't know where everyone is and where you will come out and you don't have the picture they [the team] have on the screens.
"So when you are given the responsibility to make the decision, it feels like you are gambling and I don't like that.
"So I was like you guys make a decision. But either way, we were a bit unfortunate with the safety car today."
Speaking on Sky Sports F1, Hamilton added: "When the team say it's your choice, I don't have the information to make the decision. So that is what your job is, make the decision for me. You have the details, I don't."
Hamilton a "sitting duck" against Russell
George Russell recovered from 12th on the grid to finish fifth, ahead of Hamilton and continuing his streak of being the only driver to have finished in the top five in each of the opening races this year.
Russell used an alternate strategy in the race to move his way through the midfield and praising his team-mate, Hamilton said: "Well, George obviously did a great job in that first stint.
"He was on the better tyre to start with, the hard tyre was the best tyre so in hindsight, maybe we could have started on the hard tyre.
"But again, he did a great job to recover from his position and get the points so we got fifth and sixth today, it is good points for the team.
"It was fair, he had fresh tyres so I was a bit of a sitting duck."
Additional reporting by Ian Parkes