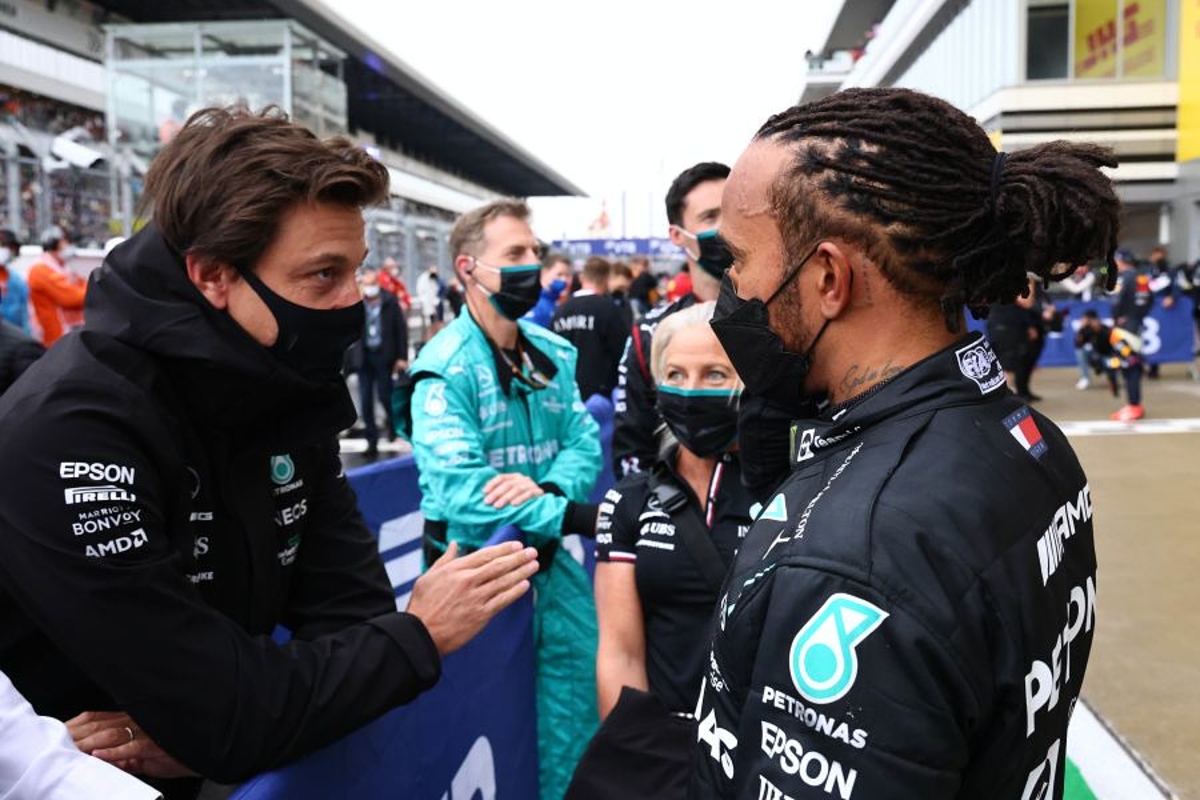 Wolff apology to Hamilton "a clear message to the world"
Wolff apology to Hamilton "a clear message to the world"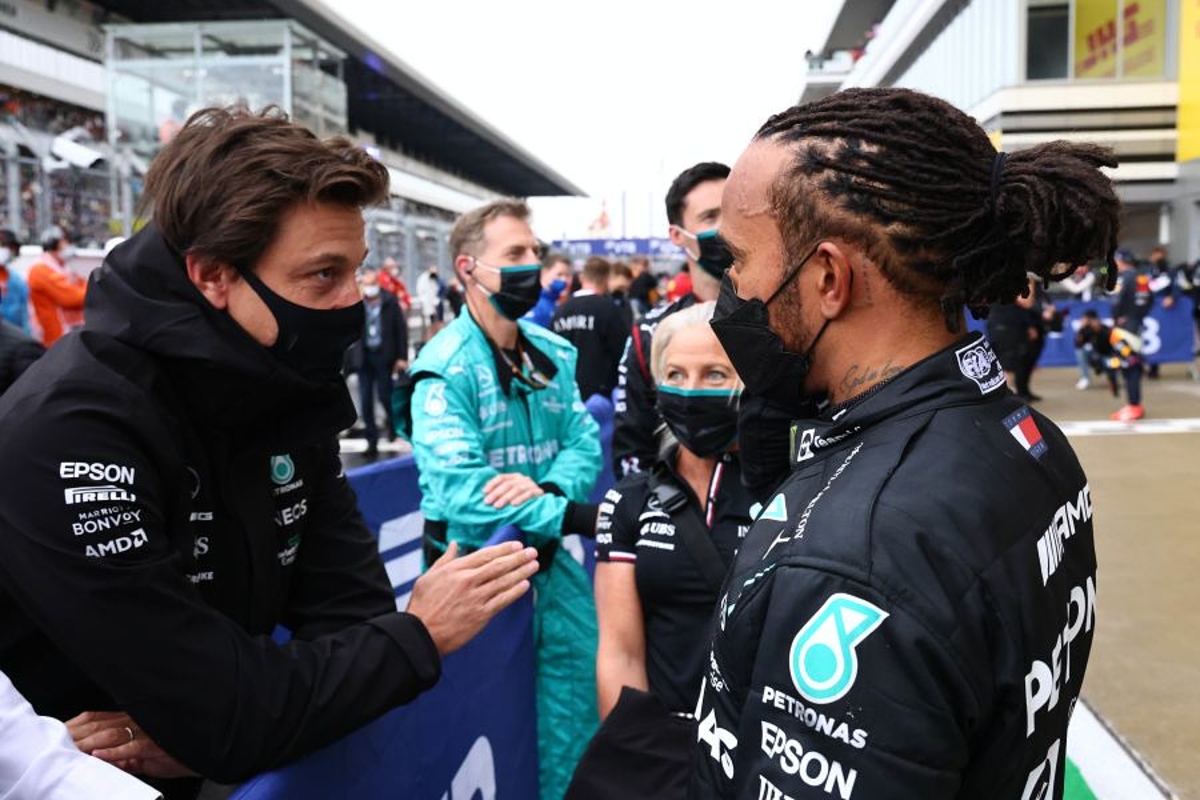 David Coulthard believes Toto Wolff's apology to Lewis Hamilton following a wretched Emilia Romagna Grand Prix weekend for Mercedes was "a very clear message to the world".
Hamilton endured one of the toughest weekends of his illustrious F1 career as he qualified 13th, finished 14th in the sprint and then 13th in the grand prix.
The statistics were alarming as it was the first time in a decade neither car had made it into Q3; only the third time Hamilton had been classified out of the top 10 in taking the chequered flag in a Mercedes, and the first time since 2013 he has failed to claim a podium in three consecutive races.
At the conclusion of the race, Wolff took to the team radio and said to Hamilton: "Sorry for what you had to drive today, I know this is undriveable."
Remarking on Wolff's surprisingly aired comments, speaking on Channel 4, Coulthard said: "That was a very significant moment and a very clear message to the world.
"That's a private conversation he has chosen to make public."
Mercedes is "fundamentally good" - Coulthard
Mercedes' failure so far to find a remedy for the extreme level of porpoising on the W13 that is as a result of the new aerodynamic regulations has been at the heart of its downfall to date.
The oscillations are so extreme, Hamilton's team-mate George Russell has revealed he is now suffering with back and chest pains.
Whilst rival Red Bull has built a stable car and Ferrari's severe porpoising eases under braking, it is clear all is not lost for Mercedes.
"The hope [for Mercedes] is, that within the regulations of the 2022 season, Ferrari, Red Bull and others are harnessing the downforce," assessed 13-time race winner Coulthard.
"What Mercedes is doing is sucking themselves down to the road, and it's going 'Oh no, that doesn't feel good' and it bounces back up.
"Once they understand what part of their aero package is really triggering that issue, then suddenly they will step back in because the rest is fundamentally good."