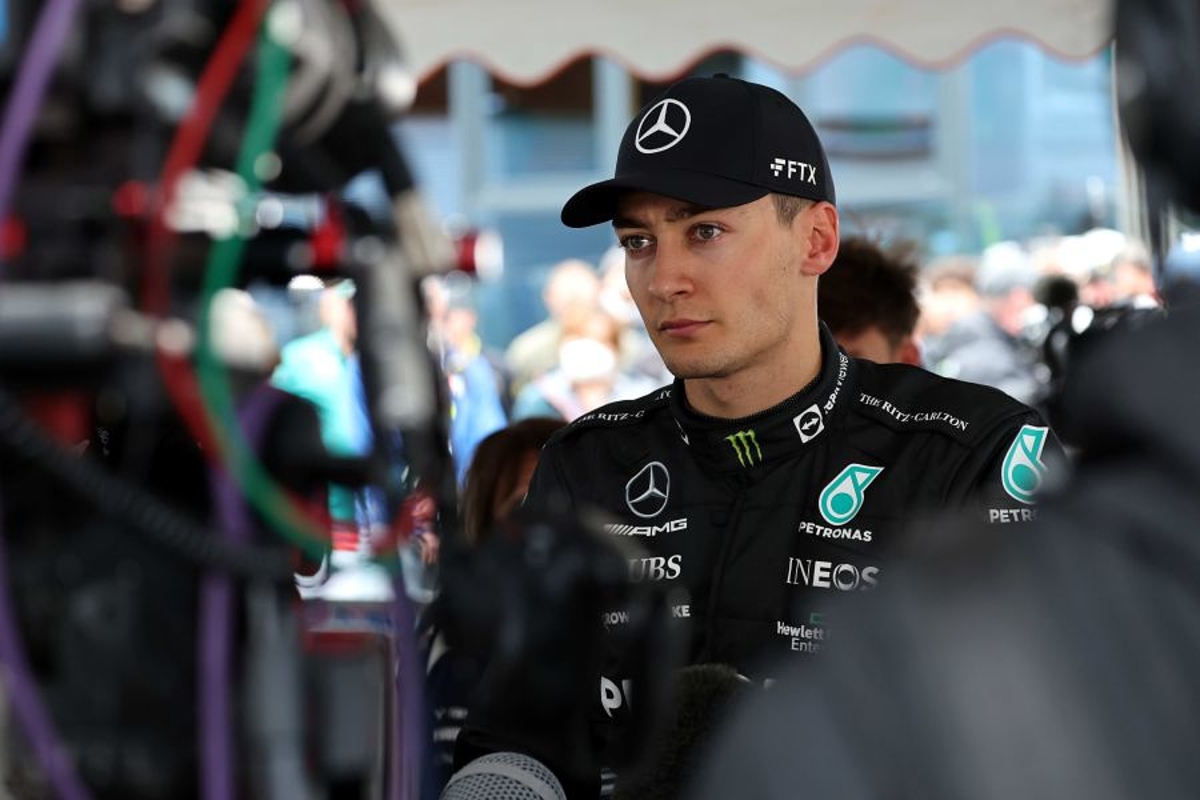 Russell baffled by Imola slick "gamble" delay
Russell baffled by Imola slick "gamble" delay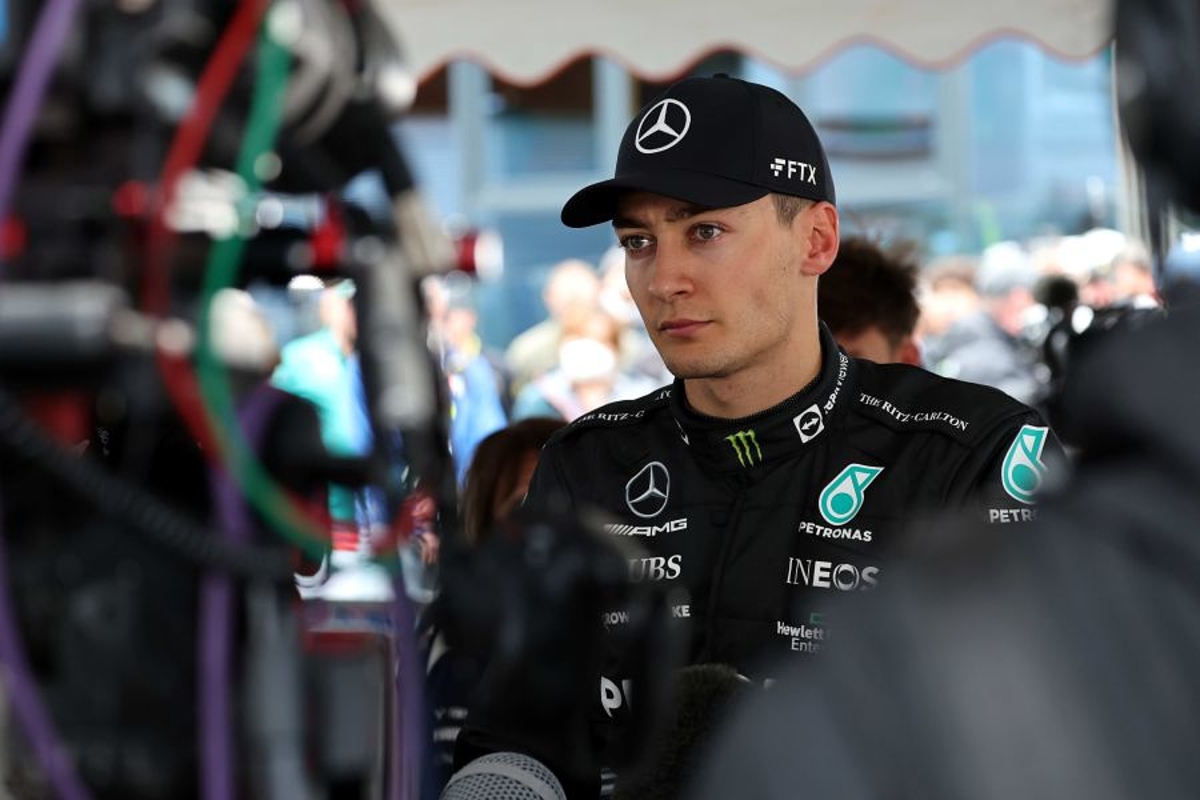 George Russell has conceded to being baffled by a lack of willingness from the F1 midfield runners to pit for slicks at the Emilia Romagna Grand Prix.
The Mercedes driver has revealed he was calling to make a change three laps before being boxed as a dry line had emerged around an Imola circuit where all 20 drivers had initially started on intermediates due to the wet conditions.
Despite that dry line, the drivers were cautious of pitting given the predictions more rain was on its way.
At the end of lap 17, McLaren's Daniel Ricciardo sparked a chain reaction, albeit as his lap-one contact with Ferrari driver Carlos Sainz had left him with nothing to lose.
Speaking after finishing fourth, Russell said: "I was asking to go on slicks three laps before we boxed but nobody else was pitting and I would have just come out in the middle of the pack behind the guys on intermediates.
"I don't know why nobody else at the back was taking the gamble because, for me, it was clear slicks three laps before I pitted."
Russell dismisses warm-up concern
Changes to the regulations this year mean teams are no longer able to heat the front tyres in the blankets to 100 degrees and the rears to 80, with the figures reduced in a bid to lower the sport's carbon footprint.
This has led to a number of drivers unable to get heat into the rubber in the opening laps of a stint, with Mercedes appearing to suffer more than most with this at Imola.
Asked if this was why some teams did not want to gamble early and risk losing ground, Russell added: "No, I don't think it was a concern.
"It was just literally that I would have come out in P13 I think, in a load of traffic with the intermediate runners.
"We were pulling two seconds a lap on these guys and you needed them to pit to clear up the space for us to pit and I was shocked that nobody else went sooner. It was really strange because it was clearly right."
Additional reporting by Ian Parkes