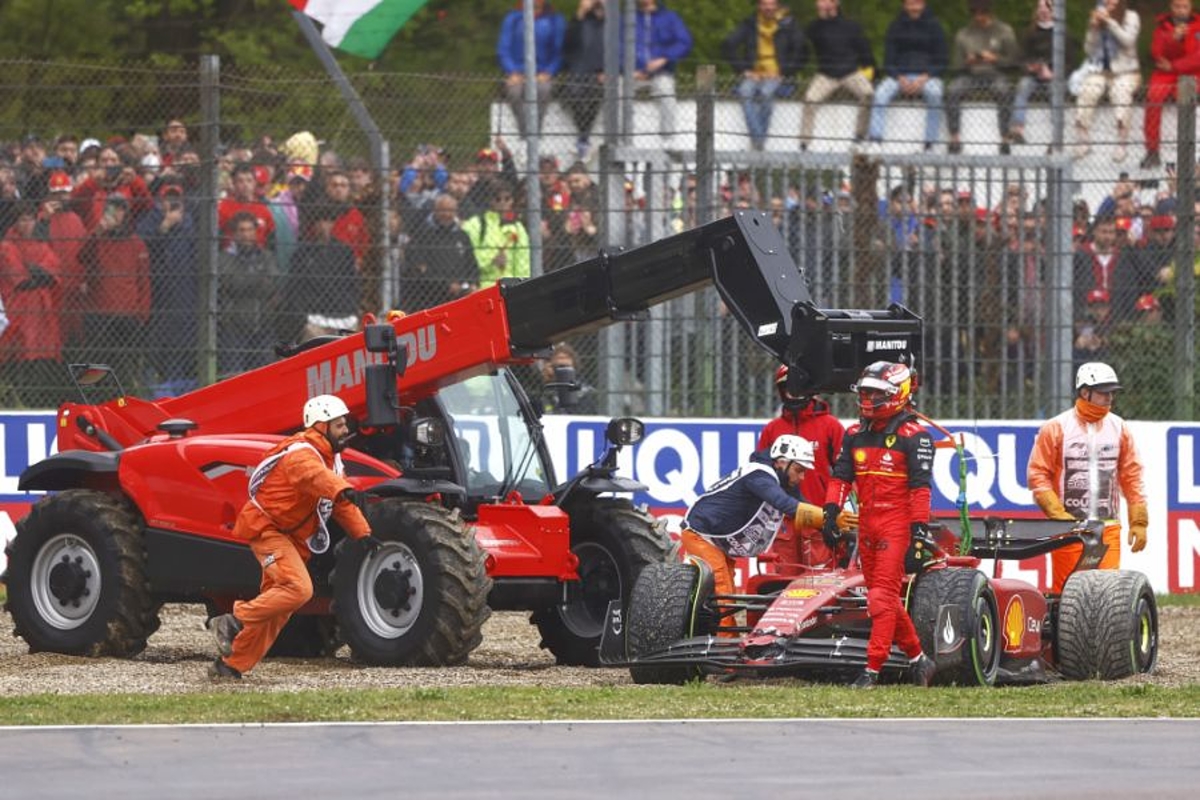 Sainz blames Ricciardo for "unlucky" retirement
Sainz blames Ricciardo for "unlucky" retirement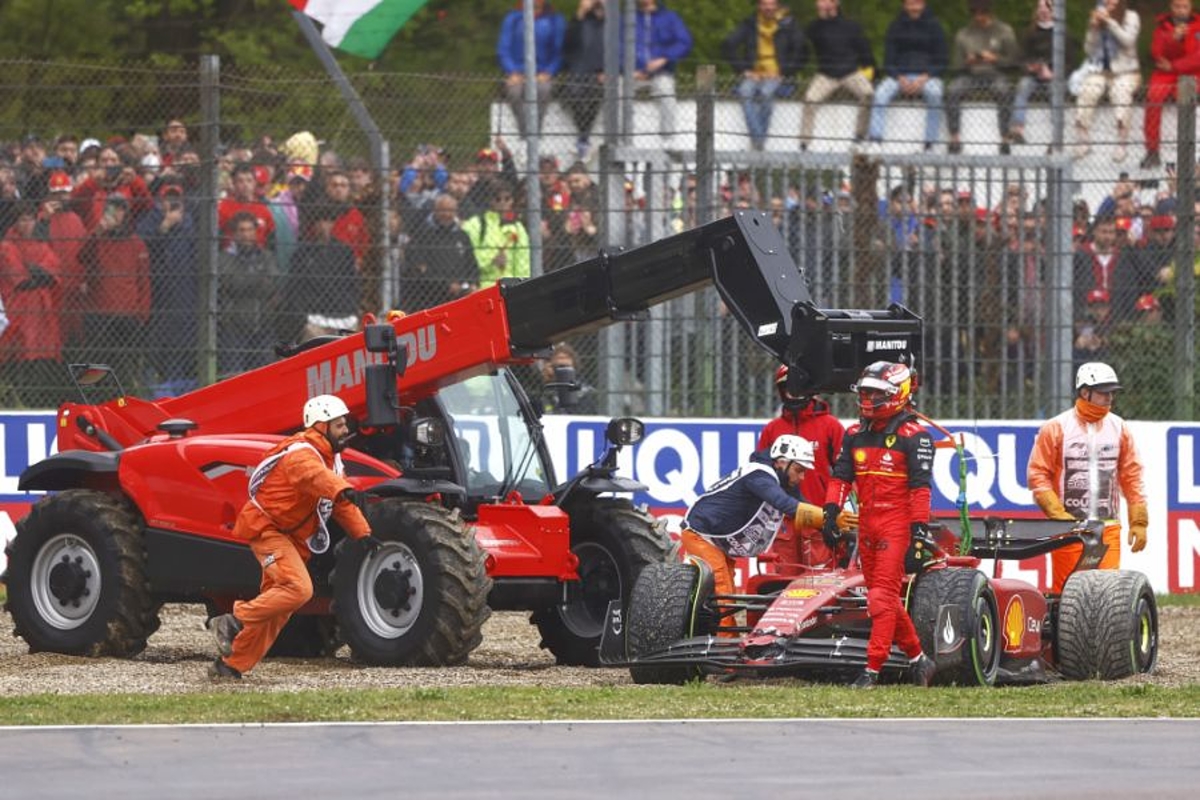 Carlos Sainz has insisted there was "nothing I could have done differently" after being taken out of the Emilia Romagna Grand Prix by Daniel Ricciardo.
For the second successive race, the Ferrari driver ended the race in the gravel in the opening stanza after being rotated at the very first corner in Imola with Australian Ricciardo sliding into the left-rear of Sainz's car.
The McLaren driver has taken the blame for the incident and sought Sainz after the race to offer an apology but having missed out on the chance to perform in front of the Tifosi, Sainz assessed: "I didn't get the best of starts with Charles so we need to analyse what happened at the start.
"But it is a long race so the start in the wet, yes you prefer to have a good start but we still managed to get cleanly into turn two.
"For some reason, I think Daniel went into the kerb. I left him plenty of space but I think he must have lost the front of the car and bumped into me with an unlucky situation that I got stuck in the gravel.
"Nothing I could have done differently there."
Sainz sure good moments will come
Sainz's retirement came in the week a new Ferrari contract was announced and followed his crash in Q2 during qualifying for the sprint at Imola and the third-lap spin that cost him valuable points at the Australian Grand Prix.
Referring to his difficulties in front of Ferrari's home crowd, Sainz conceded: "It is very bad. It is definitely a tough moment.
"I wanted to do a good race here in front of the fans.
"There were still 63 laps ahead so to get bumped out of the race in turn two, it is bad but there are always these tough moments in the life of a sportsman.
"It is my turn to go through them and as long as I keep working hard, I am sure the good moments will come."