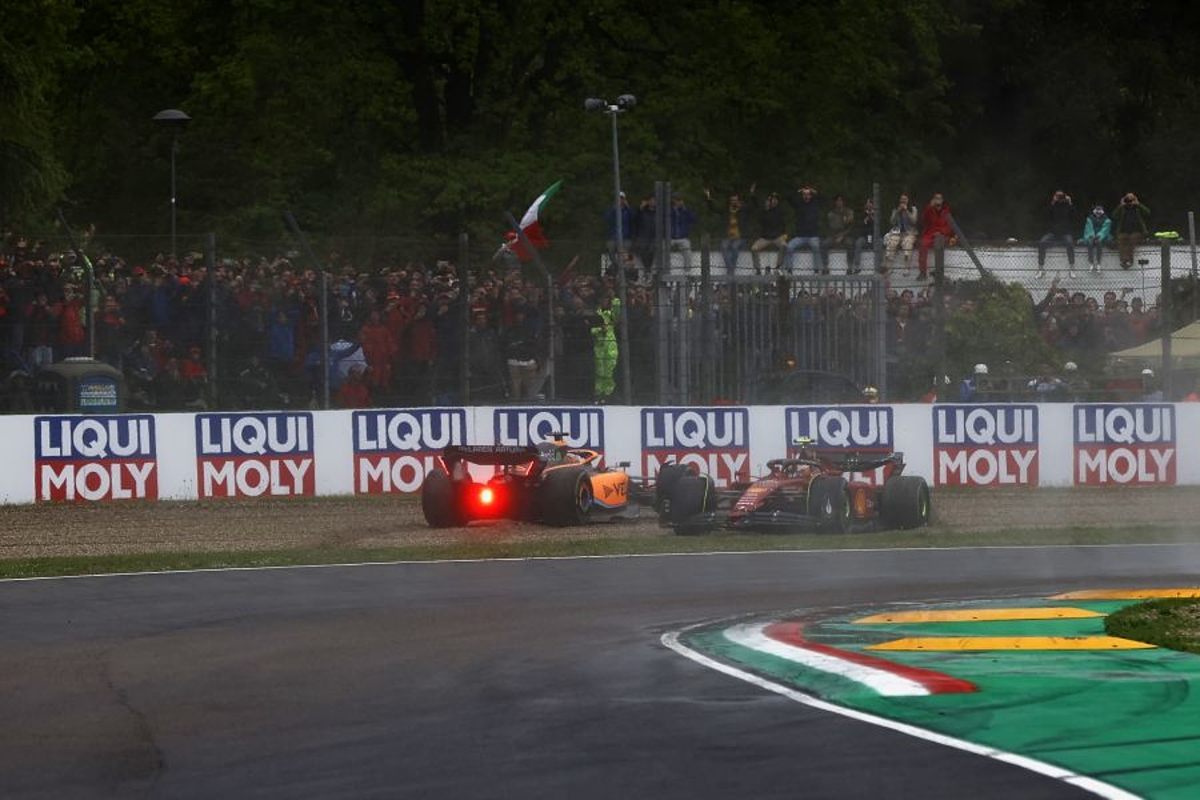 Ricciardo slated for "embarrassing" mistake
Ricciardo slated for "embarrassing" mistake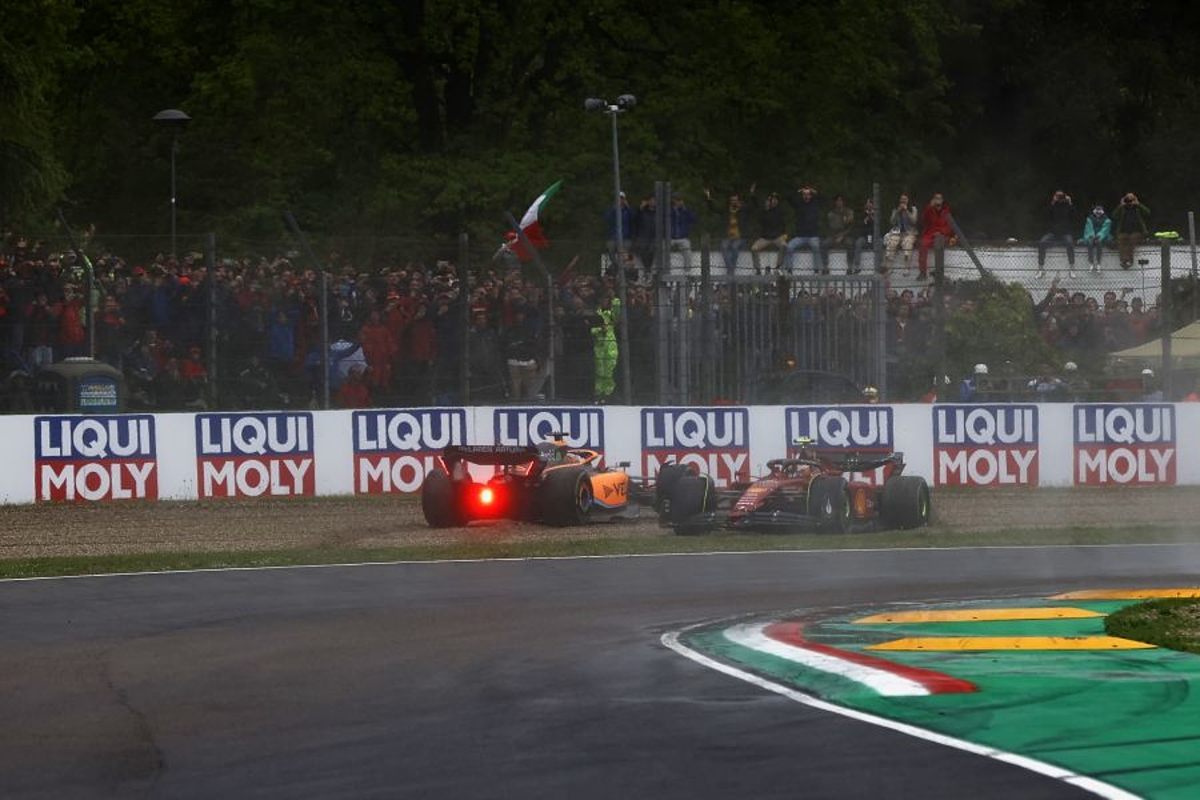 Former F1 driver Anthony Davidson has labelled Daniel Ricciardo's mistake that triggered the end of Carlos Sainz's Emilia Romagna Grand Prix as "embarrassing".
The McLaren driver was on the inside of Sainz at the first corner of the race when climbing the kerb at Tamburello in wet conditions, twitching and sliding wide into the rear-left tyre of the Ferrari.
The contact sent Sainz into retirement in front of the home crowd at Imola for his second successive DNF and leaving Ricciardo languishing at the rear of the field.
Addressing the incident on Sky Sports F1, Mercedes simulator and demonstration driver Davidson said: "It was a racing incident, of course, he hit the kerb, it sent the car out and he twitched a little bit but it is an embarrassing mistake.
"It is a mistake that shouldn't be happening at this kind of level and it was a mistake that Carlos Sainz wasn't expecting as well from somebody usually as polished and experienced as Daniel Ricciardo.
"We all know that kind of kerb at those speeds, the car is going to be cumbersome and twitchy and to end a Ferrari driver's race on lap one, I would be making a quick exit if I was him."
Sainz was met by Ricciardo at the Ferrari motorhome post-race to offer his apologies for the incident.
"I can tell by his body language that he was embarrassed," added Davidson. "It was good that he went to apologise to Carlos but it shouldn't be happening."