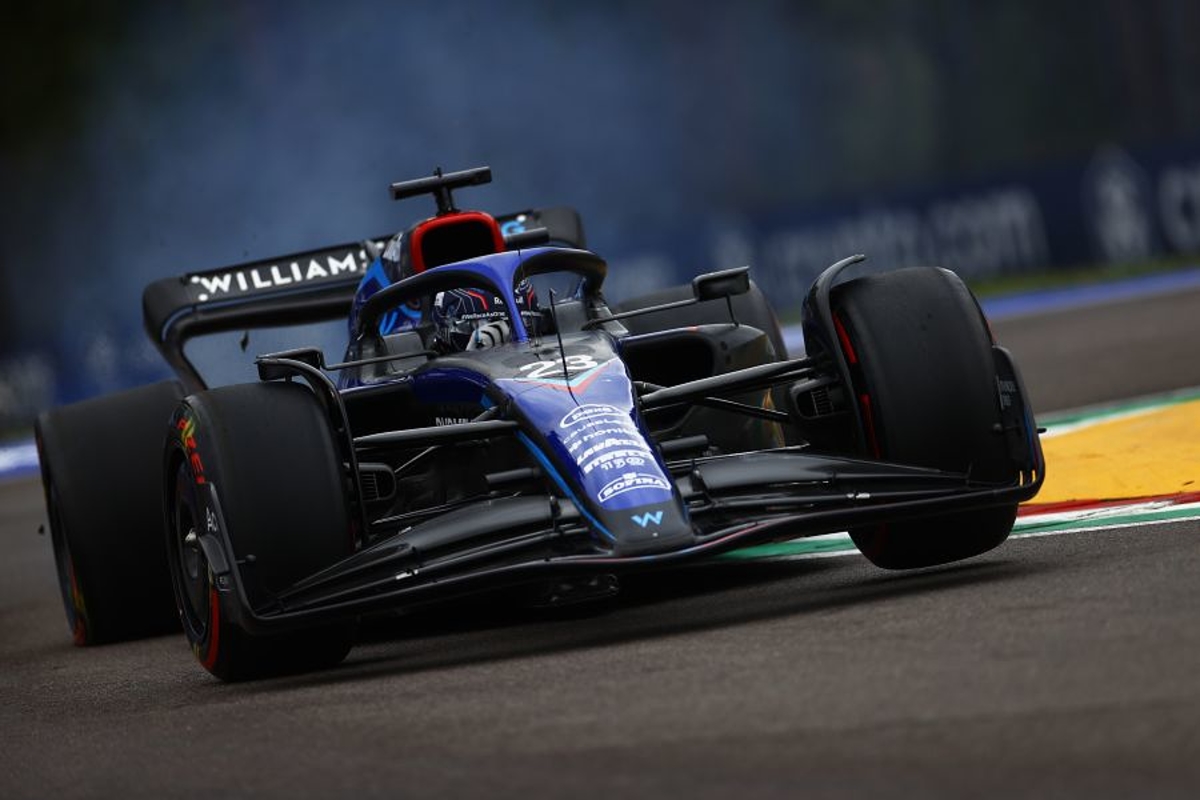 Williams reveal intriguing cause of Albon brake explosion
Williams reveal intriguing cause of Albon brake explosion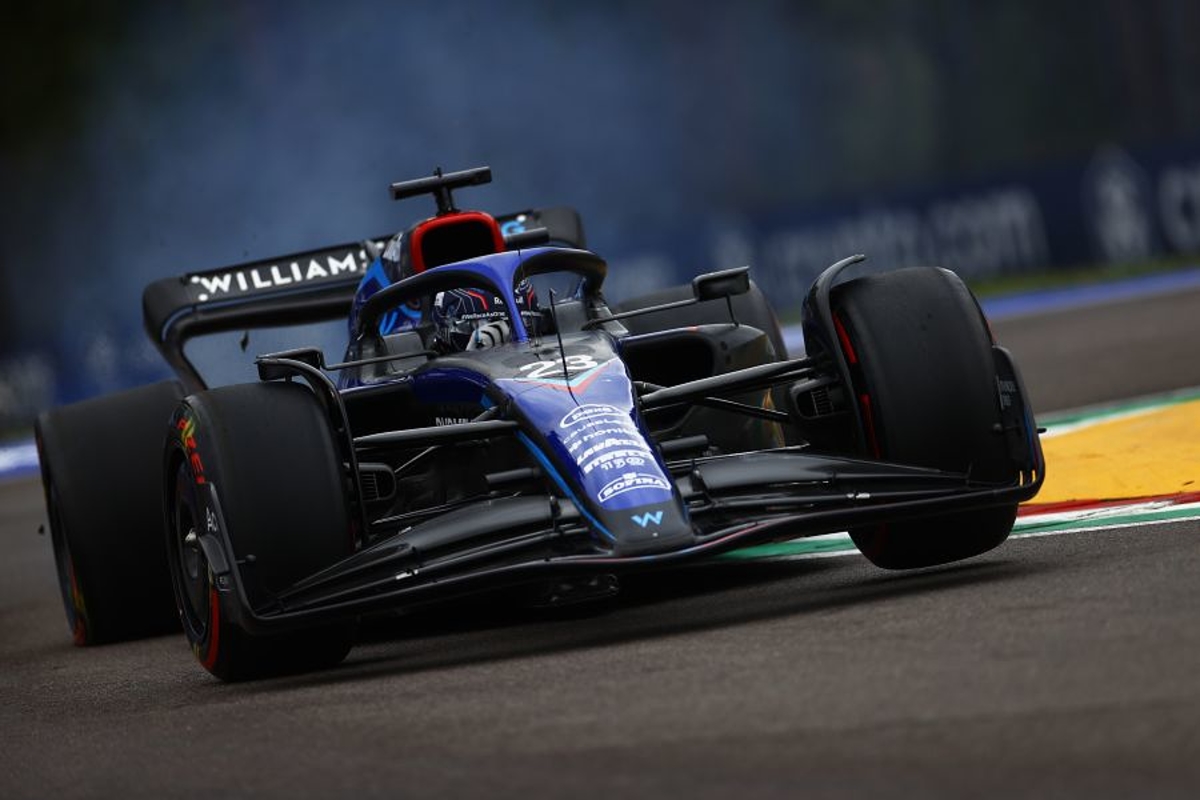 Williams head of vehicle performance Dave Robson has revealed the intriguing cause of Alex Albon's dramatic brake explosion during Emilia Romagna Grand Prix qualifying.
Albon had failed to set a lap time in Q1 at Imola when his rear-right brake caught fire on the run to Piratella before finally exploding spectacularly on the run between Acque Minerali and the Variante Alta.
The incident was remarkably similar to that of team-mate Nicholas Latifi in pre-season testing, although the team has confirmed the two explosions were caused by different issues.
Latifi also failed to reach Q2 and assessing Williams' fortunes, Robson explained: "The combination of mixed conditions and the sprint format is very tricky and today we did not rise to the occasion.
"Alex suffered with a brake issue due to an incorrect switch position when switching to the slick tyres."
The misfortune means Albon will start last for the sprint, two weeks on from reaching the points from the same position in Australia.
Speaking in the immediate aftermath of the failure, the former Red Bull driver added: "It was a bit scary.
"It is not the place where you want to lose the brakes but clearly something wrong.
"It is a shame. Obviously, it was an early bath for us but it is just one of those things that happens."