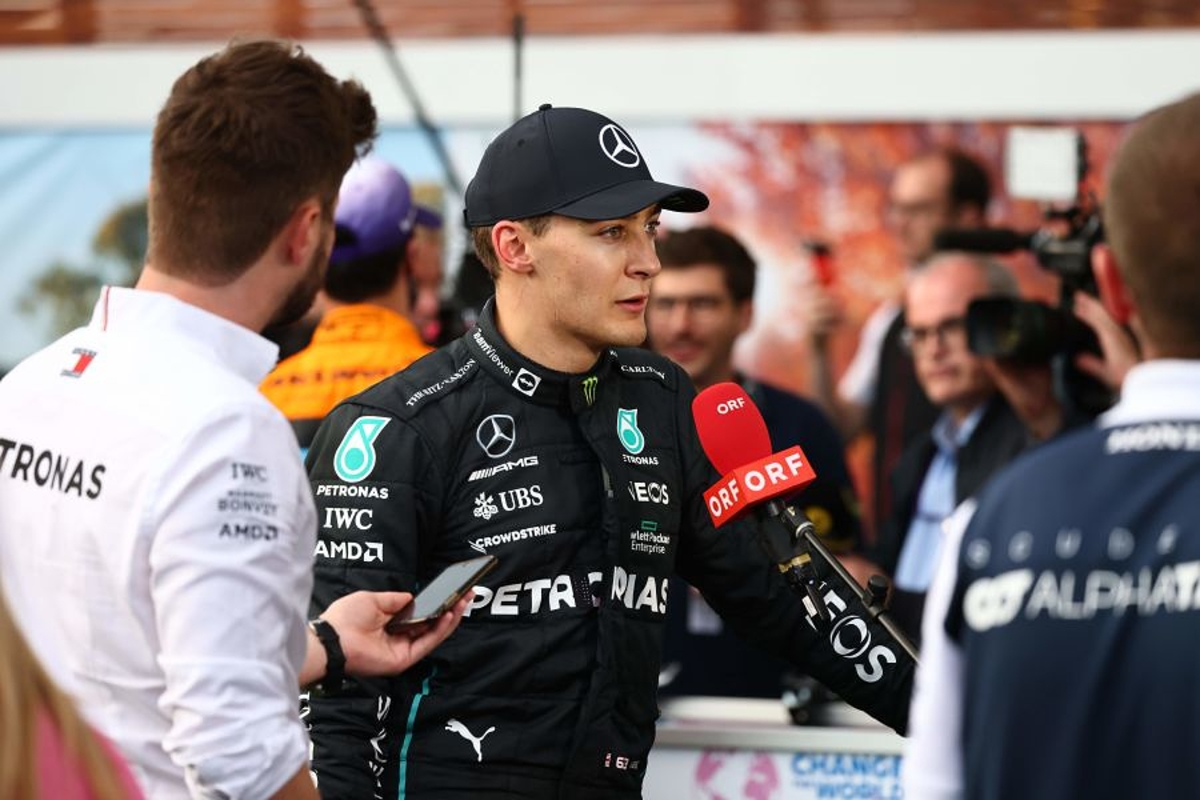 Russell warns Mercedes against "crazy" fixes
Russell warns Mercedes against "crazy" fixes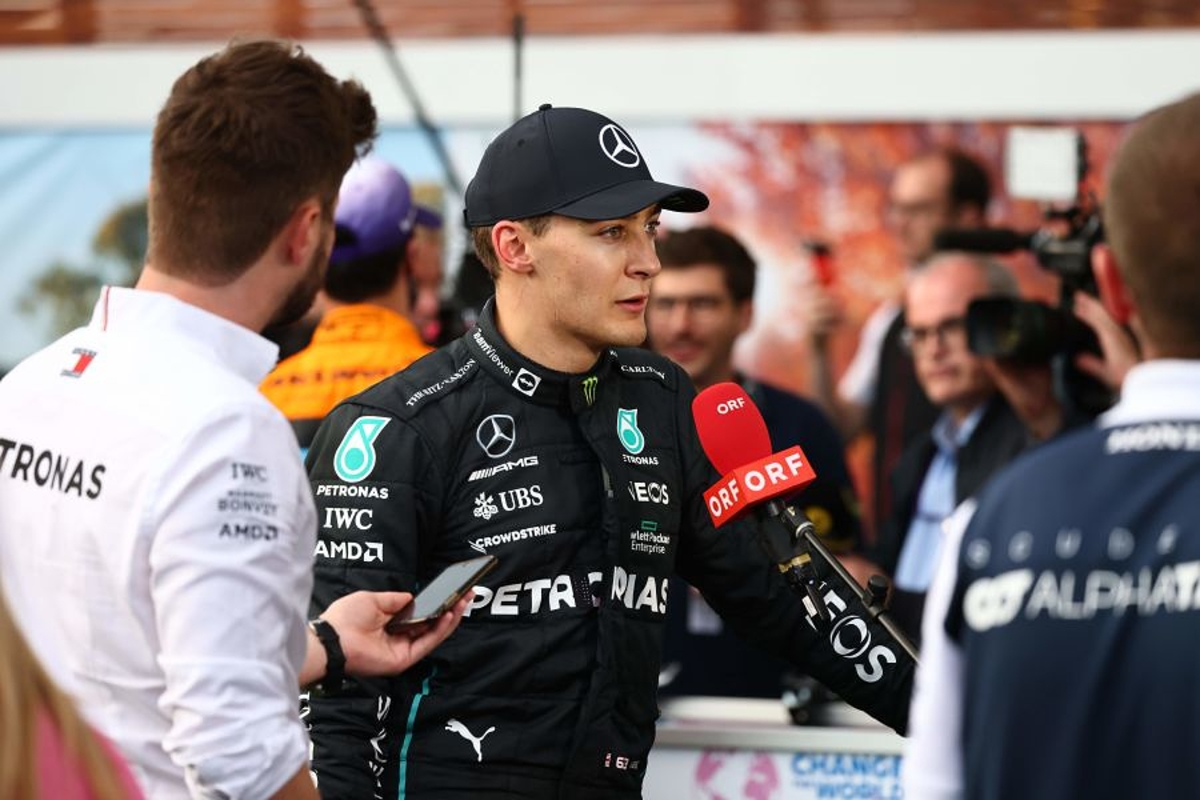 George Russell has urged Mercedes to "trust the process" and avoid doing "anything crazy" in a bid to unlock performance from the W13.
Russell felt Mercedes had only the fifth-fastest car on the grid in Sunday's Australian Grand Prix even though he scored his first podium since his move from Williams with a third-place finish at Melbourne's Albert Park.
Mercedes has opted for a radically different design route to its rivals this year, with its disappearing sidepods a key element of its philosophy.
A key side-effect, however, has resulted in increased levels of porpoising, with the car notably bleeding lap time through the corners.
Responding to speculation Mercedes could revert to its original testing chassis that featured more prominent sidepods, Russell explained: "We've got to go about the process analytically.
"We can't do anything crazy. We know we want results and we want performance but if we do anything too drastic, we're going to go backwards and not forwards.
"We've got to trust our team, trust the process and just recognise that it's going to take time. But we know there is so much potential in the car."
Mercedes' lap time 'is there'
Despite the problems with the car, Russell and Mercedes are second in the drivers' and constructors' standings respectively, albeit already cut adrift of Charles Leclerc and Ferrari.
Russel, though, is convinced Mercedes can work through its issues.
"We're a bit overweight, lacking a bit of downforce and we know why, it's because of porpoising," he added.
"If we can get on top of those two things, there is a lot of lap time there but our rivals are going to be improving as well."