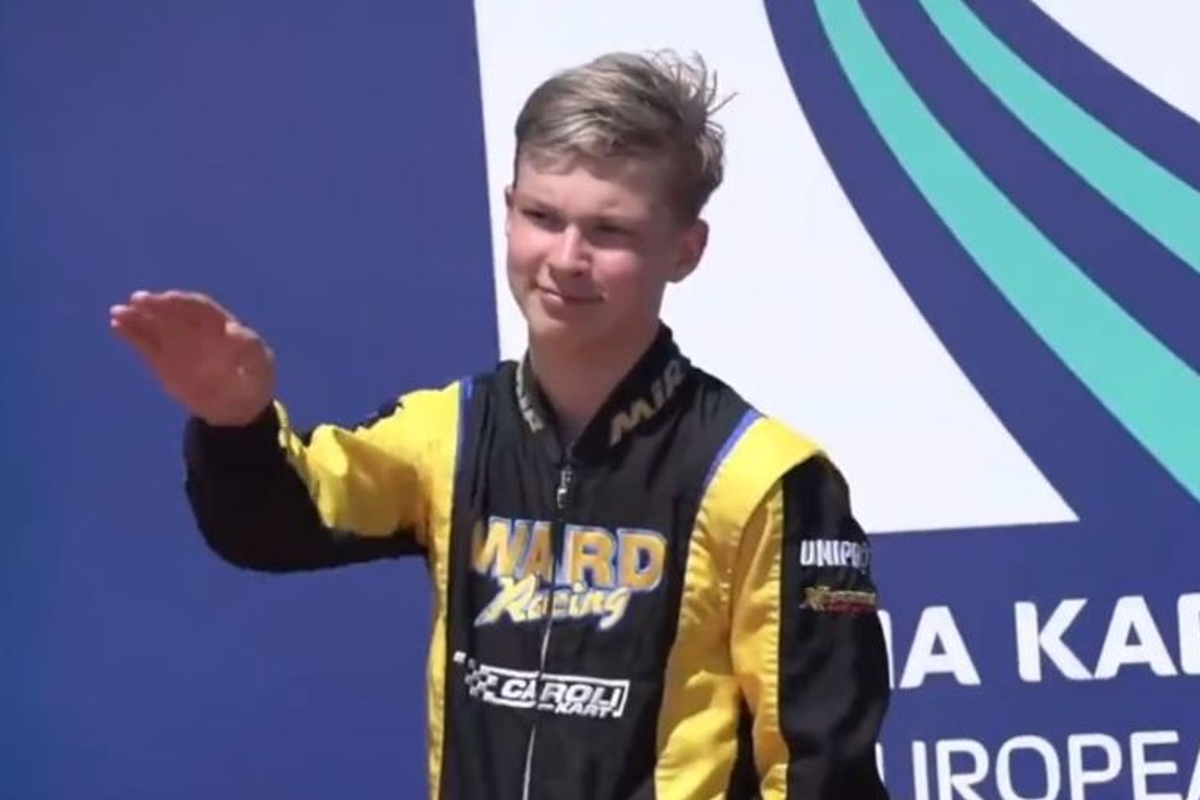 Nazi salute driver axed by team as FIA launch investigation
Nazi salute driver axed by team as FIA launch investigation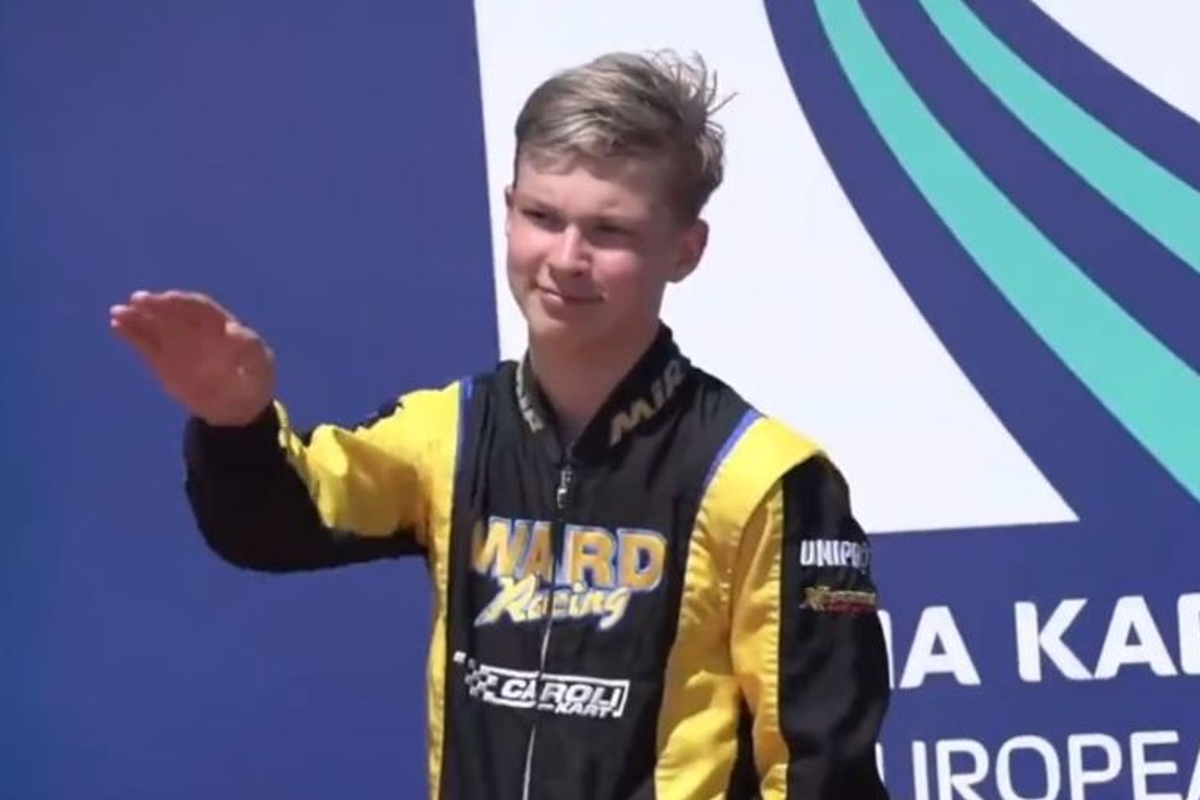 The FIA has launched an "immediate investigation" after a suggested Nazi salute was performed on the podium at a European karting championship event.
The incident occurred after Russian driver Artem Severiukhin won in the OK category at the Portuguese round of the FIA competition.
Although a Russian national, Severiukhin is competing under an Italian licence.
Whilst the national anthem was playing during the podium ceremony, the driver beat his chest twice before raising an open palm, mimicking a Nazi salute, a gesture that has been illegal in Italy since 1952.
It is also believed to be a reference to the ongoing war in Ukraine, with Russian president Vladimir Putin justifying his invasion of the country as a 'de-Nazification' effort.
In a brief statement, the FIA said: "The Fédération Internationale de l'Automobile confirms that it has launched an immediate investigation into the unacceptable conduct of Mr Artem Severiukhin that occurred during the podium ceremony for the OK category at round one of the 2022 FIA Karting European Championship at the Kartodromo Internacional do Algarve in Portugal.
"The FIA will communicate shortly on the further steps that will be taken in this case."
FIA Statement pic.twitter.com/rLIvW21PaK

— FIA (@fia) April 11, 2022
It is understood the FAU [Automobile Fédération of Ukraine] has again pressed for a ban on all Russian drivers from competing.
Severiukhin dropped as actions "condemned"
Severiukhin has already faced sanctions for his action on the podium after being dropped by Ward Racing with the team making the announcement via a strongly worded statement.
The statement read: "Ward Racing is deeply in shame of the driver's behaviour which it condemns in the strongest possible terms. Action will promptly be taken accordingly.
"The actions of Artem Severiukhin during the award ceremony on April 10, 2022 were exclusively individual and do not represent the views or values of Ward Racing in any manner.
"On the contrary, Ward Racing stands with the international community in condemning Russia's invasion of Ukraine and expresses solidarity with the people suffering because of this unprovoked and horrific attack."
The statement adds: "Ward Racing accordingly condemns the personal actions of driver Artem Severiukhin during the award ceremony on April 10, 2022 in the strongest possible terms, as it considers them a manifestation of unsportsmanlike behaviour, an unacceptable violation of the ethical and moral sports codex.
"With this statement, Ward Racing expresses its opinion, as well as the opinion of all athletes and staff of the Ward Racing team.
"On the basis of these considerations, Ward Racing sees no possibility for continued co-operation with Artem Severiukhin and we will proceed with terminating his racing contract."