Sebastian Vettel will return to the F1 grid for the Australian Grand Prix after missing the first two races of the season after contracting Covid-19.
The German was absent from the races in Bahrain and Saudi Arabian and was replaced at Aston Martin by Nico Hulkenberg.
The team, though, has so far struggled for competitiveness, with Hulkenberg's 12th in Jeddah its best placing despite the retirements of rivals in both races.
With Vettel winning four titles and 53 grands prix in a stellar career, question marks have been raised as to whether he would wish to continue in F1's midfield beyond the expiry of his current contract at the end of this season.
Yet the 34-year-old still has plenty to offer F1, aside from his driving after showing last year he still has what it takes.
Vettel politically brilliant for F1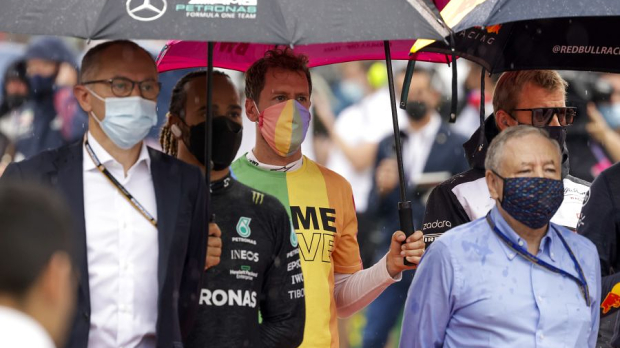 Over the past two or three seasons, Vettel has put himself forward as a leading voice for the sport when it comes to sensitive topics.
Firstly, as a Grand Prix Drivers' Association director, anything Vettel says when tackling issues and concerns carries weight.
Through Vettel's concern, F1's environmental goals have been held accountable and even accelerated in some respects after the German was critical of targets laid out in 2020.
Since then, for example, single-use plastic has been almost eradicated from the paddock at each grand prix.
We saw how Vettel organised a litter picking event at Silverstone last year after the race had finished, an initiative replicated by his fans at the Circuit of the Americas later in the season.
When F1 travelled to Hungary, Vettel was - and continues to be - a vocal ally of members of the LGBTQ+ community that have struggled with the laws inflicted on them in the country.
Vettel made much the same stance when the sport moved to Qatar and Saudi Arabia at the end of last season, pushing for change and inspiring those who need to be inspired to stand up for their rights.
He even held a karting event for women only in Saudi Arabia last year which was an incredible visual demonstration against human rights abuses in the Kingdom given that women have only recently been permitted to drive.
When the Russian GP was cancelled ahead of the new season, nobody spoke as eloquently or as extensively as Vettel.
With F1 insisting countries like Saudi Arabia are on the calendar to help instigate change, Vettel is a key part of that push, with the sport knowing he will always put societal and political issues under the global spotlight.
Why Vettel was missed by F1 in Saudi Arabia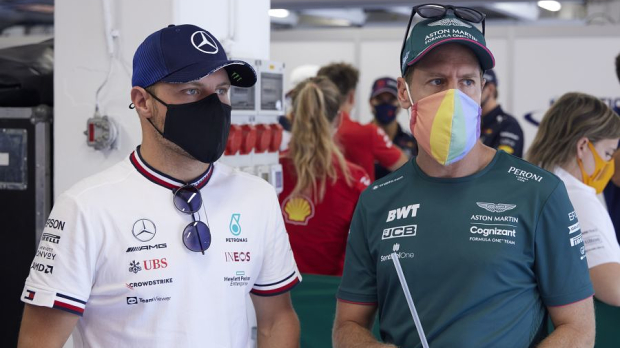 Last weekend's Saudi Arabian Grand Prix was run under two dark clouds - the first, a series of mass executions in the Kingdom; and the second, a terrorist attack on a nearby Aramco oil refinery.
As always, Lewis Hamilton spoke extensively about the Saudi regime but Daniel Ricciardo rather dodged the question and instead focused on the changes that had already occurred.
After the attack on the Aramco facility, drivers and team principals met with F1, the FIA and Saudi authorities before deciding to race on, but comments on the matter remained reserved throughout the weekend.
It felt like the one person you wanted to hear from was Vettel, who we know is always forthcoming with his opinions on such matters.
Whilst it was widely acknowledged that safety had been assured, from past conversations it felt like Vettel would have made a point about everyone in the paddock being the main priority and how families at home would be concerned.
He almost certainly would have raised serious questions over the sport's return to the nation.
It feels as though Saudi Arabia almost got away with it over the weekend but it is hard to believe Vettel would not have held authorities, and even the sport, accountable.
The point is that Vettel is not afraid to go against conformity and is predominantly focused on doing what is right for him and the world, not for the sport or the host country.
Will Vettel continue into 2023?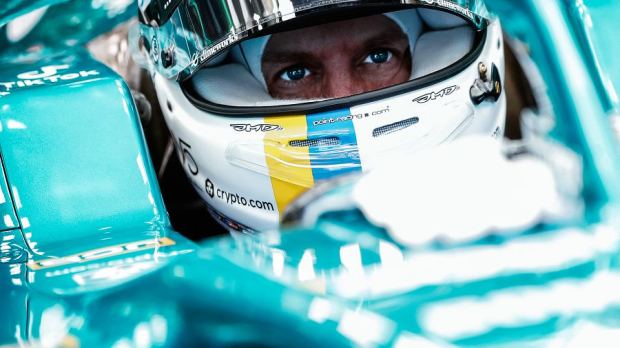 It is almost impossible to tell what Vettel will do next season and will almost entirely be dependent on how much performance Aston Martin can deliver over the course of the campaign.
The former Red Bull and Ferrari driver is a real family man so it is hard to believe he will be in the F1 paddock for races at a time, as a pundit or other guise when he does eventually retire.
But if F1 had any sense at all, someone should find Vettel a role, potentially as an understudy to CEO Stefano Domenicali, to ensure his wisdom is not lost to the sport.
F1 could do far worse than having Vettel as Domenicali's successor when the time comes.